Kulbhushan Jadhav Case: Truth and justice prevail, says PM Modi as ICJ suspends Jadhav's death sentence
Updated: Wed, 17 Jul 2019 09:00 PM IST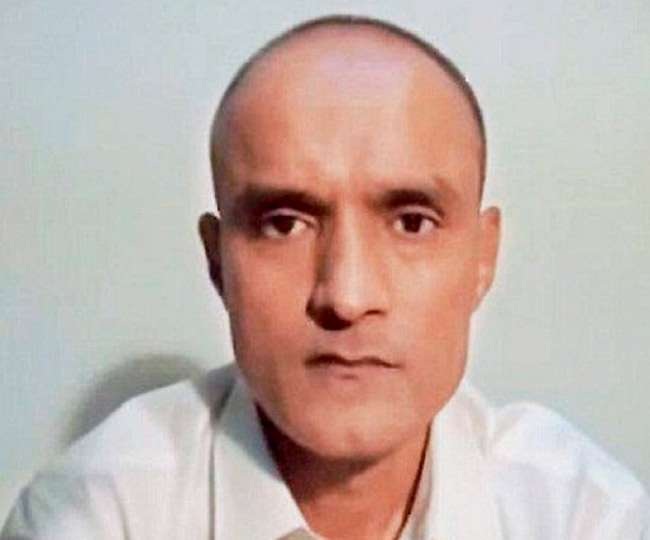 The Hague | Jagran News Desk: The International Court of Justice is scheduled to deliver its verdict at 6:30 pm today in the case relating to Indian national Kulbhushan Jadhav, whose death sentence by a Pakistani military court based on an "extracted confession" has been questioned by India.
Jadhav, 49, was purportedly "arrested" from Balochistan by Pakistani security forces on March 3, 2016, after he entered the country from Iran as claimed by Islamabad.
India has held that Pakistan, which faces several problems on its border with Iran, has been using the Jadhav case to blame India for its problems in Balochistan. It has used proxy groups such as Jaish al Adl against Iran and Iranian officials have spoken of Pakistan's sponsorship of terror activities along the Iran-Pakistan border.
Here are the highlights of the ICJ verdict on the Kulbhushan Jadhav case:
20:59 pm: "We welcome today's verdict in the @CIJ_ICJ. Truth and justice have prevailed. Congratulations to the ICJ for a verdict based on extensive study of facts. I am sure Kulbhushan Jadhav will get justice. Our Government will always work for the safety and welfare of every Indian," tweets PM Modi.
19:29 pm: It's a big diplomatic win for India. I Congratulate our Prime Minister Shri @narendramodi ji, Former EAM @SushmaSwaraj ji, and Senior Advocate Harish Salve for their tireless efforts in the matter of Mr. Kulbhudhan Jadhav. @harishsalvee #KulbhushanJadhav: Nitin Gadkari
19:20 pm: The ICJ said that it was satisfied that Jadhav, who was arrested in March 2016 and sentenced to death by a military court in Pakistan on charges of spying in April 2017, was an Indian national. It observed that even Pakistan had acknowledged the fact that Jadhav was an Indian national.
18:50 pm: ICJ delivers 'justice' in the true sense of that word, upholding human rights, due procedure and the rule of law: P Chidambaram
18:49 pm: Court finds that Pakistan deprived India of the right to communicate with and have access to Kulbhushan Jadhav, to visit him in detention and to arrange for his legal representation, and thereby breached obligations incumbent upon it under Vienna Convention on Consular Relations: ICJ
18:49 pm: A continued stay of execution constitutes an indispensable condition for the effective review and reconsideration of the conviction and sentence of Mr. Kulbhushan Sudhir Jadhav: ICJ
18:40 pm: Former minister of external affairs Sushma Swaraj has welcomed the ICJ's verdict in the Kulbhushan Jadhav case and has termed it a victory for India. She also thanked PM Modi.
"I wholeheartedly welcome the verdict of International Court of Justice in the case of Kulbhushan Jadhav. It is a great victory for India. I thank the Prime Minister Shri @narendramodi for our initiative to take Jadhav's case before International Court of Justice."
18:39 pm: The Court ruled in favour of India by 15 votes to 1. The ICJ said Pakistan has voiolated Vienna Convention by denying consular access to Jadhav. India had nearly 100 times asked Pakistan to grant consular access.
18:38 pm: The Court has said that Jadhav's death sentence should remain suspended until Pakistan effectively reviews and reconsiders the conviction/sentence in light of Pakistan's breach of Art 36(1) i.e. denial of consular access and notification
18:37 pm: Reema Omer, International Legal Advisor,South Asia: ICJ has ruled in favour of India on merits, affirming Jadhav's right to consular access and notification. The Court has directed Pakistan to provide effective review and reconsideration of his conviction and sentences
18:31 pm: India also accused Pakistan of harassing Mr Jadhav's wife and mother during a meeting held on December 25, 2017 in Islamabad. The retired Navy officer had simply "parroted Pakistani propaganda" and his conversation with his family was "tutored and designed to perpetuate the false narrative of his alleged activities in Pakistan," India had said.
18:05 pm: A public sitting will take place at 3 pm at the Peace Palace in The Hague, during which Judge Abdulqawi Ahmed Yusuf, President of the ICJ, will read the Court's decision.
18:04 pm: Jadhav was sentenced to death by a Pakistani military court on April 11, 2017. Following this, India on May 8, 2017, approached the ICJ against Pakistan "for egregious violations of the Vienna Convention on Consular Relations, 1963" in the matter.
Posted By: Abhinav Gupta