By JE News Desk
Tue, 24 Jan 2023 01:20 PM IST
Minute Read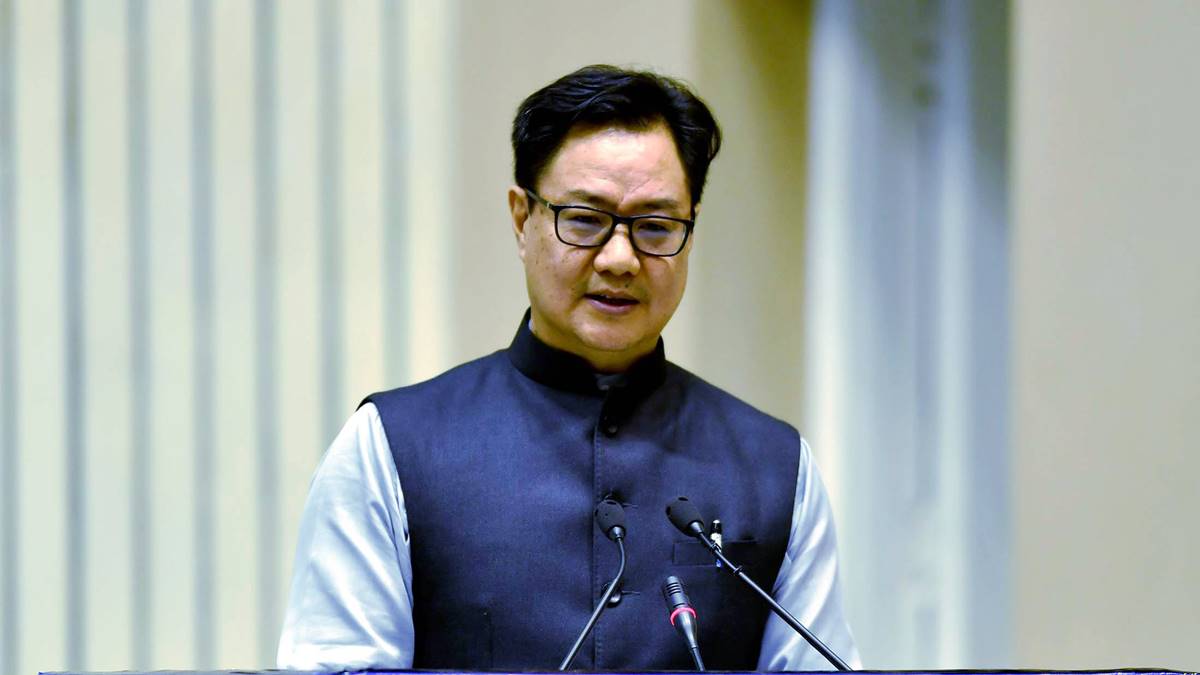 IN A SCATHING attack on a BBC documentary on Prime Minister Narendra Modi which has sparked controversy, Union Law Minister Kiren Rijiju on Tuesday said some people have still not gotten over their "colonial intoxication" and for them "whites" are still their "rulers".
"For some people, the white rulers are still the masters whose decision on India is final and not the decision of the Supreme Court of India or the will of the people of India," Rijiju tweeted in Hindi.
कुछ लोगों के लिए गोरे शासक अभी भी मालिक हैं जिनका भारत पर फैसला अंतिम है न कि भारत के सर्वोच्च न्यायालय का फैसला या भारत के लोगों की इच्छा।

— Kiren Rijiju (@KirenRijiju) January 24, 2023
This followed his earlier tweet on the minority in the country, who he claimed were moving forward with positivity. "Some people in India still haven't gotten over the colonial intoxication. They consider BBC above the Supreme Court of India and lower the country's dignity and image to any extent to please their moral masters," he tweeted two days back.
Last week, India denounced the controversial BBC documentary series on Prime Minister Modi, describing it as a 'propaganda piece' designed to push a discredited narrative.
"We think this is a propaganda piece designed to push a particular discredited narrative. The bias, lack of objectivity, and frankly continuing colonial mindset are blatantly visible," External Affairs Ministry spokesperson Arindam Bagchi had said.
As the first episode of a documentary called 'India: The Modi Question' was scheduled to be held on Tuesday (January 24), the government on Saturday blocked several YouTube videos. Along with YouTube videos, the Centre has also directed Twitter to block over 50 tweets containing links to the concerned YouTube videos.
Since its release, the documentary has sparked a controversy across the country, which irked Indians over the unrelenting prejudice towards India and its leader.
Reacting to the BBC documentary, more than 300 eminent Indians, including retired judges, bureaucrats, and armed forces veterans signed a statement slamming the British national broadcaster for showing "unrelenting prejudice".
On Monday, the Jawaharlal Nehru University (JNU) issued a notice asking students to cancel the screening of the BBC's documentary "India: The Modi Question", stating that it may disturb peace and harmony in the campus.

(With ANI Inputs)