Kerala announces 'stringent lockdown' amid 'alarming' rise in COVID cases; know what is allowed, what is not
The government said that District Disaster Management Authorities will publish every Wednesday the list of the areas where 'special stringent lockdown restrictions' will be imposed
Publish Date: Wed, 04 Aug 2021 03:42 PM IST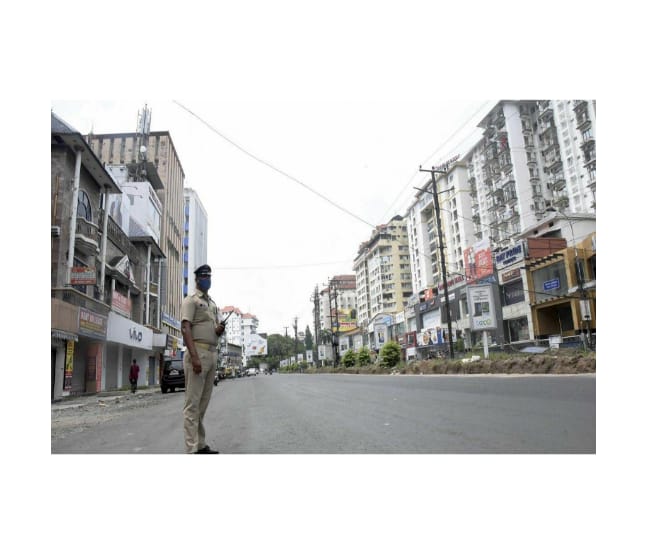 Trivandrum | Jagran News Desk: Kerala government on Wednesday announced 'special intensified stringent lockdown restrictions' in the areas with Weekly Infection Population Ration (WIPR) more than 10. Weekly Infection Population Ratio is the total number of COVID-19 infections reported in the week multiplied by 1000 divided by total population of panchayath or the urban ward.
Weekend lockdown to be imposed only on Sundays. Shop timings will be from 7 am-9 pm for 6 days in a week. A maximum of 20 people will be allowed in weddings & funerals. No lockdown on Aug 15 & 23, considering Onam, Kerala Health Minister Veena George was quoted as saying by news agency ANI on relaxations of COVID curbs.
The government said that District Disaster Management Authorities will publish every Wednesday the list of the areas where 'special stringent lockdown restrictions' will be imposed.
In the areas with WIPR less than ten, the restrictions will remain less stringent. However, all shops, tourism centres and other establishments must mandatorily display the vaccination status of employees and the number of customers permitted at the time. The government said that it will be the responsibility of the owner of such establishments to control crowding outside and inside the shop, failure to comply with may result in action from law enforcement authorities.
All tranport vehicles are allowed to run, subject to the following of COVID-19 protocol. Accomodation facilities, such as hotels, resorts will be allowed to function with a bio-bubble model on all days.
The order states that the people who have taken at least one dose of COVID-19 vaccine at least two weeks before, or have RT-PCR negative results not olderthan 72 hours, or have recovered from COVID-19 a month before will be allowed inside shops, markets, banks, public and private offices, financial institutions, factories, industrial establishments open tourist places and other establishments.
Kerala reported 23,676 new cases of COVID-19 on Tuesday, stoking the fears of a heightened surge of cases in the country still reeling under the impact of second wave of the pandemic.
Posted By: Mukul Sharma