By Nikhil
Mon, 23 Jan 2023 01:03 PM IST
Minute Read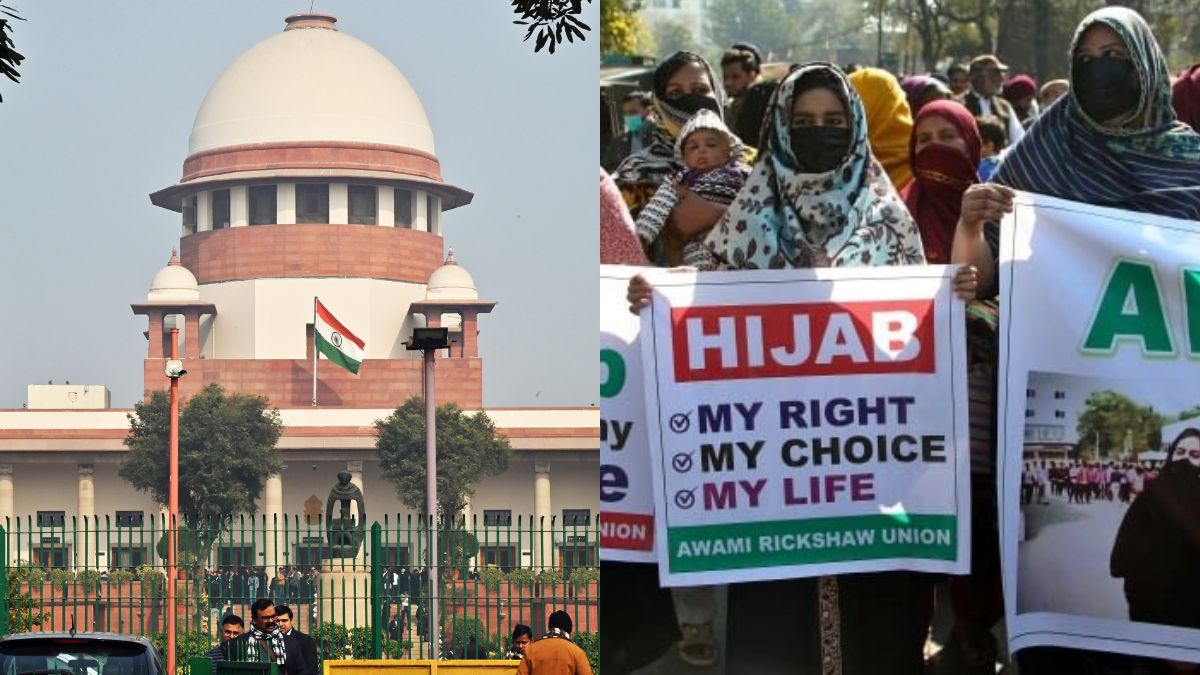 THE ROW over Hijab ban in Karnataka has reached the Supreme Court which has decided, on Monday, to hear the petitions filed by a group of girls seeking the top court's intervention in the matter. The girls want the Supreme Court to direct government institutions to not prevent them from attending educational institutions while wearing Hijab.
A three-judge bench will be formed to hear the matter, the Supreme Court said today. Chief Justice of India DY Chandrachud, Justices V Ramasubramanian, and JB Pardiwala noted the submissions of senior advocate Meenakshi Arora, who urged that an interim order was needed in view of the practical exams that are scheduled for some classes from February 6 in Karnataka.
Also Watch:
"This is the headscarf matter. The girls have practical examinations from February 6, 2023 and this matter needs to be listed for interim directions so that they can appear. The practical examinations will be held in government schools," the senior lawyer said, appearing for some students, as quoted by news agency PTI.
"I will examine it. This is a three judge bench matter. We will allot a date," the CJI said in response.
After the state government of Karnataka banned female Muslim students from wearing Islamic head gears to schools, colleges, and other educational institutions, a two-judge bench of the Supreme Court had on October 13, come to a split verdict and decided that this matter should be brought before a larger bench.
Justice Hemant Gupta, who has retired since then, had dismissed the pleas against the Karnataka High Court judgement that refused to lift the state's ban on Hijab. On the other hand, Justice Sudhanshu Dhulia was of the opinion that there cannot be any restriction on the wearing of religious head covers anywhere in the schools and colleges of the state.
An "antithesis to secularism" is how Justice Gupta had described allowing female students to wear Hijab in schools. Justice Dhulia, however, had held that wearing or not wearing Hijab should simply be a "matter of choice".
Since the Supreme Court could not come to clear majority decision, the judgement of Karnataka High Court (to not lift the Hijab ban) remained in place. That split verdict also prevented a permanent resolution in the Hijab case, as both justices had said that the matter should be adjudicated by a larger bench of the Supreme Court.
In March last year, the Karnataka High Court had held that the wearing of Hijab is not an essential religious practice in Islam and therefore the state was not in violation of the basic tenets of religious freedom by banning Hijab in education institutes. The case was filed by students of Government Pre-University Girls College in Karnataka's Udupi.
(With agency inputs)