Publish Date: Mon, 26 Apr 2021 02:34 PM IST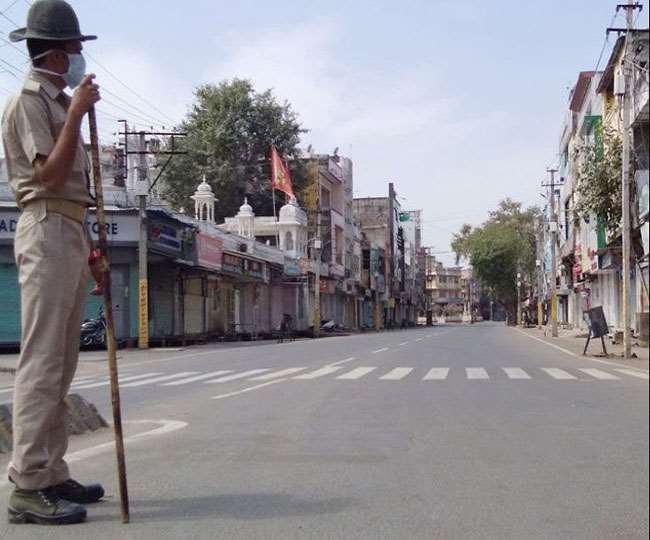 New Delhi| Jagran News Desk: Amid the massive surge in coronavirus cases in the state, the Karnataka government has imposed a 14-day curfew in the state owing to the current situation of the pandemic. The lockdown will begin on Tuesday night at 9 PM.
Here is all you need to know about what will remain open and shut in Karnataka during the 14-day curfew:
What will remain shut in the state?
*The schools, colleges, universities will remain shut in the state.
*Inter/Intra-state travel will not be allowed. It will only be permitted for emergency purposes.
* All sports complexes, yoga centres, gymnasium, theatres, bars and auditorium will remain shut.
* All social/ political/ sports/entertainment/ academic/ cultural/ religious gathering is not allowed.
*Cinema halls and theatres will remain shut.
*No public transport will be allowed in this curfew.
What is allowed in the state during a 14-day curfew?
*People can purchase the grocery in the state from 6 AM TO 10 AM.
*All the essential services will remain open.
*The funeral gathering will be allowed with a maximum of 20 people.
* Only 50 people are allowed in the marriages and other gatherings.
*The takeaway services from restaurants and hotels will be allowed.
*The stadia, swimming pool and playground are only allowed for sportsperson for practising purpose and organizing sports events, without spectators.
*Apart from this, the takeaway of alcohol from liquor shops will be allowed.
*Agriculture, construction, medical and other essential services will continue as usual.
Recently, CM Yediyurappa also announced that the vaccination in the state will be free for people above age 18. Notably, the vaccination drive for people above 45 is already running free in Karnataka.
Talking about the coronavirus cases, Karnataka reported over 34,000 cases in the last 24 hours. This has taken the total tally to 13,39,210. Out of these cases, Bengaluru reported 20,733 fresh cases in the last 24 hours.
Posted By: Deeksha Sharma