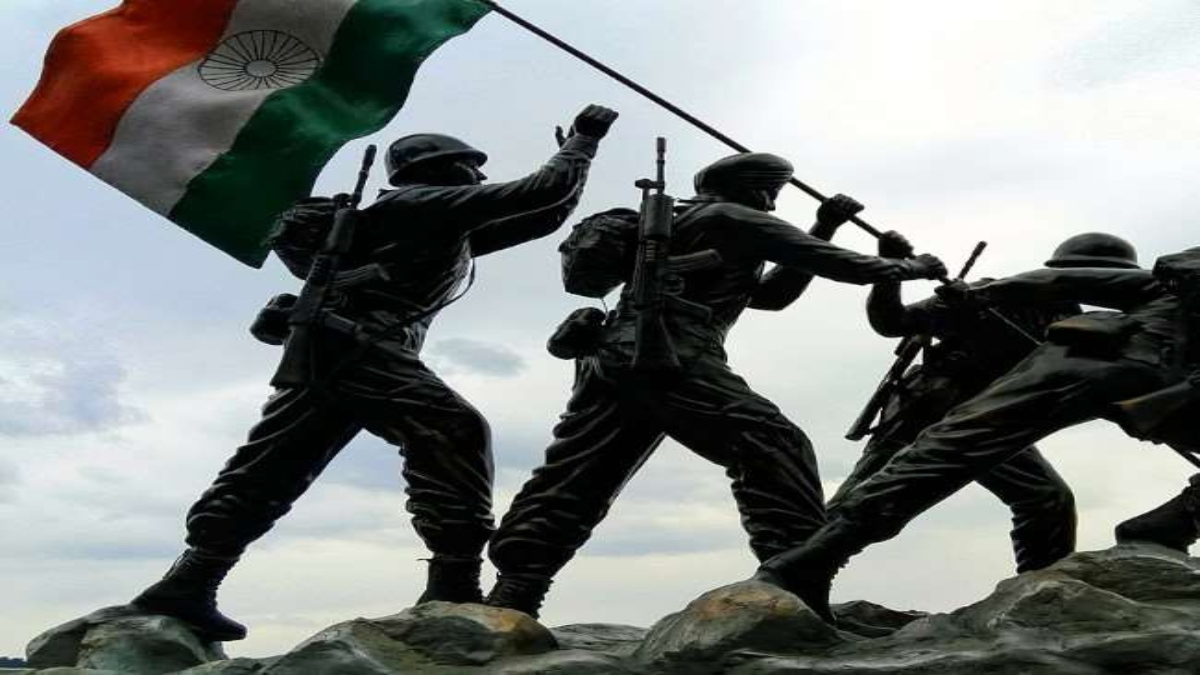 Happy Kargil Vijay Diwas 2022! July 26 marks an important day in Indian history as on this day people celebrate Kargil Vijay Diwas to honour the sacrifices of Indian soldiers made during the Kargil war. Indian soldiers' tremendous courage against Pakistan infiltrators resulted in the victory of the country to recapture the peaks of Kargil from Pakistanis intruders. The day marks India's victory against Pakistan in the Kargil war in 1999. This year, people will observe the 23rd anniversary of India's victory in the Kargil War.
People on Kargil Vijay Diwas honour the courage and sacrifice of the Indian soldiers. As the special occasion is just around the corner, here we bring you some famous quotes and slogans that describe the bravery of our soldiers.
"I regret I have but one life to give for my country" – Prem Ramchandani.
"I am a soldier. I fight where I am told, and I win where I fight."
"Some goals are so worthy, that it's glorious even to fail"
"Gentlemen, I have arrived and there will be no withdrawal without written orders and these orders shall never be issued" – Sam Manekshaw.
"The enemies are only 50 yards from us. We are heavily outnumbered. We are under devastating fire. I shall not withdraw an inch but will fight to our last man and our last round" – Major Somanth Sharma.
"Our flag does not fly because the wind moves it, it flies with the last breath of each soldier who died protecting it."
"Sleep peacefully at your home. Indian Army is guarding the frontier."
"Kargil is not just a story of winning,i it's a story of pain with pride. Wishing Kargil Vijay Diwas."
"Either I will come back after hoisting the Tricolor, or I will come back wrapped in it. But I'll be back for sure." – Captain Vikram Batra.
"If death strikes before I prove my blood, I promise, I will kill death." – Captain Manoj Pandey.
"Freedom in mind. Faith in words. Pride in our hearts. Memories of our souls. Kargil Vijay Diwas 2022"
"We won against them in Kargil, but we lost our dear ones in those hills."
"Victory does not come cheap, we also had to carry some biers. A tribute to the martyrs of India."
"On this Kargil Vijay Diwas, remember the true heroes of our nation who laid down their lives for our better tomorrow."