By Ashita Singh
Updated: Sat, 21 Jan 2023 02:17 PM IST
Minute Read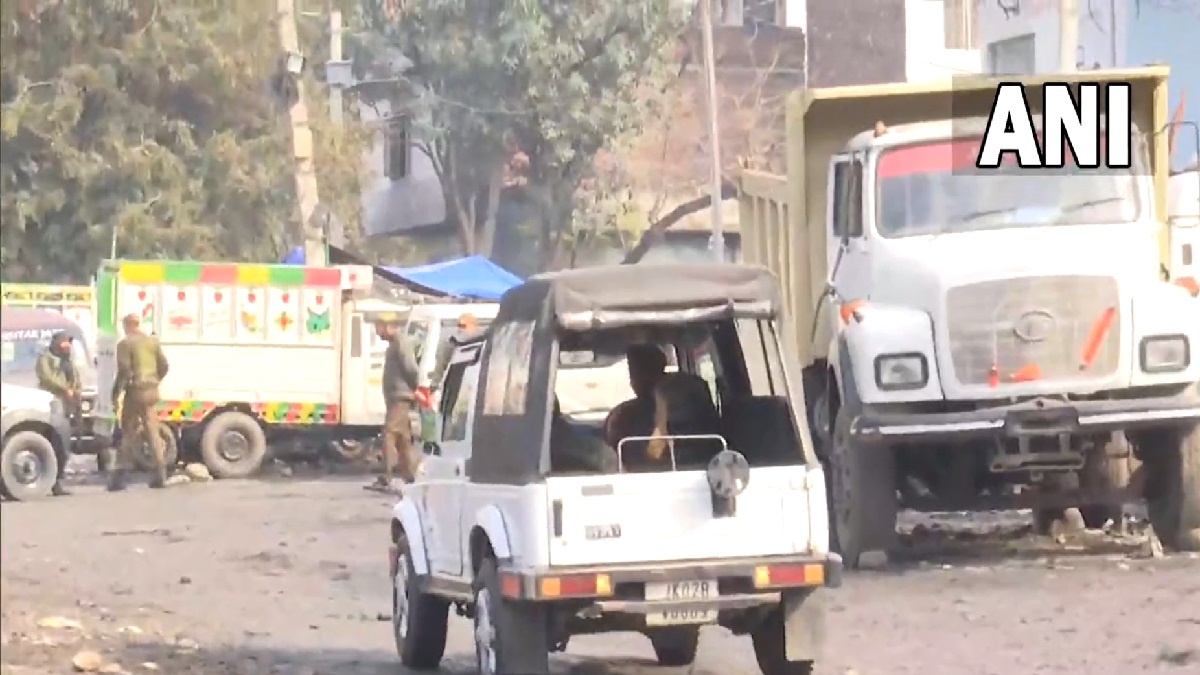 AT LEAST six people were injured in twin blasts in the Narwal area of Jammu, said officials on Saturday. The first blast occurred around 10.45 am, followed by another explosion, an official said, adding that the whole area was cordoned off and a search operation was underway.
"Two blasts occurred and we are carrying out the investigation. We will share the facts with you. The blast occurred here in Narwal, and the second blast occurred about 20 minutes after the first," said Shakti Pathak, DIG Jammu
The blasts in the transport yard of Narwal were triggered by suspected terrorists at a time when security agencies in the region are on high alert amid the ongoing Bharat Jodo Yatra of the Congress and the upcoming Republic Day celebrations.
"2 weeks before yatra began, I met J&K L-G & all our leaders in J&K are in constant touch with the security personnel. It is their responsibility to take care of such incidents. Bharat Jodo yatra will continue no matter what," said KC Venugopal, Cong General Secretary on J&K twin blasts
#WATCH | J&K: Six people injured in two blasts that occurred in Narwal area of Jammu. Visuals from the spot. Police personnel are present at the spot. pic.twitter.com/eTZ1exaICG

— ANI (@ANI) January 21, 2023
#WATCH | J&K: Twin explosions occurred in the Narwal area of Jammu today, injuring at least 6 people.

Visuals of the moment when one of the explosions occurred. pic.twitter.com/9avgnAd6w6

— ANI (@ANI) January 21, 2023

Meanwhile, J&K LG, Manoj Sinha has strongly condemned the blasts in Narwal, Jammu this morning. Senior police officials briefed the Lt Governor about the blast and on the state of the investigation. He called for urgent steps to identify and take action against those responsible.
"Such dastardly acts highlight the desperation and cowardice of those responsible. Take immediate and firm action. No efforts should be spared to bring the perpetrators to justice," the Lt Governor told the security officials.
The Lt Governor has offered heartfelt sympathies to those injured. He also announced a relief of Rs. 50,000 to those injured in the incident. The Lt Governor said that the administration would ensure best possible treatment and extend every help required by the families.
The hospital informed us that seven people were admitted with splinter injuries and all of them are "stable".
Jaswinder Singh, an eyewitness, said the first blast occurred in a vehicle that was sent to a workshop for repairs.
Fifteen minutes later, another explosion nearby littered the area with damaged parts and garbage, said Singh, chief of the Motor Spare Parts Association. Five people were injured in the first blast and two more in the second, he added.