Publish Date: Sun, 03 Nov 2019 10:29 AM IST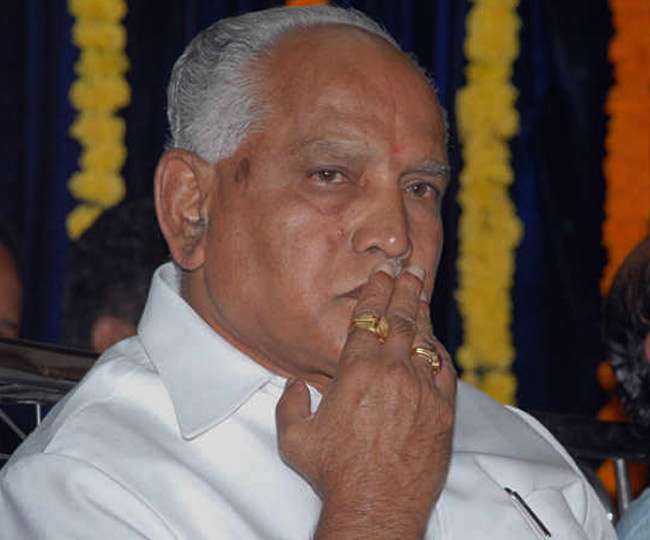 New Delhi | Jagran News Desk: Karnataka Chief Minister BSY Yediyurappa admitted that it was him speaking in a viral audio clip, but said it was foolish from the opposition Congress party to demand his and BJP President Amit Shah's resignation.
"It is foolishness. As an opposition leader, he does not know what he (Siddaramaiah) is speaking. Why should Amit Shah resign? They (rebel MLAs) were in Mumbai for two-and-a-half-months, how is he responsible? It shows that he , being in the Opposition, wants to take advantage of it (the situation), " Yediyurappa told ANI.
"I have told workers not to speak all nonsense in the meeting. They have resigned for their reasons. Let us wait for the Supreme Court's decision and in the meantime, let us not speak anything on the MLAs," he added.
Also Read: In leaked video, Yediyurappa 'admits' Amit Shah supervised Karnataka MLAs' revolt to bring down HDK govt
In a major setback to the BJP party, the clip showed Yediyurappa admitting that they played a role-- in 'Operation Kamal' to bring down the HD Kumaraswamy government (JDS-Congress alliance) earlier this year by getting the JD-S and Congress MLAs to resign.
Earlier on Saturday, Congress leader and former Chief Minister Siddaramaiah said that Yediyurappa has no right to continue in the office. Karnataka Congress President Gundu Rao had also alleged that the BJP's central leadership was involved in breaking the coalition government and that Shah has no moral right to continue as Home Minister.
Yediyurappa took oath as Chief Minister in July after the HDK government failed to win trust vote after 17 MLAs resigned. The latter were disqualified by assembly speaker Ramesh Kumar and barred from contesting polls till 2023.
Elections to the 15 vacant seats will take place on December 5. BJP requires at least eight seats to have a majority and retain power.
Posted By: James Kuanal