ISRO gets patent for making 'Moon Soil' in India, here's why the cost-effective process is important for Chandrayaan-3
Publish Date: Thu, 21 May 2020 06:41 PM IST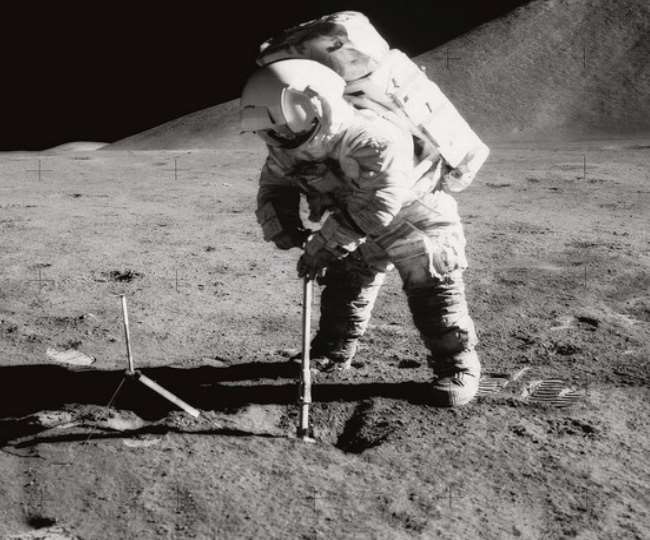 New Delhi | Jagran News Desk: Indian Space Research Organisation (ISRO) has procured the patent for its much anticipated and equally important process of manufacturing artificial moon soil on Earth, which is supposed to facilitate the study of the mobility of lunar rovers over surfaces, such as that of the Moon.
The process is replicable for large scale use, and also is cost effective, according to its patent application. The process of manufacturing the lunar soil has ticked all the necessary boxes with respect to the lunar soil simulant, including mineralogy, grain size distribution, bulk chemistry and geo-mechanical properties, the patent application suggests.
The simulant has been made in bulk from the rock samples taken from Sittampundi Anorthosite Complex, in Tamil Nadu.
According to an India Times report, the just-patented process which has enabled the replication of highland lunar soil, will ensure better training stimulus for future rover missions on the lunar surface. The report explains that Highlands are the treacherous areas on the surface of the moon with craters and mountains. While they encompass more than 80 percent of the moon's surface, not many of the lunar soil simulants produced by other countries replicate its behaviour. Instead, those are based on soil found in the flat areas of the moon. Thus, the patent moment is another feather on the cap of ISRO's achievements.
ISRO's Chandrayaan-3 mission is expected to launch by late 2020 or early in 2021, which is supposed to ensure a soft landing of the rover. Earlier the Chandrayaan-2 mission featured an orbiter as well as a lander and rover, which explains the high stakes involved with the project. Chandrayaan-3 doesn't need an orbiter; the Chandrayaan-2 orbiter remains in good health and should continue to operate for years to come, ISRO chief K.Sivan had stated.
By ensuring a successful soft landing of Chandrayaan-3 rover through a sustainable preparation stimulus, the lunar soil simulant can prove its worth rather incredibly in the coming months.
Posted By: Talib Khan