By Shashikant Sharma
Sun, 05 Jul 2020 09:58 AM IST
Minute Read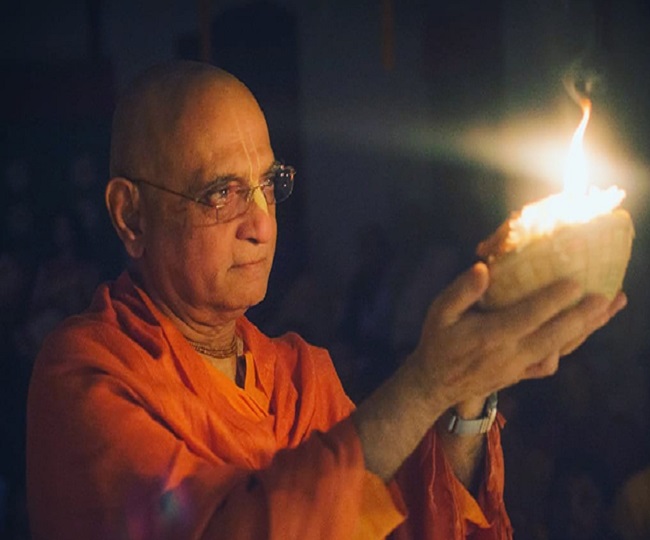 ISKCON Guru Bhakti Charu Swami, who was a member of GBC, died on Saturday, July 4 due to coronavirus in the US city of Florida, the GBC Executive Committee said in a statement. The Gaudiya Vaishnava sannyasi was 74.
"It is with overwhelming heartache that we announce to you the departure of our beloved godbrother and a dearmost servant of Srila Prabhupada, His Holiness Bhakti Charu Swami," the GBC Executive Committee of Ramai Swami, Bhakti Caitanya Swami and Bhanu Swami said in the statement.
"There are no words that provide solace when facing separation from such a glorious Vaisnava, but we can take some comfort in the fact that His Holiness Bhakti Charu Maharaja lived constantly in meditation on how to serve Srila Prabhupada and his mission. Undoubtedly, he now continues that service under the direction of His Divine Grace."
Bhakti Charu Swami was based in Ujjain, India and had recently gone to Florida. Soon after reaching there, he fall ill. He was then tested for the coronavirus and his sample came out positive.