'Is Jama Masjid in Pak?': Delhi Court slams police over Bhim Army chief's arrest in Daryaganj violence case
Updated: Tue, 14 Jan 2020 02:09 PM IST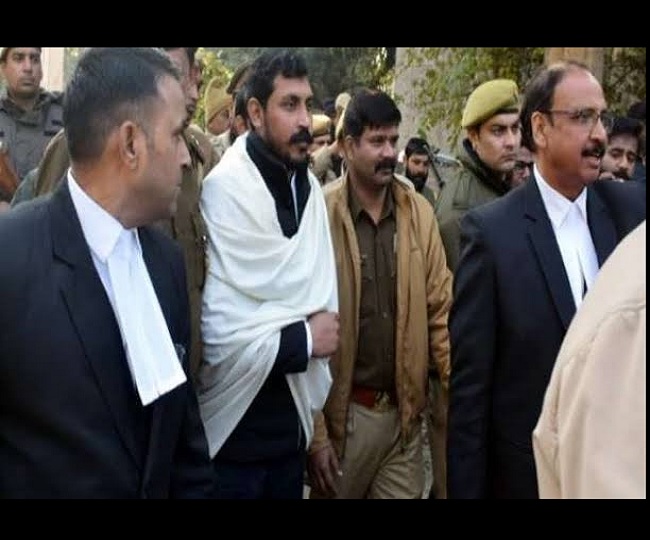 New Delhi | Jagran News Desk: While hearing the bail plea of Bhim Army Chief leader Chandrashekhar Azad, who was arrested by the Delhi police from the Jama Masjid area during anti-Citizenship Amendment Act (CAA) protest last year, Delhi's Tis Hazari Sessions Judge on Tuesday asked the state to produce FIRs registered against Bhim Army chief in Saharanpur and posted the matter of bail plea tomorrow.

Appearing for Azad, Advocate Mahmood Pracha pointed out that FIR mentions about charges against Azad in Saharanpur, Uttar Pradesh.

Court slammed the Delhi Police, saying, people can carry out peaceful protests anywhere. "Jama Masjid is not in Pakistan where we are not allowed to protest. Peaceful protests take place in Pakistan as well," the Judge said.
Also Read: JNU Violence | 'Summon all related with two WhatsApp groups and seize their phones': Delhi HC tells police
While the Judge asked about those charges, the Public Prosecutor pleaded for ignorance and told that he will find out. To this, the Judge expressed surprise at the fact that the PP was not aware of the charges.

Thereafter, the Prosecutor mentioned some posts by Azad on social media. When Pracha asked about the posts, Prosecutor denied sharing those posts with him. Following which, the Judge slammed the prosecutor, asking "What privilege you are claiming?"

After the Prosecutor read a post by Azad in which he mentioned about going to dharna in the Jama Masjid area. On this, Judge Kamini Lau asked the Prosecutor -- "What is wrong with dharna? What is wrong with protesting? It is an individual's constitutional right to protest peacefully."
"You are behaving as if Jama Masjid is Pakistan. Even if it was Pakistan, you can go there and protest. Pakistan was a part of undivided India. None of the posts by Azad were unconstitutional," the judge said.
When the public prosecutor said that one has to take permission to protest, the judge quipped and said, "What permission? The Supreme Court has said repeated use of Section 144 is abuse. I have seen many people, many such cases, where protests happened even outside Parliament. Some of those people are now senior politicians, chief ministers."
"Which law mentions that there is a prohibition on protest in front of any religious place", the judge added and went on to ask if the prosecutor had read the Constitution at all.
Bhim Army chief Chandrashekhar Azad sought bail in a local court on Monday in connection with violence during anti-Citizenship Amendment Act protest in Daryaganj area, claiming that police invoked "boilerplate" charges against him and arrested him "mechanically" without following the due process of law. The court has put up the matter for further hearing for today.
Also Read: Kerala govt moves SC against Citizenship Act, seeks to declare it 'unconstitutional'
Azad, currently in judicial custody, claimed he has been falsely implicated as the allegations levelled against him in the FIR were not only "ill-founded", also "improbable". The Bhim Army chief was sent to judicial custody on December 21 by a Delhi court.
Azad's outfit had organised a march from Jama Masjid to Jantar Mantar against the amended Citizenship Act, despite not having police permission. The marching protesters were stopped by police and paramilitary personnel near Delhi Gate, after which they turned violent and set a car on fire and damaged a few other vehicles. The police resorted to lathi-charge and used a water cannon to control the situation.
Posted By: Talib Khan