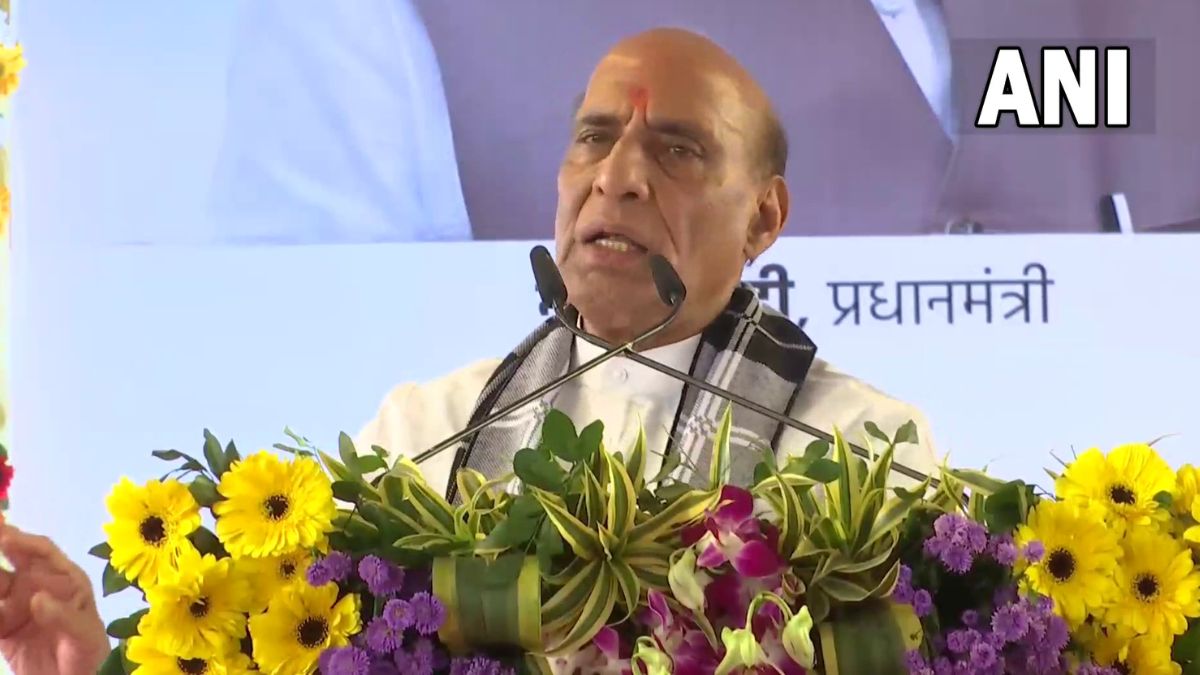 AMID the ongoing Bharat Jodo Yatra of the Congress party, which is now in its last leg in Jammu and Kashmir, the Defence Minister Rajnath Singh on Sunday slammed the Congress leader and said that those who say that there is hatred in the country are defaming India.
Singrauli, MP|Earlier we used to import everything for defence sector from other nations, including warplanes, missiles, warships and bombs but now we have decided to make everything in India itself and also back other countries by exporting: Rajnath Singh, Defence Minister pic.twitter.com/ENNW7wX3Ad

— ANI MP/CG/Rajasthan (@ANI_MP_CG_RJ) January 22, 2023
"India is being defamed by saying there is hatred in the country," the veteran Bharatiya Janata Party (BJP) leader hit out at the former Congress President who has been saying that the motive behind the Yatra of the grand old party is targeting the "Politics of hate".
"I ask Rahul Gandhi who is holding Bharat Jodo Yatra in the country and saying there is hatred in the country - Who is giving birth to hatred in the country? What has happened to you Rahul ji?" Defence Minister asked at an event in Singrauli, Madhya Pradesh.
"Congress leaders raise questions over the bravery of our soldiers. Is India a broken nation that the party trying to unite it? India faced partition in 1947... it won't break further. It is no longer the country that whoever can come and stake claim," the BJP leader continued.
"India's pride should not get hurt. Rahul ji, don't try to spoil the country's image. Politics should not be just for forming governments but to create societies."
सिंगरौली, मध्य प्रदेश में 'हितग्राही महासम्मेलन'।
https://t.co/POxqRrXUxF

— Rajnath Singh (@rajnathsingh) January 22, 2023
Since the beginning of the Congress party's Yatra, which has other goals as well as reviving the party, which has been declining electorally in recent years, it has targeted the ruling BJP at the Centre and RSS.