CBI arrests Chidambaram in INX Media case | How the drama unfolded
Here are the LIVE updates:
Updated: Wed, 21 Aug 2019 11:13 PM IST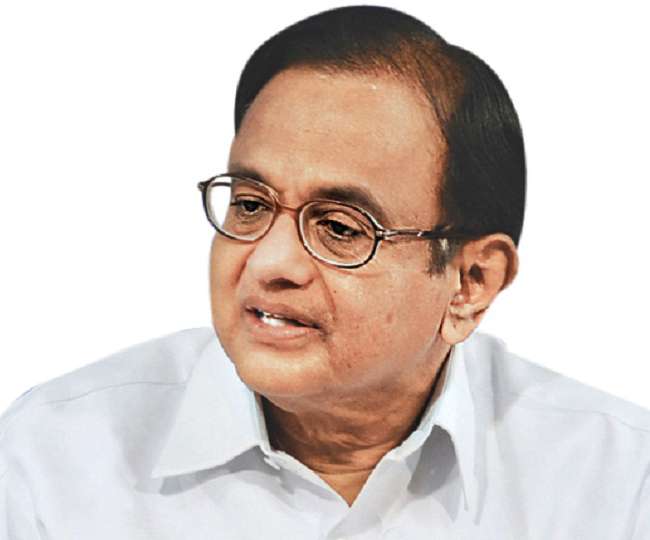 New Delhi | Jagran News Desk: In a dramatic turn of events, former finance minister P Chidambaram, after remaining untraceable for over 24 hours surfaced at the Congress office and addressed the media on Wednesday and said he is not accused of any offence.
"All we wanted is a hearing. No one is running away," said the former finance minister at the press conference.
Here are the highlights:
10:40 pm: Chidambaram has been arrested on an arrest warrant issued by a competent court, reports ANI.
10:36 pm: The shameless witch-hunt and unheard of abuse of CBI/ED by Modi Govt 2.0 is playing on every TV screen in India. It's a sham and shame that democracy stands dead in the hands of the BJP: Randeep Singh Surjewala
10:27 pm: P Chidambaram likely to be produced before the CBI Rouse Avenue Court, tomorrow.
10:22 pm:
Press Statement by Shri @PChidambaram_IN on the persecution & vendetta politics by the Modi govt. #BJPVendettaPolitics pic.twitter.com/5ulUhfHXFb

— Congress (@INCIndia) August 21, 2019
10:20 pm: CBI formally arrests P Chidambaram.
10:14 pm: Karti Chidambaram on being asked 'who is doing all this?', in Chennai: Yes, of course, all of this is being done by BJP. Who else? You think Donald Trump? No.
10:12 pm: Congress leader P Chidambaram has been detained by the Central Bureau of Investigation: ANI
10:08 pm: ED has summoned him a number of times and he has appeared every time. We will go to the court, we will be vindicated eventually: Karti Chidambaram
10:06 pm: P Chidambaram brought to the Central Bureau of Investigation (CBI) headquarters in Delhi.
9:58 pm: Earlier, some Congress workers had gathered outside the AICC headquarters and raised slogans against the CBI and the Government.
9:57 pm: P Chidambaram taken to CBI headquarters in INX media case, quoted PTI saying as officials.
9:52 pm:
#WATCH P Chidambaram taken away in a car by CBI officials. #Delhi pic.twitter.com/nhE9WiY86C

— ANI (@ANI) August 21, 2019
9:47 pm: P Chidambaram taken away in a car by probe agency officials.
9:44 pm: The drama and spectacle being enacted by the agencies is to simply sensationalise and satisfy the voyeuristic pleasure of some: Karti Chidambaram
9:43 pm: CBI director RK Shukla reaches CBI headquarters as CBI questions Chidambaram.
9:36 pm: The team of about 30 CBI sleuths accompanied by Delhi police officials reached the Jor Bagh residence of Chidambaram and knocked at the doors for a few minutes before scaling the boundary wall to enter the premises.
9:21 pm: CBI, ED officials present at Chidambaram's residence, Congress workers create a ruckus.
9:18 pm: ED team enters the residence of P Chidambaram.
9:16 pm: Delhi Police reaches Chidambaram's residence. The CBI has asked for the Delhi Police's help for some extra force.
9:07 pm: "This is a political witch-hunt. Outrageous media leaks are the preferred tactics of the @dir_ed I have nothing to do with INX or the FIPB. All my assets and liabilities are duly declared in statutory and regulatory filings," tweets Karti Chidambaram
9:05 pm: An Enforcement Directorate (ED) team arrives at Chidambaram's residence.
8:57 pm: The CBI team jumped over a wall to enter Chidambaram's house after the gates weren't opened.
8:46 pm: ED and CBI team reach Chidambaram's Jor Bagh residence.
8:43 pm: Chidambaram reaches his residence after briefing media at the AICC headquarters.
8:40 pm: Chidambaram leaves AICC headquarters.
8:20 pm: I hope and pray investigating agencies can respect the law: Chidambaram
8:17 pm: These are lies spread by pathological liars. Must struggle to preserve freedom: Chidambaram
Posted By: Aalok Sensharma