By Nikhil
Mon, 23 Jan 2023 10:54 AM IST
Minute Read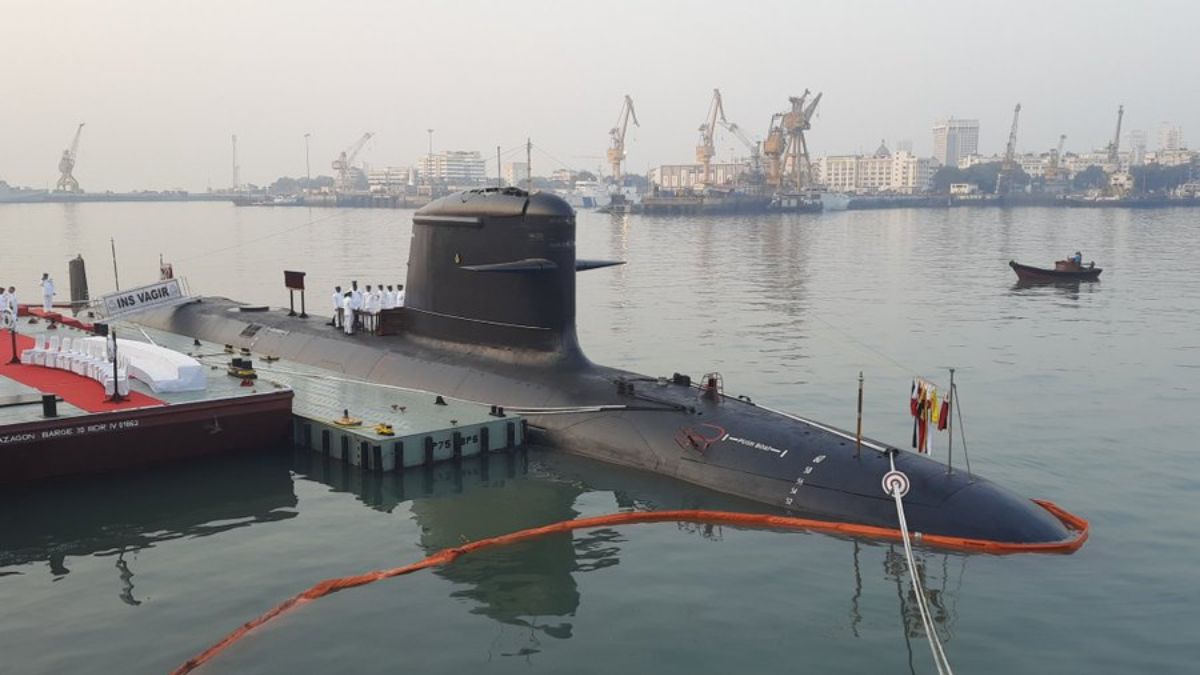 THE INDIAN Navy on Monday commissioned INS Vagir, fifth submarine of the Kalvari class, into service from Mumbai. The new addition is likely to enhance the power projection capabilities of the naval force.
Chief of Naval Staff Admiral R Hari Kumar attended the commissioning ceremony of INS Vagir. This new submarine was built by the Mazagon Dock Shipbuilders Limited in Mumbai, with assistance from France which shared its technology with India.
Also Watch:
The third submarine to be inducted in the Navy, in the last 24 months, is a "shining testimony to the expertise of India's shipyards to construct complex and complicated platforms", Admiral R Hari Kumar said, as quoted by the Hindustan Times.
"The submarine will boost the Indian Navy's capability to further India's maritime interests in deterring the enemy, and conducting Intelligence, Surveillance and Reconnaissance (ISR) to provide decisive blow in the times of crisis," the Navy said, according to a report by news agency PTI.
All About INS Vagir
The Navy explained the choice of the name - 'Vagir' - for this submarine. The term is used for a sand shark, which represents stealth and fearlessness. These are two qualities that are synonymous with the "ethos of a submariner", it said.
This submarine boasts of having an assortment of some of the world's best sensors, wire-guided torpedoes, and sub-surface to surface missiles that it will be enough to neutralise a large enemy fleet, according to the Navy. They added that the submarine also possesses the capability to launch marine commandos for special operations and that its powerful diesel engines can quickly charge batteries for a stealth mission.
INS Vagir has a state-of-the-art torpedo decoy system for self-defense, the press statement released by Navy informed. The commencement of sea trials for this submarine had started in February last year. This submarine also has the distinction of being built in the least amount of time, compared to all other indigenously built submarines.
The submarine is being commissioned into service at a time when the presence of the Chinese Navy in Indian Ocean has increased alarmingly.
(With agency inputs)