By Mukul Sharma
Mon, 10 Jan 2022 08:53 PM IST
Minute Read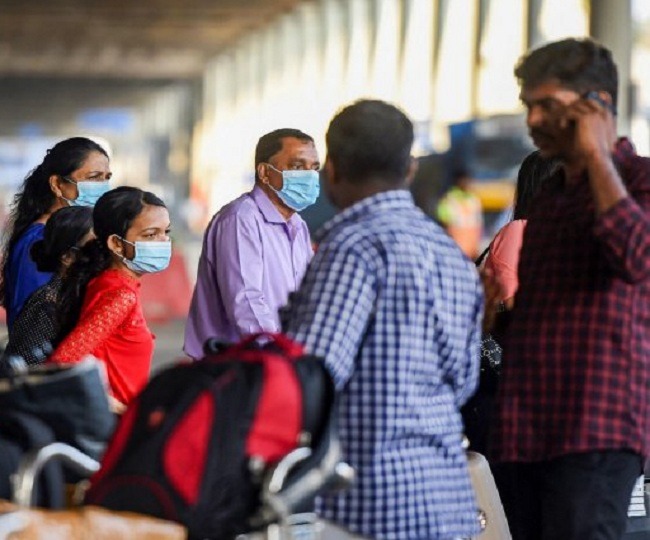 New Delhi | Jagran News Desk: Indian Council of Medical Research (ICMR) on Monday released a new advisory on 'purposive testing strategy for COVID-19 in India'. Government's top medical body said in a new advisory that unless identified as high-risk, contacts of COVID-19 patients do not need to be tested.
ICMR listed five sets of people who need not be tested for COVID-19:
1. Asymptomatic individuals in community settings.
2. Contacts of confirmed cases of COVID-19 unless identified as high risk based on age or co-morbidities.
3. Patients who stand discharged as per home isolation guidelines.
4. Patients being discharged from a COVID-19 facility as per revised discharge policy.
5. Individuals undertaking inter-state domestic travel.
In the wake of rising Omicron cases, the ICMR said that the genome sequencing is done for surveillance purposes and is not required to be undertaken for treatment purposes. "Therefore, genome sequencing is to be performed as per recommendations of INSACOG (Indian SARS-CoV-2 Genomic Surveillance Consortium," an official ICMR statement said on Monday.
The ICMR advisory says that asymptomatic people undergoing surgery and pregnant women undergoing labour should not be tested for COVID-19 unless symptoms of viral infection are developed in the concerned individual.
ICMR said that in hospital settings no emergency procedure such as surgeries and deliveries should get delayed for the lack of a COVID-19 test. "Asymptomatic patients undergoing surgical/non-surgical invasive procedures including pregnant women in/near labour who are hospitalised for delivery should not be tested unless warranted or symptoms develop," the ICMR advisory stated.
In fresh advisory for testing COVID-19 samples, #ICMR says contacts of COVID patients do not need testing unless identified as high risk based on age or comorbidities

(📸: @ICMRDelhi/ Twitter)

More: https://t.co/l3bgnHe0fV pic.twitter.com/qZdvisvRuu

— Jagran English (@JagranEnglish) January 10, 2022
Send negative Rapid Antigen Test (RAT) samples of symptomatic ones for RT-PCR testing: ICMR
While a series of Rapid Antigen Point-of-Care Test kits are available in Indian market, people from across the nation have complained in recent past that despite being symptomatic, the at-home Rapid Antigen Test gives negative result. The ICMR clarified that if a symptomatic individual tests negative with Rapid Antigen Test (At-home or otherwise), the sample must be sent for retesting by RT-PCR method.