By Shashikant Sharma
Wed, 01 Jul 2020 11:20 AM IST
Minute Read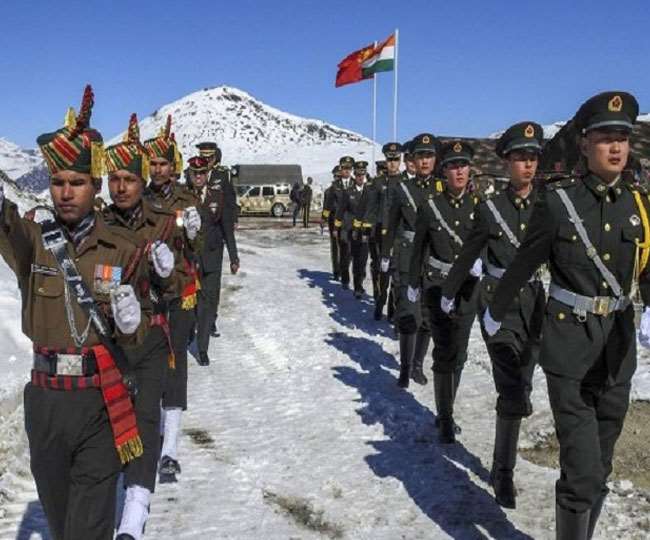 The Corps Commanders of Indian and Chinese Armies on Tuesday held 12-hour marathon talks in Chushul to resolve the ongoing dispute over Chinese aggression along the Line of Actual Control in the Eastern Ladakh area. After the deadly Galwan clashes in which 20 Indian soldiers were killed, both India and China agreed to resolve the dispute peacefully with dialogue. This was the third round of talks held between XIV Corps Commander Lt General Harinder Singh and South Xinjiang Military Region Commander Major General Liu Lin after the Galwan clashes last month.
While the Army or the government from either side has not disclosed what transpired during the talks, there were no hints of any consensus reached by the two countries to resolve the border dispute in Ladakh. Moreover, there are reports citing Army sources that the standoff may even continue well into the winters.
"Army is preparing for the long haul and the standoff is expected to continue well into the winter," The Indian Express quoted sources in the Army as saying.
The sources said that during the third round of talks, the process of disengagement of troops along the Line of Actual Control (LAC) was discussed even as "concentration and mobilisation of troops continues."
Troops' buildup from the Chinese side along the LAC has continued despite several rounds of talks. According to reports, there has only been a small reduction of troops from the area where clashes happened last month.
India-China Ladakh standoff
Tensions between India and China escalated after the violent clash between the Indian Army and Chinese PLA soldiers at the Galwan Valley on June 15. In the deadly clashes, at least 20 Indian soldiers lost their lives, including a Colonel rank officer, and over 70 sustained injuries.

The Chinese Army also suffered casualties but didn't reveal the exact numbers. However, some reports claimed that over 40 Chinese soldiers were either died or injured in the clashes.

Following the melee, India and China have held two rounds of Corp Commander level meeting to defuse the tensions. Both India and China have been accusing each other of intrusion into their side of the LAC.

According to the Indian media reports, the Chinese had tried to put up their tents across the Indian side of the LAC in Galwan, which led to physical clashes. The Chinese have also reportedly set up tents inside the Indian territory in Pangong Tso lake areas.