By JE News Desk
Thu, 19 Jan 2023 09:39 PM IST
Minute Read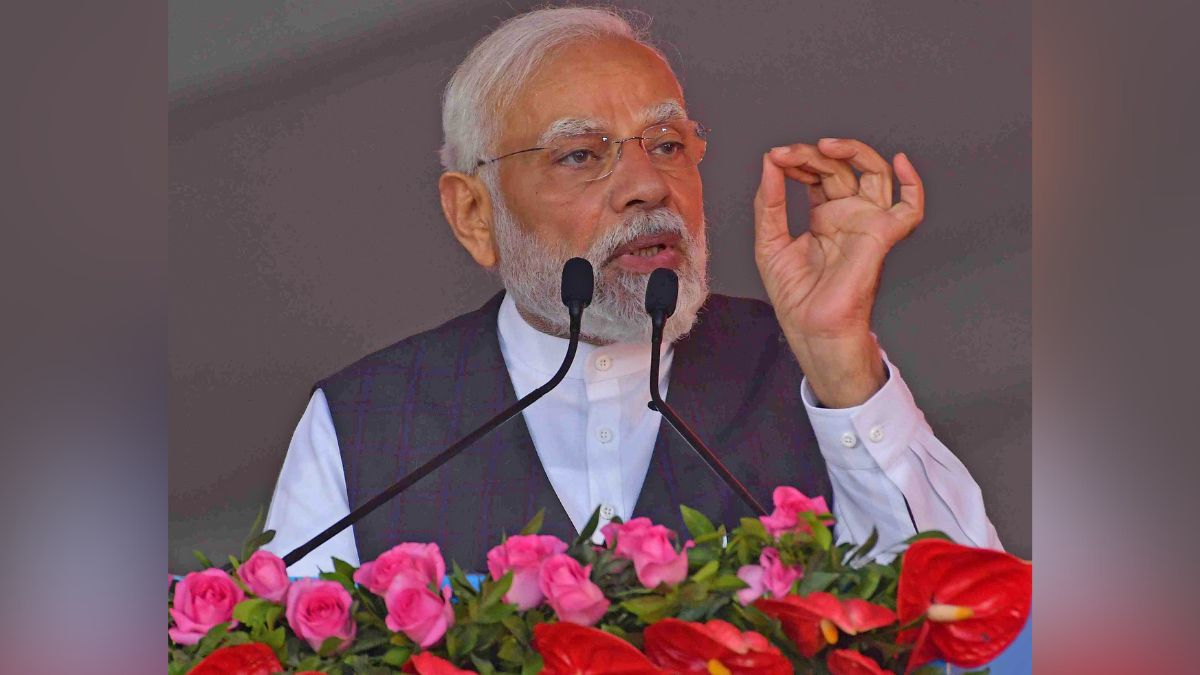 PRIME Minister Narendra Modi on Thursday said that India spent a long time discussing poverty and seeking help from the world under the rule of the previous government. He also added that for the first time since independence, India is now dreaming big and has the potential to realise it.
Speaking at the launch of multiple development initiatives, the Prime Minister said, "For the first time after independence, India is daring to dream big and fulfil them. A long period in the last century was spent discussing poverty, seeking help from the world and living somehow. For the first time in the history of independent India, the world trusts India's resolutions."
PM Modi then mentioned that during that ever since the Bharatiya Janata Party (BJP) came to rule, the government has worked with a futuristic vision and modern approach to develop physical and social infrastructure.
"We have seen those times when the money meant for the welfare of the poor was lost in scams. There was no sign of sensitivity regarding the tax received from the taxpayer," said PM Modi.
"Today, India is investing in upgrading its physical and social infrastructure, with futuristic thinking and modern approach," he said.
The Prime Minister also said that the citizens of the country are enthusiastic to build a developed India in the Azadi Ka Amrit Kaal.
"Today, everyone feels that India is doing something essential for rapid development and prosperity. Today, India is full of unprecedented confidence. With the inspiration of Chhatrapati Shivaji Maharaj, sense of 'swaraj' and 'suraaj' reflects on the double-engine government of today's India," said PM Modi.
PM Modi also spoke about the big countries that are currently reeling under economic crisis, adding that even in such difficult times, India is giving free rations to more than 80 crore countrymen.
He said that modern connectivity will take Mumbai to new heights.
"We are working towards making cities like Mumbai future-ready to fuel India's growth. Infrastructure like Metro is being developed on a mission mode," said the PM.
PM Modi also mentioned that the country is making huge investments in the construction of infrastructure adding that it shows the reflection of today's India.
"Now Chhatrapati Shivaji Maharaj Terminal, one of the oldest railway stations in the country, is also going to be rejuvenated," he added.