Coronavirus News: COVID situation in India continues to be a 'concern', says WHO | As it happened
Coronavirus News: During his address, PM Modi lauded the corona warriors for their efforts to provide relief to people amid the COVID-19 pandemic, which he described as the worst crisis faced by humanity in the past 100 years.
Updated: Sun, 30 May 2021 04:57 PM IST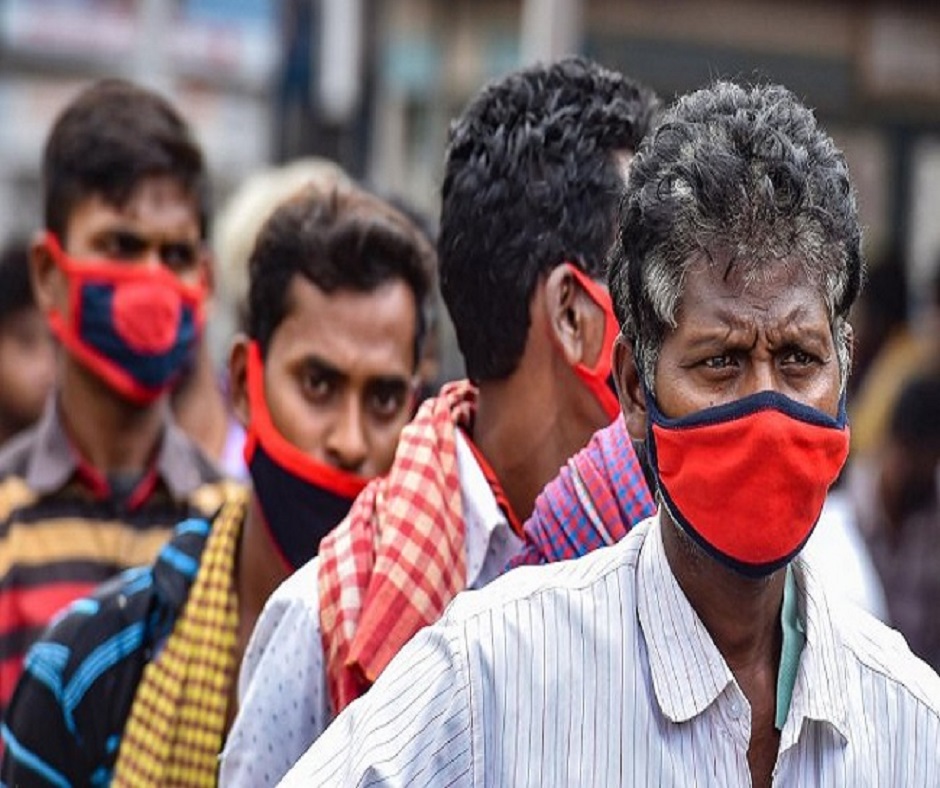 New Delhi | Jagran News Desk: Prime Minister Narendra Modi on Sunday addressed the nation via his monthly radio programme Mann Ki Baat. This was the 77th edition of his monthly radio programme. During his address, PM Modi lauded the corona warriors for their efforts to provide relief to people amid the COVID-19 pandemic, which he described as the worst crisis faced by humanity in the past 100 years. He also said that the daily production of liquid medical oxygen in India has risen over 10 times to nearly 9,500 MT.
India's COVID-19 situation, though, has improved vastly since PM Modi's last Mann Ki Baat. Currently, the country has 21.14 lakh active cases while 2.54 crore patients have recovered from the infection. The Union Health Ministry believes that the downward trend in daily cases will continue even the restrictions imposed by the state and union territory (UT) governments are significantly.
Here are the highlights of the day:
15:00 pm: Rajasthan: A report has been submitted over alleged illegal selling of Remdesivir injections by 13 nursing staff, says Dr Dharmendra Gurjar, Deputy Superintendent Mathura Das Mathur Hospital Jodhpur.
14:18 pm: This surge has put an immense burden on already overwhelmed health services. We're now witnessing a plateau and even a decline in cases in some parts of India. Situation continues to be of concern and challenge, says WHO South-East Asia Regional Director Dr Poonam Khetrapal Singh.
Lesson learned from this surge is at no cost can we let our guards down. We must take COVID19 vaccine at first available opportunity. While we can't predict next surge but we can prevent it, which we must, she added.
13:28 pm: The opposition had tried hard to break the morale of the government as they said this is Modi's vaccine and raised questions. But now they are screaming for vaccines, says BJP President JP Nadda.
From 2 companies to now 13 companies have been permitted to produce COVID vaccines. Soon 19 companies will do the same. Bharat Biotech, who has been manufacturing 1.3 crore vaccines a month, will start manufacturing 10 crore vaccines per month by October, he added.
13:00 pm: 100 per cent guarantee cover to loans up to Rs 2 crore to hospitals, nursing homes, clinics, medical colleges for setting up on-site Oxygen generation plants, interest rate capped at 7.5 per cent under Emergency Credit Line Guarantee Scheme (ECLGS) 4.0, says Ministry of Finance.
Civil Aviation sector to be eligible under ECLGS 3.0 and validity of ECLGS extended to September 30 or till guarantees for an amount of Rs 3 lakh crore are issued. Disbursement under the scheme permitted up to December 31, it added.
12:58 pm: Just In: Bihar Chief Minister Nitish Kumar announces financial aid of Rs 1,500 per month to children who lost either of their parents due to COVID19 under 'Bal Sahayata Yojana'.
12:17 pm: We have got general guidelines from government of India regarding how to follow containment measures till June 30. There will be no changes in ongoing restrictions till June 7. CM will call a meeting of Ministers and experts in few days to take final call, says Karnataka Home Minister Basavaraj Bommai.
12:00 pm: On the occasion of Hindi Journalism Day, Uttar Pradesh Chief Minister Yogi Adityanath has announced Rs 10 lakh aid for kin of journalists who died due to COVID-19.
11:30 am: During 2nd wave of COVID19, a major challenge was to supply medical oxygen to remote areas. To counter challenges that the country faced, drivers of Cryogenic oxygen tankers helped by working on war footing and saved lives of lakhs of people, says PM Modi.
11:16 am: I express my deepest condolences to those who have lost their loved ones. We all stand steadfastly with those who have suffered losses, says PM Modi.
11:10 am: In these times of disasters, people of Cyclone-affected states showed courage and fought with patience and discipline. I want to humbly acknowledge their efforts those who actively participated in the relief and rescue operations. I salute them all, says PM Modi in Mann Ki Baat.
11:04 am: COVID-19 biggest crisis faced by humanity in last 100 years, says PM Modi
11:03 am: Just In: Nearly 12 crore vaccine doses will be available for National COVID vaccination program in June 2021, says Union Health Ministry
11:00 am: PM Modi addresses nation via Mann Ki Baat
10:54 am: PM Modi to address nation via Mann Ki Baat shortly.
10:36 am: Also Read -- Centre asks states, UTs to take action against hospitals giving COVID vaccination package with hotels
10:11 am: The fatality rate in India stands at 1.16 per cent while the recovery rate has improved to 91.25 per cent. The daily positivity rate, meanwhile, has dropped to 8.02 per cent, as per Health Ministry.
9:43 am: India reports 1,65,553 new COVID-19 cases, 2,76,309 discharges and 3,460 deaths in last 24 hrs, as per Health Ministry
Total cases: 2,78,94,800
Total discharges: 2,54,54,320
Death toll: 3,25,972
Active cases: 21,14,508
Total vaccination: 21,20,66,614
9:34 am: A total of 34,31,83,748 samples tested up to May 29. Of which, 20,63,839 samples were tested yesterday, says Indian Council of Medical Research.
8:57 am: Also Read -- Staggered timings, frequent testing and more: How Delhi plans to unlock itself from Monday as COVID cases decline
8:46 am: Uttarakhand: Dharchula SDM in Pithoragarh issues an order mandating NGOs, individuals and organisations to obtain permission to distribute relief materials.
"We had received complaints that used materials and low quality medicines were distributed in some villages," SDM AK Shukla said.
8:27 am: Bosch company has come forward to repair the ventilators lying non-functional in the government hospitals of the state free of cost, says Karnataka Deputy CM and state COVID Task Force head Dr C N Ashwatha Narayana.
7:56 am: Mizoram reports 329 new COVID-19 cases and one death in last 24 hours.
Active cases: 3,089
Total discharged: 8,863
Death toll: 36
7:35 am: Tripura government will provide free education to the children who lose their parents due to COVID-19. Such children who don't live in orphanages will be provided Rs 3,500 every month till the age of 18, says Chief Minister Biplab Deb.
7:28 am: Prime Minister Narendra Modi will address the nation today through his monthly radio programme Mann Ki Baat at 11 am.
Posted By: Aalok Sensharma