By JE News Desk
Updated: Tue, 24 Jan 2023 12:51 PM IST
Minute Read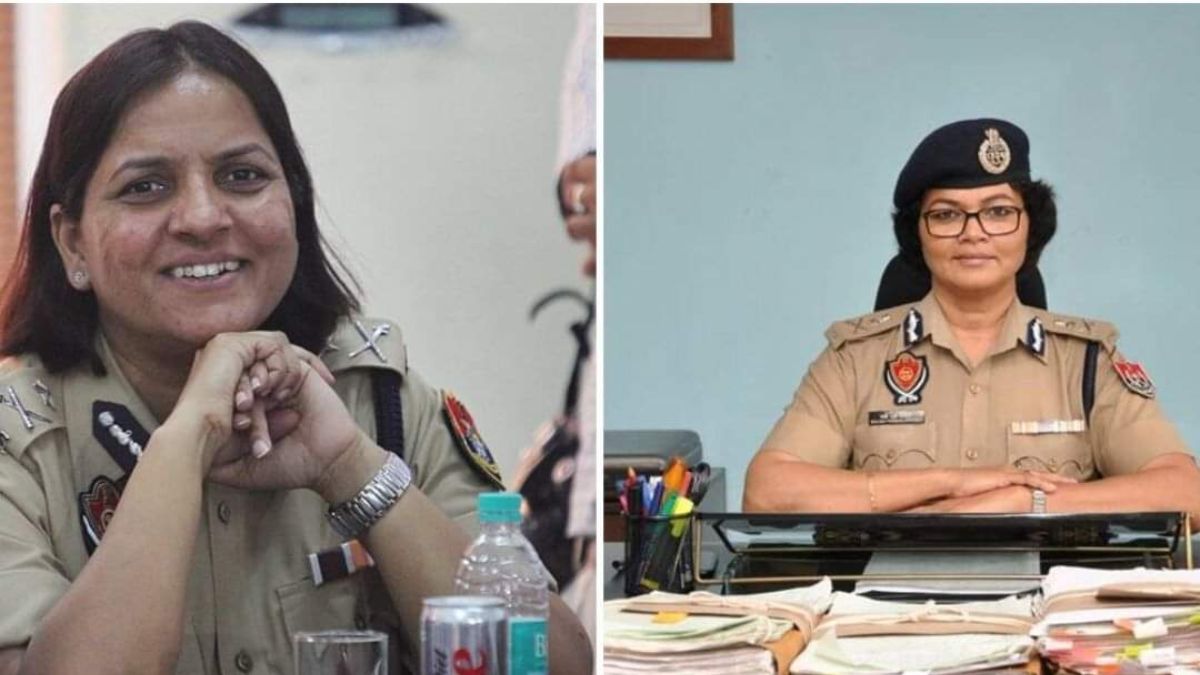 THE PUNJAB police achieved a milestone with the elevation of two female IPS officers to the rank of Director General of Police (DGP). This is the first time the Punjab police will get two female DGPs, the top police officer in the state. Gurpreet Kaur Deo and Shashi Prabha Devi are the first two female officers who will attain the rank of DGP in Punjab. Apart from Gurpreet Kaur Deo and Shashi Prabha Devi, five other IPS officers have been elevated to the rank of DGP.
With the recent reshuffling, Punjab now has 13 DGPs/ADGPs, the highest of all time in the state. All these seven officers are from the 1993 batch. Gurpreet Kaur Deo was the first woman IPS officer in the state and is also the senior-most among those who were promoted on Monday.
Also Watch:
Since her appointment in 1993, Deo has served the state in many roles, including - Additional DGP (AGDP) of Community and Women Affairs Divisions, Chief of the Anti-Drug Special Task Force, Chief Vigilance Officer, ADGP Crime, Investigation Bureau, and Administration.
Shashi Prabha Dwivedi handled the responsibility of Railways as ADGP with the additional charge of modernisation. Dwivedi joined the service in 1994, although she is from the 1993 batch. Prior to this, she served as ADGP of Human Resource Development with an additional charge of Women and Child Affairs and ADGO of Lokpal with the additional charge of Nodal Officer in the Punjab Police Election Cell.
"I am elated to make it to the top rank and thankful to the government," Dwivedi said, as quoted by Indian Express.
Varinder Kumar (Director, Vigilance Bureau), Rajendra Namdeo Dhoke (chief of Internal Security and Mining Enforcement Directorate), Ishwar Singh (ADGP, Human Resource Development with additional charge of nodal officer for Welfare and State Election), Jitendra Kumar Jain (ADGP, Punjab State Power Corporation Limited), and Satish Kumar Asthana (ADGP, Policy & Rules) are the others who have been promoted to the DGP rank in the state.
After the formation of the Aam Aadmi Party government in Punjab, Vigilance Bureau's Director Varinder Kumar acquired a spot in the limelight when the bureau registered several cases against powerful personalities, Congress leaders, and former Ministers.
Officers of the IPS have a tenure-based promotion system according to the cadre rules of the force, a state Home Department official was quoted as saying by Hindustan Times. Those officers who have served 30 years are eligible to become DGP, those having served for 25 years may become ADGP, and 18 years of service makes an officer eligible for the role of Inspector General.