By Aashish Vashistha
Updated: Sat, 21 Jan 2023 05:05 PM IST
Minute Read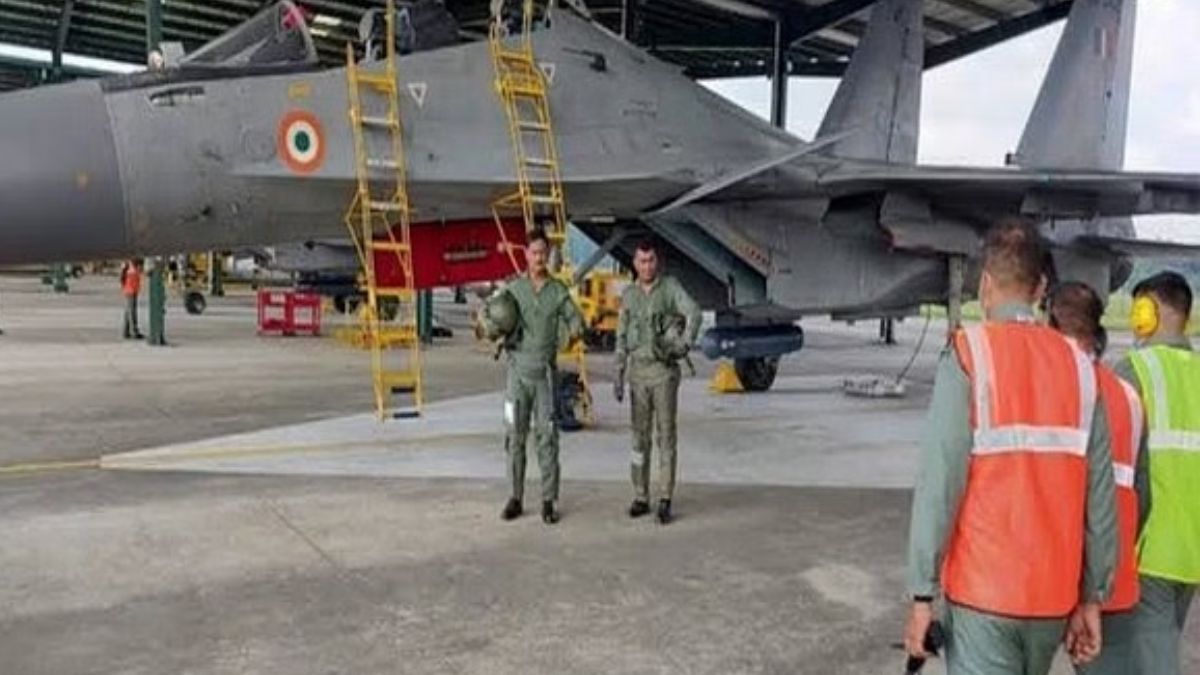 AMID the ongoing standoff with China, the Indian Air Force will carry out Exercise 'Pralay' at all of its significant airbases in the northeast including the recently moved drone squadrons. The planned exercise is scheduled to be held in the next few days and comes at a time when the IAF has deployed and activated the S-400 air defence squadron in the area, which has the capability to confront any enemy aircraft or missile from a distance of up to 400 kilometres away.
The officials informed that the exercise would involve the activation of many Air Force combat assets, including the fighter jets Su-30 and Rafale, as well as transport and other aircraft, as reported by ANI.
The Indian Air Force has also relocated its squadron of drones from other locations to the northeast in order to improve its ability to carefully monitor adversary activities along the Sikkim and the Siliguri Corridor sector. As per officials, the Chinese troops have also been increasing their activities along the Doklam area and they are under constant vigilance of the Indian security agencies.
This is the second command-level exercise carried out by the IAF in recent months. The entire northeast airspace along the China border is in the control of the Indian Airforce's Eastern Command in Shillong and frequently scrambles its fighters whenever the Chinese attempt to fly near the Line of Actual Control (LAC) or move in a direction towards the Indian locations.
Earlier on December 15, the Indian Air Force carried out a two-day consolidated training exercise in the Northeast after a major face-off between Indian and Chinese troops at the Tawang sector in Arunachal Pradesh along the Line of Actual Control (LAC) which took place on December 9.
(With ANI Inputs)