By Nikhil
Thu, 19 Jan 2023 11:49 AM IST
Minute Read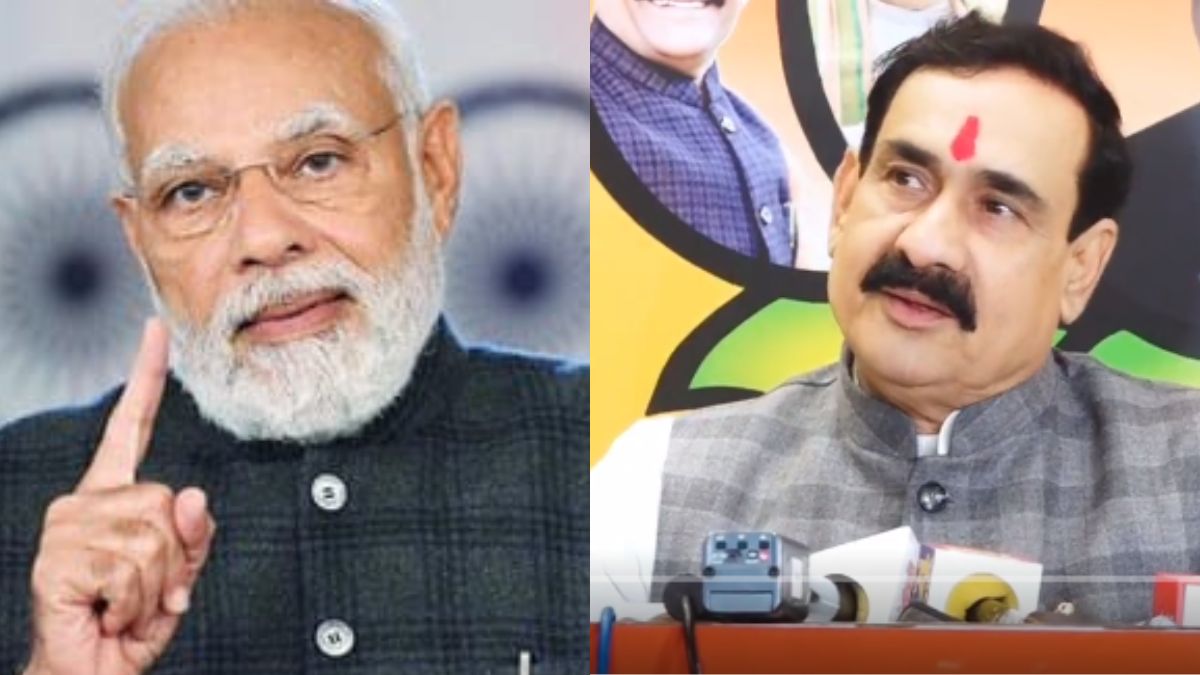 DAY AFTER Prime Minister Narendra Modi asked BJP leaders to refrain from speaking on "irrelevant issues like films", Madhya Pradesh Home Minister Narottam Mishra, who is one among the many who criticised Shah Rukh Khan's upcoming film Pathaan, reacted to PM's diktats and said that his words have been received clearly by the whole BJP cadre.
Speaking about the controversy, Narottam Mishra said, "His every word and every sentence is important for us. That's why all the workers have brought inspiration from there. Our conduct and behavior have been filled with their guidance and energy, and will continue to be filled,". He also claimed that the Prime Minister had not taken any names at the executive meeting.
Also Watch:
The Prime Minister iterated many directives for the BJP leaders during the two-day National Executive meeting of the party in New Delhi. At the meeting, the senior party leaders also laid down strategies for the upcoming assembly elections in the country.
The yet-to-be-released film Pathaan has already garnered critical reactions from several quarters of the saffron camp. One of the film's songs - Besharam Rang - in particular had led to major controversy with BJP leaders commenting against it.
The saffron-coloured swimsuit donned by Deepika Padukone in some brief shots of the song made several right-wing leaders claim that it "hurt religious sentiments" of Hindus. Petitions against the film and its makers were filed in court and one of them even demanded a police case against the lead actors - Deepika Padukone and Shah Rukh Khan.
The Central Board of Film Certification had also asked for three changes in the song, however, none of the changes were related to the colour of Deepika's outfits. Meanwhile, right-wing organisations in Gujarat have claimed that they will not allow the release of the film in Modi's home state.
"Also, the way the colours saffron and green have been used in the costumes is objectionable. Changes need to be made, failing which we will take a call on whether the film should be screened in Madhya Pradesh," Mishra had earlier said, after the release of the song.
Modi had asked BJP party members, during the national executive meeting, to be inclusive towards religious minorities and increase their connection with them. He asked the leaders to extend their outreach to every section of the society including - Bohras, Pasmandas, and Sikhs without having electoral considerations in mind.
"The BJP is no longer merely a political movement but a social movement as well that is working to transform socio-economic conditions," he had said.
(With agency inputs)