'Hindering our normal patrolling patterns': Centre rejects China's allegations that Indian troops trespassed across LAC
Updated: Thu, 21 May 2020 06:34 PM IST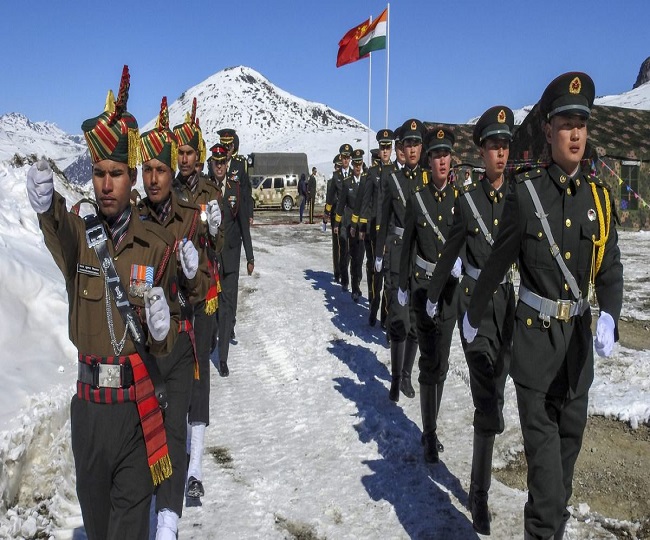 New Delhi | Jagran News Desk: Days after the face-off between Indian and Chinese troops along the Line of Actual Control (LAC), the Ministry of External Affairs (MEA) on Thursday accused Beijing of "hindering New Delhi's normal patrolling patterns".
In a statement, MEA spokesperson Anurag Srivastava said that Indian troops strictly follow procedures to resolve any issue which arises at the LAC while adding that India has always taken very responsible approach towards border management.
"Any suggestion that Indian security forces have undertaken activity across LAC is not accurate. We are fully aware of responsibility. In fact, it is Chinese side which has undertaken activity creating hindrance in regular patrolling," the MEA spokesperson said in a statement, as reported by news agency ANI.
Rejecting Beijing's allegations that Indian troops crossed over to the Chinese side of the frontier in Ladakh and Sikkim, Srivastava said that the Indian Army is fully familiar with the alignment of the LAC in the India-China border areas and abide by it scrupulously.
Srivastava also said that the government is deeply committed to ensuring India's "sovereignty and security".
"In accordance with consensus reached in Chennai, the Indian side remains firmly committed to work for the common objective of maintenance of peace and tranquillity in border areas. This is essential prerequisite to the further development of Indian-China bilateral relations," he said.
The LAC is the de-facto border between the two countries.
Earlier in the day, the US also backed India amidst a flare-up of border tensions with China with a top diplomat describing Beijing's aggression as "not always rhetorical" and accusing it of continuing with its "provocative and disturbing behaviour" to try to shift the status quo.
"The flare-ups on the border, I think, are a reminder that Chinese aggression is not always just rhetorical. And so whether it's on the South China Sea or whether it's along the border with India we continue to see provocations and disturbing behaviour by China that raises questions about how China seeks to use its growing power," Alice G Wells, the senior US diplomat for South and Central Asia, said.
Earlier this month, Indian and Chinese troops were involved in a clash near the Naku La sector (ahead of Muguthang), a pass at a height of more than 5,000 metres. Several Indian and Chinese troops were injured in the incident.
Later, Chinese helicopters were seen flying in the disputed region in Ladakh, following which the Indian Air Force (IAF) deployed Sukhoi Su-30 fighter jets in the region.
In a separate incident, nearly 150 Indian and Chinese military personnel were engaged in a face-off near Naku La Pass in the Sikkim sector on May 9. At least 10 soldiers from both sides sustained injuries in the incident, according to sources.
The troops of India and China were engaged in a 73-day stand-off in Doklam tri-junction in 2017.
The India-China border dispute covers the 3,488-km-long Line of Actual Control, the de-facto border between the two countries. China claims Arunachal Pradesh as part of southern Tibet while India contests it.
Both sides have emphasised that pending the final resolution of the boundary issue, it is necessary to maintain peace and tranquillity in the border areas.
(With PTI inputs)