From first case on Jan 30 to 1 lakh cases in 111 days, a look at India's COVID-19 timeline
Updated: Tue, 19 May 2020 10:35 AM IST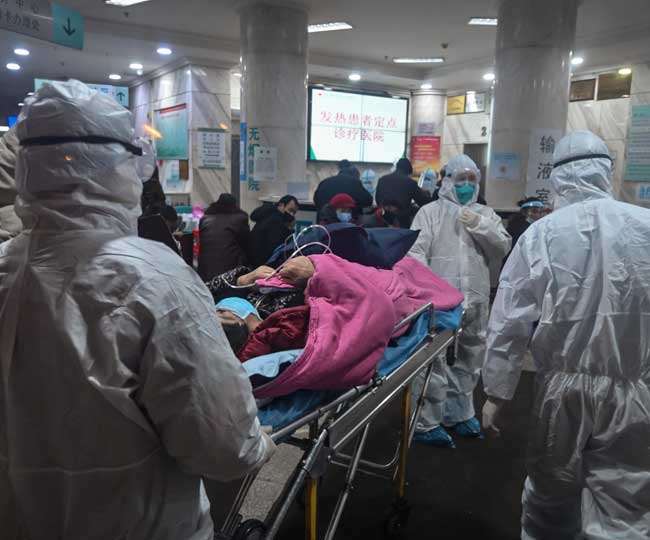 New Delhi | Jagran News Desk: With 4,970 cases in the last 24 hours, the number of novel coronavirus cases in India crossed 1 lakh on Tuesday. According to the data shared by the Ministry of Health and Family Affairs, the total number of COVID-19 cases are 1,01,139, while death toll has increased to 3,163. Of the total number of cases, there are 58,802 active cases. A total of 39,174 patients have been cured of the infection. The recovery rate in the country is 38.7 per cent. The mortality rate stands at 3.1 per cent.
India had reported its first cases of COVID-19 on January 30-- when a medical student from China tested positive for the virus. The cases reached over 1 lakh in 111 days. The worrying figures reached a day after India entered its second day of the ongoing fourth phase of the nationwide lockdown.
It took 76 days for the cases to reach 10,000-mark and just 35 days to reach 1 lakh.
The cases doubled from 10,000 to 20,000 in just 8 days, 20,000 to 40,000 in 11 days, 40,000 to 60,000 in 7 days, 60,000 to 80,000 in 5 days, 80,000 to 1 lakh in 4 days.
Here's the timeline of cases in India:
May 19 - 1 lakh+ cases
May 15 - 80,000+ cases
May 10 - 60,000+ cases
May 3 - 40,000+ cases
April 22 - 20,000+ cases
April 14 - 10,000+ cases
January 30 - First case reported in Kerala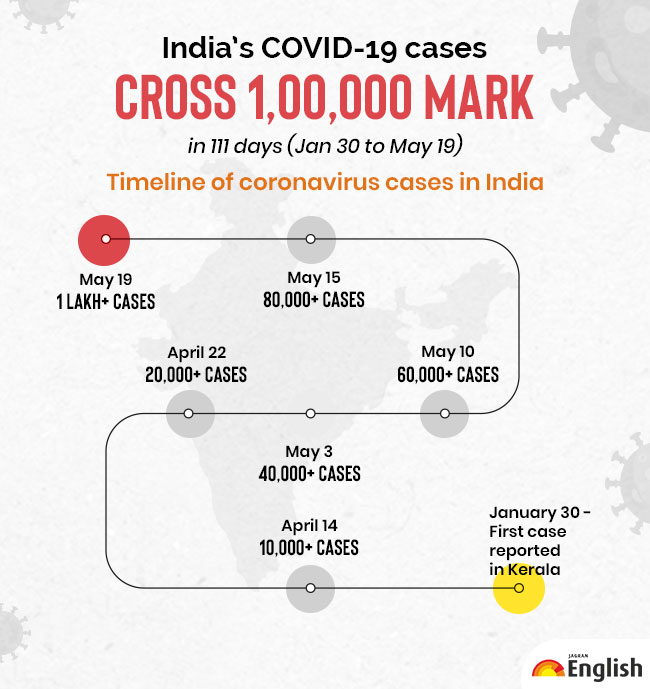 Maharashtra is the worst affected state with 35,058 cases 1,249 fatalities. Gujarat and Tamil Nadu has reported over 11,000 cases with 694 and 81 deaths. More than 10,000 cases have been recorded in Delhi. Cases in Rajasthan has also crossed 5,000-mark with 138 deaths.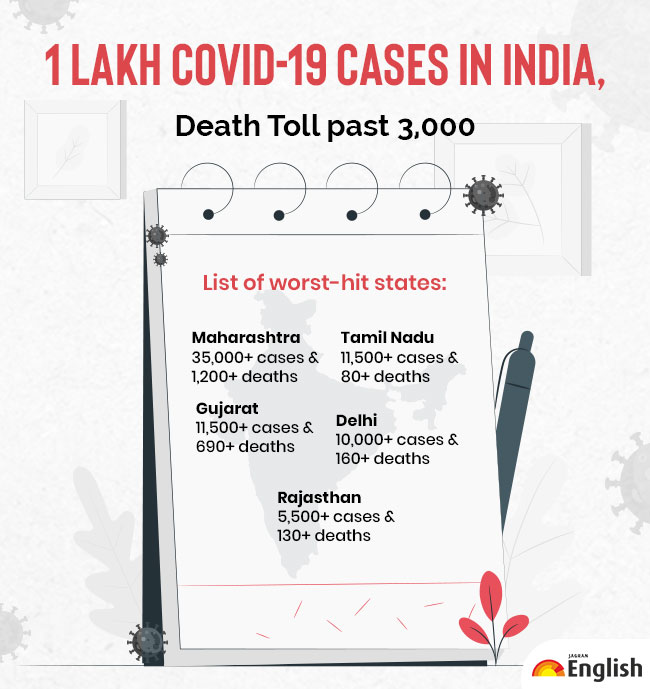 According to the Health Ministry, India is faring much better than other countries. Recently the Union Health Minister had stated that mortality rate in India was 3.2 per cent as compared to 7-7.5 per cent in the world.
Posted By: James Kuanal