Lockdown 4.0 News | From allowing inter-district travel to resumption of economic activities: What states are expecting post May 17
Updated: Sun, 17 May 2020 04:03 PM IST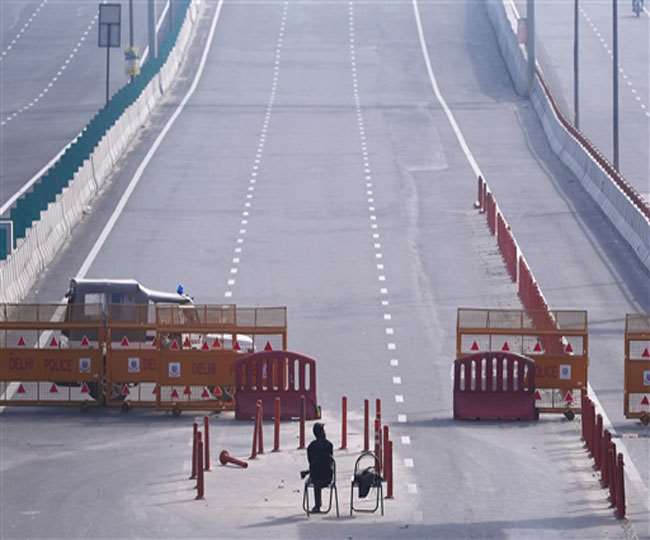 New Delhi | Jagran News Desk: Prime Minister Narendra Modi on Tuesday confirmed that the nationwide lockdown will continue post May 17 amid the spike in the coronavirus cases. He, however, said that the fourth phase of lockdown will be 'completely different', adding that the government will ease out the curbs.
"Lockdown 4 will not be the same. It will be different from before with new rules," PM Modi had said in his address.
As per a PTI report, the Centre will provide lots of relaxations and flexibility in lockdown 4.0 with complete reopening of the green zones while there will be very less restrictions in orange zones. The report said that strict restrictions will continue only in the containment areas of red zones.
The report further said that the full-fledged opening of train services and domestic airlines is unlikely to take place but they will be allowed to operate partially from next week.
"Schools, colleges, malls and cinema halls will not be allowed to open anywhere in the country but salons, barber shops and optical shops may be allowed in red zones, barring COVID-19 containment areas," PTI quoted an official as saying.
Also Read | Lockdown 4.0: MHA guidelines expected soon, here's what relaxations may be allowed in 'new rules'
As the central government mulls on extending lockdown, here's what the states have suggested:
Maharashtra:
Maharashtra, which is the worst-hit state in India, has suggested that strict lockdown measures to continue in Mumbai Metropolitan Region (MMR), Pune and other red zones till May 31 and complete stop of inter-state and inter-district transport of any kind. "In the rest of the state, the guidelines of the Centre will be implemented when they are announced before the lockdown-3 ends on May 17," a state official said, as quoted by PTI.
Gujarat:
Gujarat has been one of the worst affected states in India. The state, however, wants resumption of economic activities in major urban centers. Deputy Chief Minister state's economic condition will deteriorate if this situation persists because of the lockdown and thus some economic activities should be allowed.
Also Read | PM Modi announces 'aatma-nirbhar Bharat' economic package of Rs 20 lakh crore, says 'Lockdown 4.0' will be different
Delhi:
The Delhi government in its proposal to the Centre suggested opening of markets, shopping complexes and operation of buses and metro services with strict social distancing norms. It has also mooted construction activities in the national capital and that movement of labourers within Delhi be allowed.
Kerala:
Kerala sought industrial and commercial activities to be allowed in rural and urban areas except in containment zones, opening of domestic air service, intra-state passenger trains and metro rail services, though it was not keen for inter-state railway services at present.
The state has also suggested intra-district bus service with limited number of passengers and strict health protocols, including social distancing.
However, many states are not in favour of lifting the lockdown. As per the PTI report, Punjab, West Bengal, Assam and Telangana want the lockdown to continue. However, they want the powers to decide the zoning of districts -- green, orange and red -- as per the coronavirus situation there.
"This request of the state governments may be accepted so that they can restrict or allow movement of people or economic activities in a particular place depending on the ground situation," an official told PTI.
Apart from them, Tamil Nadu, Bihar and Karnataka have suggested that they are not in a favour of complete resumption of train and air services but have asked the Centre to ease out the restrictions.
The nationwide lockdown will end on Sunday. The central government is expected to release details on the new set of rule and regulations of the next phase of lockdown before May 18.
(With PTI inputs)
Posted By: Aalok Sensharma