Free COVID-19 testing only for poor, Ayushman Bharat beneficiaries: SC modifies April 8 'free testing' order
The SC order order came after several private labs said that they "do not have the wherewithal" to do this costly test free of cost.
Updated: Mon, 13 Apr 2020 07:13 PM IST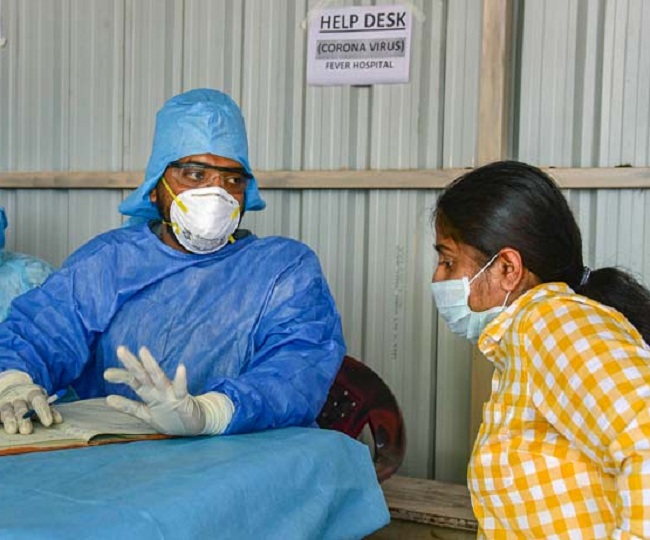 New Delhi | Jagran News Desk: The Supreme Court on Monday clarified that the free testing for coronavirus would be available for people belonging to economically weaker sections of society (EWS) and those covered under the Ayushman Bharat scheme.
Modifying its April 8 order in which it directed free COVID-19 testing by all government and private labs in the country, the Bench of Justices Ashok Bhushan and Ravindra S Bhat said: "Free testing for COVID-19 shall be available to persons eligible under Ayushman Bharat Pradhan Mantri Jan Aarogya Yojana as already implemented by the Government of India, and any other category of economically weaker sections of the society as notified by the Government for free testing for COVID-19, hereinafter."
The order further directed the Centre that it could decide whether "any other categories of the weaker sections", like workers belonging to low income groups in the informal sectors or beneficiaries of Direct Benefit Transfer and others should be eligible.
The modification in the top court's order came after several private labs said that they "do not have the wherewithal" to do this costly test free of cost.
On April 8, the Supreme Court had directed that COVID-19 tests in approved government labs or private laboratories should be conducted free of cost and the Centre should immediately issue directions in this regard.
The top court had said the private hospitals including laboratories have an important role to play in containing the scale of the pandemic by extending philanthropic services in the hour of national crisis.
The Supreem Court had issued directions on a PIL filed by advocate Shashank Deo Sudhi seeking a direction to the Centre and authorities to provide free of cost testing facility for COVID-19 to all citizens in the country.
The petition has questioned the March 17 advisory of the Indian Council of Medical Research, which capped Rs 4,500 for testing of Covid-19 in private hospitals or labs, including screening and confirmatory tests.
"We find prima facie substance in the submission of petitioner that at this time of national calamity permitting private labs to charge Rs 4,500 for screening and confirmation test of COVID-19 may not be within means of a large part of population of this country and no person be deprived to undergo the COVID-19 test due to non-payment of capped amount of Rs 4,500," the bench had said in its order.
Posted By: Abhinav Gupta