Four shortlisted astronauts will go to Russia at end of January for 'Gaganyaan' training: ISRO chief
K Sivan also added that work on Chandrayaan-3 has began and it is going at full speed. [Pic credit: ANI]
Updated: Wed, 22 Jan 2020 01:14 PM IST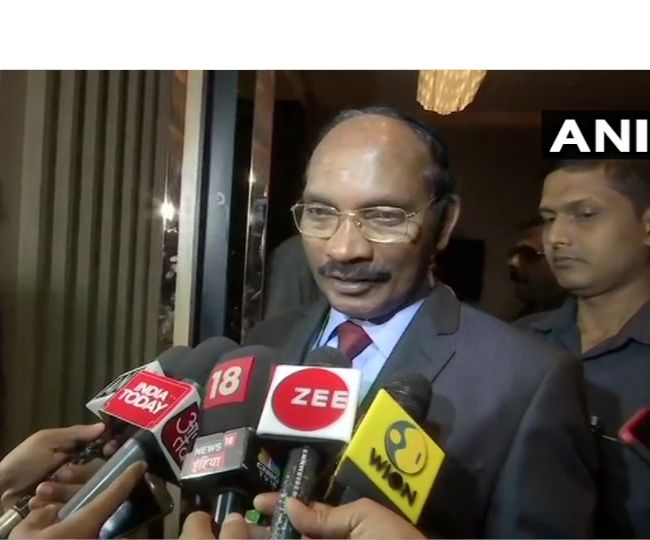 New Delhi | Jagran News Desk: Indian Space Reasearch Organisation (ISRO) chief K Sivan on Wednesday said that four astronauts have been shortlisted and they will go to Russia for training by the end of this month for the mission Gaganyaan--India's first manned mission to space. In 1984, Rakesh Sharma flew in a Russian module, but this time the Indian astronauts will fly in an Indian module from India.
Also Read: Rolls, pulav, juices and water| Astronauts of Mission Gaganyaan will have special food items and containers
K Sivan also added that work on Chandrayaan-3 has began and it is going at full speed. It will be launched in 2021.
When the ISRO chief was asked ''does ISRO look at manned mission to the Moon?', he replied,"definitely someday but not immediately
A crewed orbital spacecraft, Ganganyaan is intended to be the formative spacecraft of Indian Human Spaceflight Program. The craft is designed to carry three person. In its maiden voyage to space, ISRO's autonomous 3.7 tonne capsule will orbit the earth at 400 kilometer altitude for a period of seven days.
The space capsule will support life and environmental control systems. It will be equipped with emergency mission abort, emergency escape that can be done at the first stage or second stage of the rocket burn. Gaganyaan will take place in 2022.
Chandrayaan 3, on the other hand, is planned third lunar mission by the Indian space agency. It will the repeat mission of Chandryaan 2 that failed to soft land on the south polar region of the moon in September last year. If the mission would have been a success, India would have become the first country to make a soft landing in the region.
Chandrayaan 3 will include a lander and rover by a detachable or propulsion module that will include engine and fuel for the historic journey. Meanwhile, orbiter is already operation in the lunar orbit. The lunar mission would cost around Rs 600 crore.
Posted By: James Kuanal