By Nikhil
Mon, 23 Jan 2023 03:58 PM IST
Minute Read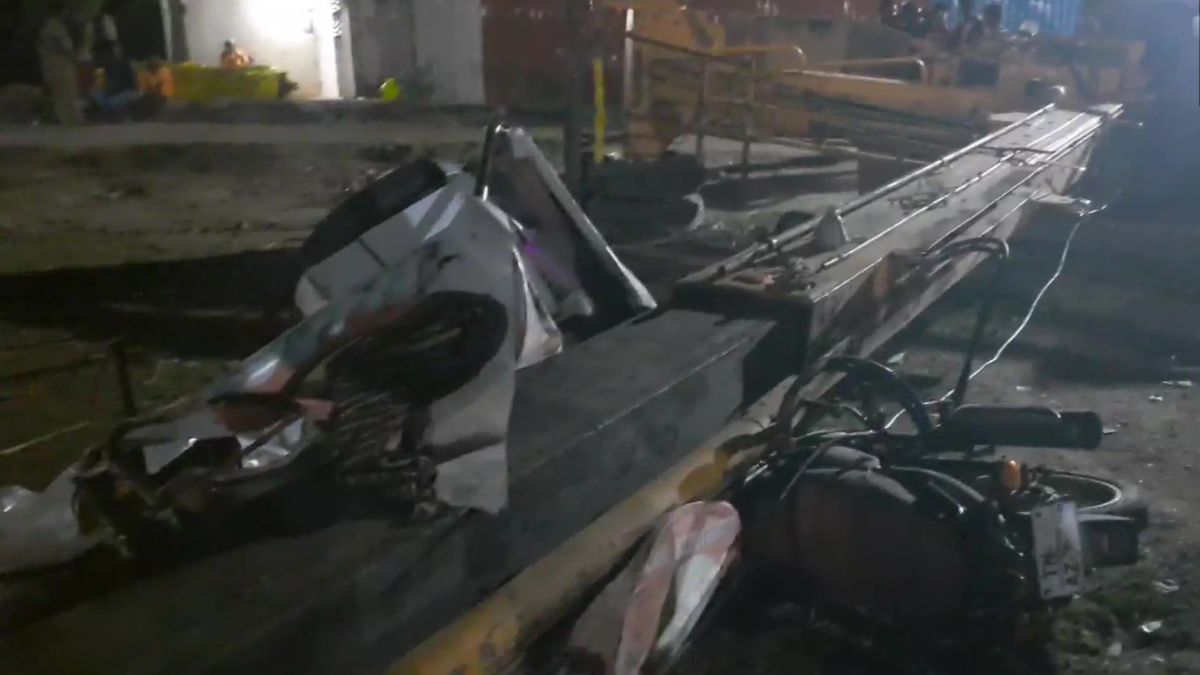 FOUR people lost their lives following the collapsing of a crane in Arakkom, in Ranipet district of Tamil Nadu, police informed on Monday. At least six people have been reported to be injured in the accident.
Devotees were using the crane to move in circles around the temple, as part of a ritual, when the crane overturned. There were devotees around the crane who were accepting flower garlands from those who had gathered at the temple to fulfill a vow.
Also Watch:
"The crane collapsed all of a sudden and three people died. Seven persons who were injured were rushed to the government hospital for treatment. And of them, one man succumbed on Monday morning," a senior police official said, as quoted by news agency PTI.
Crane collapses at Temple Festival in Tamil Nadu, India, killing at least four people and injuring 10 others.pic.twitter.com/8wuhC3ucST

— Dredre babb (@DredreBabb) January 23, 2023
S Bhoopalan, B Jothibabu, K Muthukumar, and Chinnasamy were those who died due to the fatal incident. Jothibabu was only a 17-year old teenager, while Chinnasamy was 60 years old.
Mayilerum Thiruvizha is an annual ritual held following Pongal, a harvesting festival, at the Droupadiamman and Mandiamman Temples in Kezhaveethi, Nemelli, and Arakkonam.
A video of the incident is doing the rounds on social media. Several people could be seen screaming and running to and fro in the video, as the crane overturned. Some of the bystanders, after overcoming their shock, ran to assist the injured and then took them to the hospital with the police's help. The crane operator has been arrested in connection with the accident by the Nemelli police.
(With agency inputs)