Farmers' Protest: PM Modi defends farm acts, attacks Oppn for misleading farmers | As it happened
Farmers' Protest: The farmers have threatened to block several entry points to Delhi and have rejected Home Minister Amit Shah's "conditional" offer for talks.
Updated: Mon, 30 Nov 2020 05:36 PM IST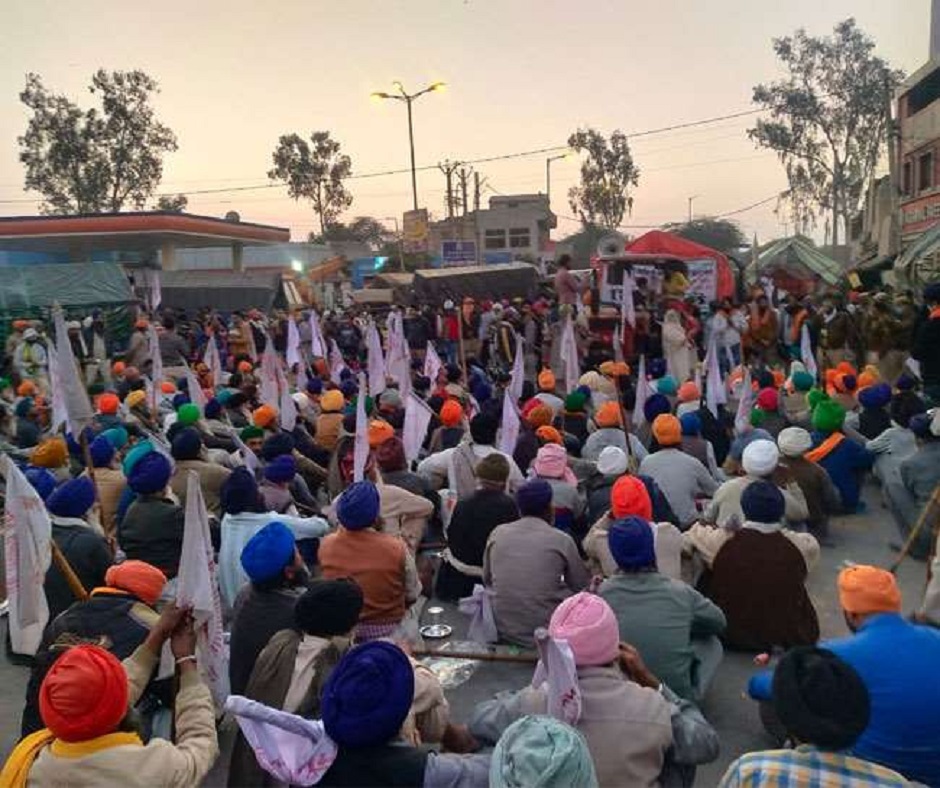 New Delhi | Jagran News Desk: Prime Minister Narendra Modi today reached out to farmers protesting against the Centre's new farm acts, saying the laws will bring new options and opportunities for them and provide legal protection to them. He also said that while everyone can raise questions in a democracy but there is a new trend in which some people are spreading misinformation and canards against the decisions taken by the government.
Meanwhile, Home Minister Amit Shah today met Union Agricultural Minister Narendra Singh Tomar at his residence and discussed the situation. According to media reports, Shah will likely meet the protesting farmers on Tuesday and would trying to assure them that the Centre is committed to their welfare.
Here are the highlights of the day:
17:10 pm: Our senior leaders have invited farmers for talks and are willing to address genuine issues. Talks are always held without preconditions or preconceived notions. I firmly hope that all their genuine demands will be considered and issues will be resolved, says Union Minister Hardeep Singh Puri.
16:34 pm: Farm acts will provide farmers 'legal protection', Oppn spreading lies: PM Modi amid protests
16:06 pm: The new agricultural laws have been brought in for benefit of the farmers. We will see and experience benefits of these new laws in the coming days: PM Modi
16:05 pm: There's new trend now, earlier decisions of govt were opposed, now rumours have become basis for opposition. Propaganda is spread that although decision is right, it can lead to other consequences, about things that haven't happened or will never happen. Same is with farm laws: PM Modi
16:00 pm: The promise of giving 1.5 times more MSP to farmers as per Swaminathan Commission was fulfilled. This promise was not only fulfilled on paper, but has reached the bank account of the farmers: PM Modi
15:55 pm: Farmers are being empowered by giving them options for a bigger market. Reforms are being done in the interest of farmers, which will give them more options. Shouldn't a farmer get freedom to sell his produce directly to those who give them better prices and facilities: PM Modi
15:50 pm: Earlier, loan waiver packages used to be announced but the benefits of such schemes never used to reach the farmers: PM Modi
15:45 pm: New agricultural reforms have given farmers new options and legal protection: PM Modi
15:15 pm: Farmer Protests: BJP's Amit Malviya says 'khalistanis and moaists' have stepped in to oppose
15:14 pm: According to a report by India Today, Home Minister Amit Shah will likely to meet the farmers tomorrow.
15:13 pm:
#WATCH | Tamil Nadu: Farmers' union in Tiruchirapalli stage protest against new farm laws by flinging paper planes with their demands written on it.

"We tried to go to Delhi but police stopped us. Centre must take back the new farm laws," says a farmer. pic.twitter.com/AW1MvZCkKG

— ANI (@ANI) November 30, 2020
14:18 pm: We have deployed force depending on the situation. We are focusing on overviewing the law and order so the situation remains under control, says Special Commissioner of Police RS Krishnia
14:18 pm: I would like to request everyone to remember and follow COVID19 appropriate behaviour like wearing masks and following social distancing. These are important for health: Union Health Minister Dr Harsh Vardhan on farmers' protest.
14:17 pm: The central govt wants to talk to farmers to dispel the fear of issues in the procurement mechanism. So I believe that dialogue should take place. The protests are happening on account of misconceptions, says Bihar CM Nitish Kumar.
14:14 pm: The Haryana Khaps have decided to join the farmers' Delhi Chalo movement to support their protest against the three farm acts. Haryana's Dadri constituency Sombir Sangwan, who also heads the 'Sangwan Khap', said that the decision was taken on Sunday in a meeting of the chiefs of 30 Khaps' in Rohtak.
14:11 pm: The Delhi Police has informed that it has deployed its maximum force at borders in wake of the farmers' protest. The police informed that 32 companies of security personnel have been deployed at the Delhi-Singhu border.
14:08 pm: Rahul Gandhi on Monday once again attacked the Centre over the farmers' protest, saying the protesters are fighting against the "black" farm acts and blamed PM Modi for the present situation in the country.
13:23 pm: PM Modi hails agricultural acts, says 'farmers have got new opportunities'
13:08 pm: DCP South-West, Ingit Pratap Singh says, "We haven't received any inputs on farmers coming here. We are taking precautionary measures and preparing for the same at both Singhu and Tikri border."
13:07 pm: Union Agriculture Minister Narendra Singh Tomar leaves Home Minister Amit Shah's residence after a meeting.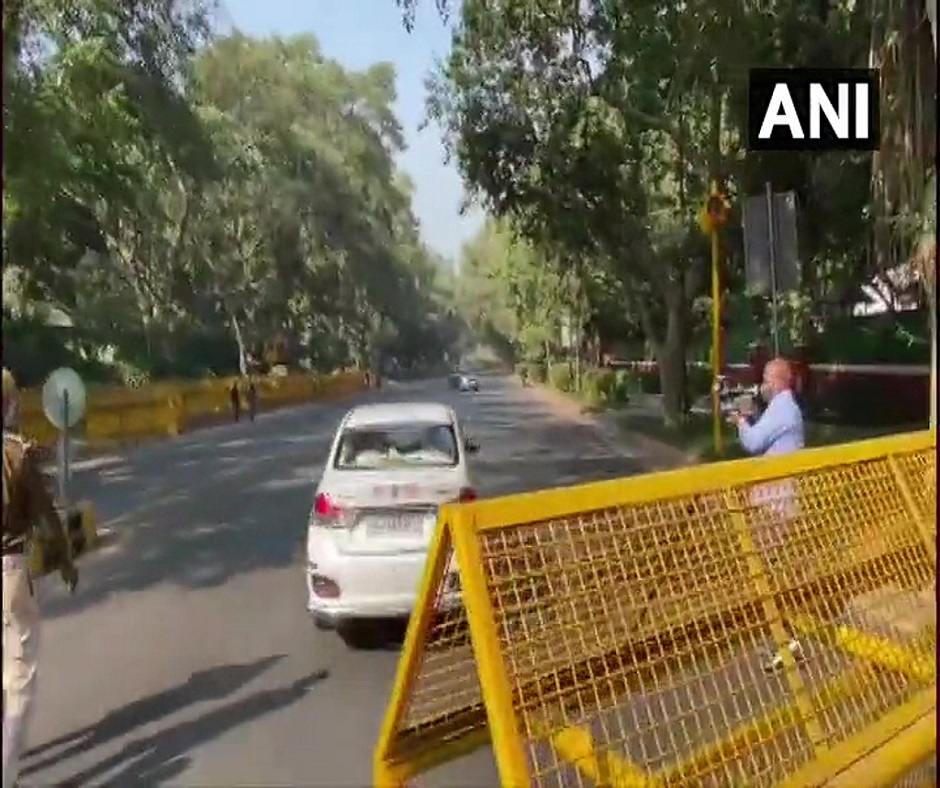 12:25 pm: Farmers protesting at Tikri border offer prayers and distribute 'prasad' among each other and security personnel on the occasion of Guru Nanak Jayanti.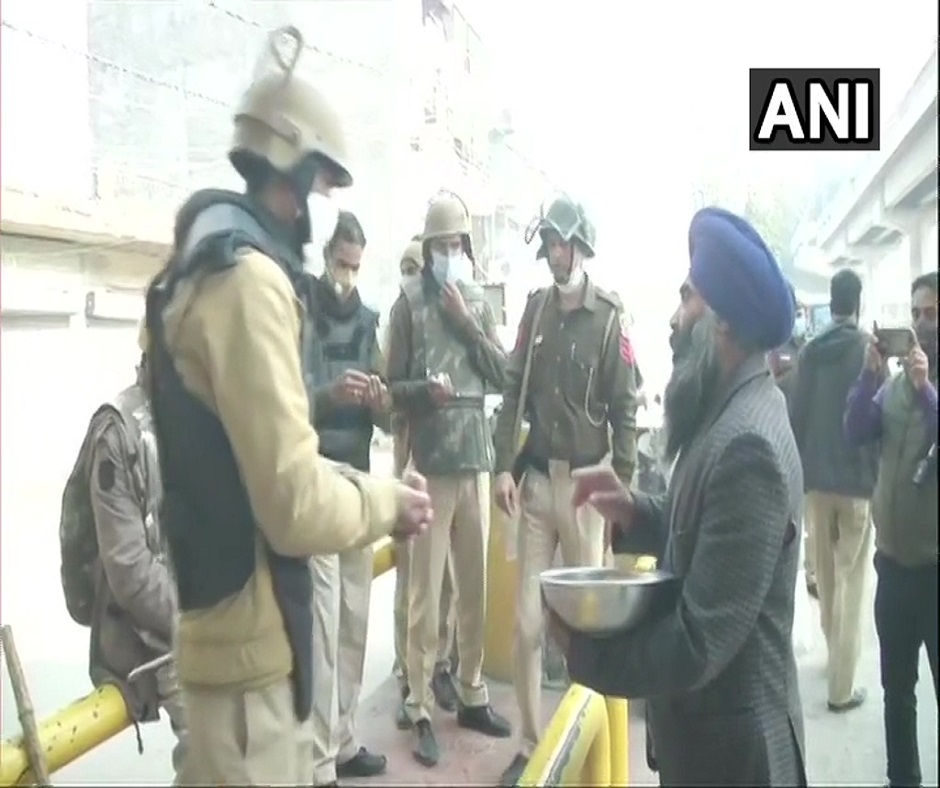 11:50 am: Shiv Sena leader Sanjay Raut has once again attacked the Centre, saying "you are using so much force on the farmers, you are using tear gas, you are doing lathicharge, you are standing with guns. If you would have used this force at the border then Chinese would have not entered Ladakh".
11:47 am: The Delhi Traffic Police has informed that traffic has been diverted from Mukarba Chowk and GTK road and Singhu Border is still closed from both sides, asking commuters to take alternate route.
11:14 am:
#FarmersProtests | Farmers protesting against the farm laws offer prayers on the occasion of #GuruNanakJayanti, at Tikri border, Delhi

📹: ANI

For more updates, follow: https://t.co/YYKDUNjBLQ pic.twitter.com/dxWJrdATT9

— Jagran English (@JagranEnglish) November 30, 2020
11:13 am: Meanwhile, medical check-up camps have been setup at Delhi-Singhu border for the farmers by the administration. "We should conduct COVID-19 test here. If there's any possibility of a super spreader, the disease might spread to other people which will be disastrous," says a doctor.
11:01 am: Union Minister Prakash Javadekar, meanwhile, has said that farmers are misunderstanding the farm laws and the government will not remove the minimum support price (MSP). "Farmers in Punjab sold more than last year in the paddy market and more on MSP," he said, as reported by News18.
10:58 am: Protesting farmers who have gathered at Singhu border offer prayers on the occasion of Guru Nanak Jayanti.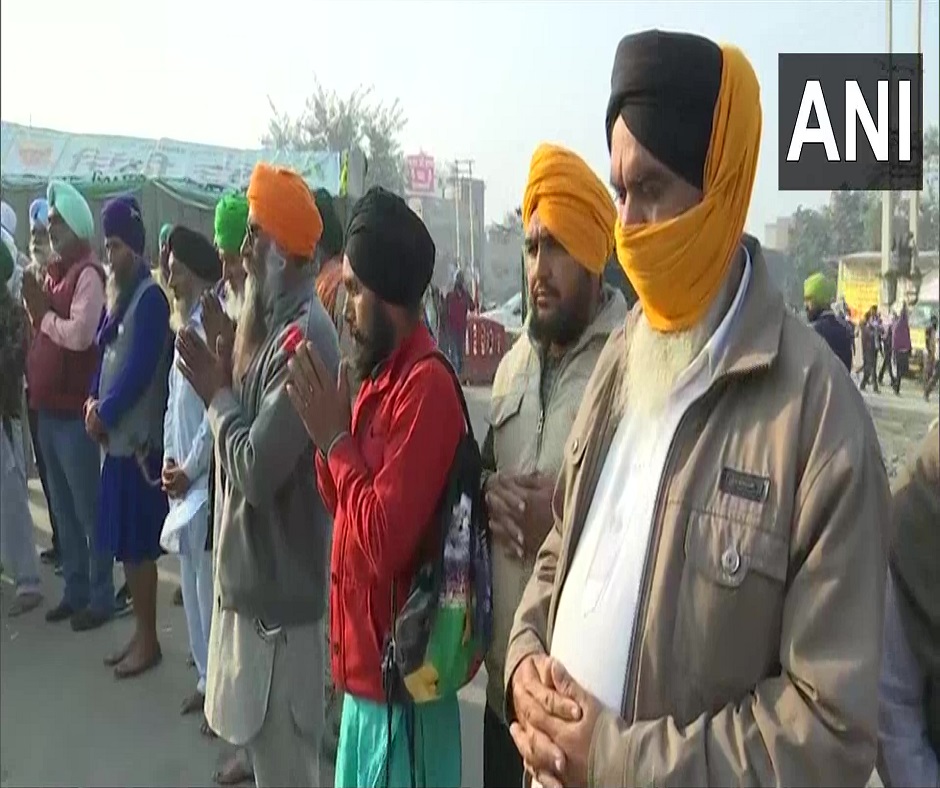 10:10 am: "Mitron, Modi-Shah promised that Centre would double farmer income by 2022. At current rates that won't happen till at least 2028. Meanwhile, in Didi's Bengal farmer income has already tripled in 9 years. Facts. Not faff," says TMC's Derek O'Brien.
10:09 am: Amid the intensifying protest, Home Minister Amit Shah on Sunday night reportedly held a meeting with Agriculture Minister Narendra Singh Tomar and discussed the situation.
9:29 am:
#FarmersProtests | Security tightened & barricading being done at Ghazipur-Ghaziabad (Delhi-UP) border where farmers have gathered in protest against Farm laws

📸: ANI

For more updates, follow: https://t.co/YYKDUNBdaq pic.twitter.com/1CKTFUT9xw

— Jagran English (@JagranEnglish) November 30, 2020
9:01 am: Tikri, Singhu borders are closed for any traffic movement: Delhi Traffic Police
9:00 am: Farmers continue their protest at Ghazipur-Ghaziabad border.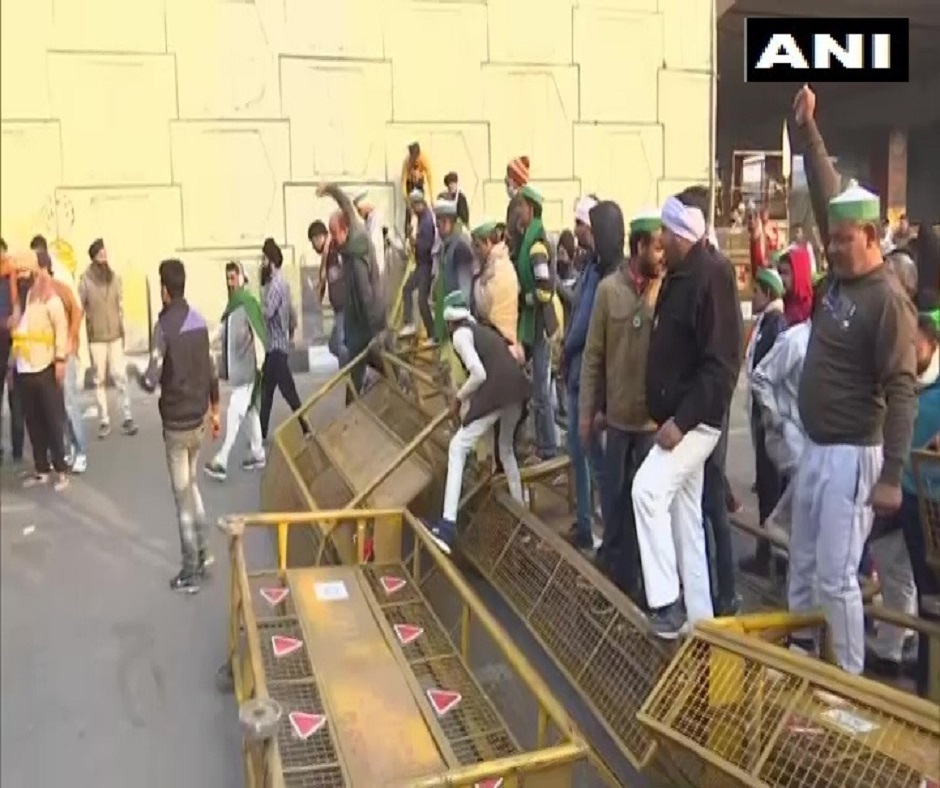 8:43 am: Situation is peaceful and under control. We are in contact with them (farmers). Our objective is to maintain law and order. We have deployed enough force, say officials at Delhi-Singhu border.
8:40 am: Farmers at Delhi-Singhu border.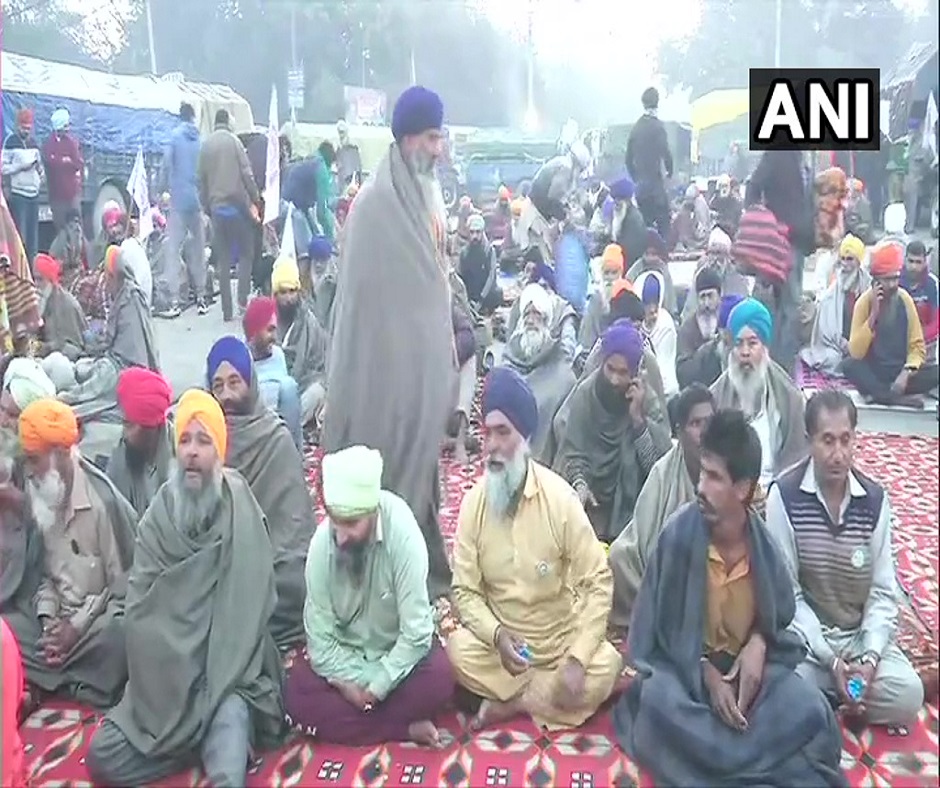 8:35 am: 'Condition imposed is an insult': Farmers reject Centre's offer for early talks; Haryana khaps extend support to agitation
8:30 am: The farmers have also rejected the Centre's offer for talks and have called it "an insult" to them, saying they will hold protest at Jantar Mantar and Parliament.
8:25 am: The farmers' protest along the borders of Delhi will likely intensify today as the protesters have threatened to block five entry points to the national capital.
Posted By: Aalok Sensharma