Farmers' Protest: Agitators to observe Jan 30 as 'Sadbhavna Diwas'; Anna Hazare calls off indefinite fast | As it happened
LIVE Farmers' Protest Updates: Farmers protesting against the three agri-marketing legislations will observe 'Sadbhavna Diwas' on January 30 -- the day that marks the death anniversary of Mahatma Gandhi.
Updated: Fri, 29 Jan 2021 10:39 PM IST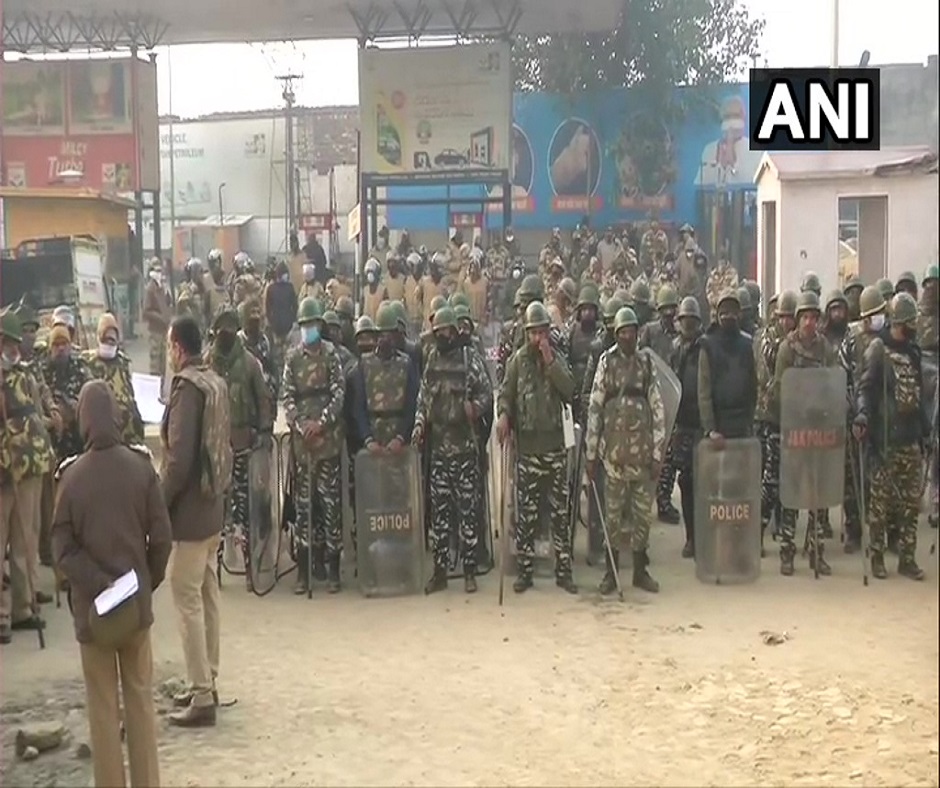 New Delhi | Jagran News Desk: Farmers protesting against the three agri-marketing legislations will observe 'Sadbhavna Diwas' on January 30 -- the day that marks the death anniversary of Mahatma Gandhi. The union leaders said will hold a fast from 9 am to 5 pm on the occasion, and called on countrymen to join them.
Meanwhile, Social activist Anna Hazare on Friday called off his planned hunger strike over the farm laws. Hazare took the decision after the Minister of State for Agriculture and Leader of the Opposition in the Maharashtra Legislative Assembly, Devendra Fadnavis, visited him at his hometown in Ralegan Siddhi in Ahmednagar district.
Here are the highlights from farmers' protest:
21:30: Farmers protesting against the agri laws will observe January 30 as 'Sadbhavna Diwas'. A Kisan Ekta Morcha leader appealed people to join them in observing fast on January 30.
20:30: Social activist Anna Hazare on Friday called off his planned hunger strike over the three agri-marketing legislations
17:37 pm: Modi ji and Yogi ji and all others must listen carefully, farmers will not go back from this movement, humiliated and defamed, says Swaraj Party Yogendra Yadav.
17:14 pm: Govt must talk to farmers and arrive at a solution. The only solution is to repeal laws and put them in a wastebasket. Govt must not think farmers will go home. My concern is that this situation will spread. But, we don't need that, we need a solution, says Rahul Gandhi
14:36 pm: Based on a complaint FIR registered against Congress MP Shashi Tharoor and others. Complaint stated that in the light of farmers' agitation, they had posted tweets that create disharmony between 2 communities. FIR registered u/s 153A (1B) and 505 (2). Investigation to be done, says ASP Bhopal.
13:53 pm:
#WATCH: Scuffle breaks out at Singhu border where farmers are protesting against #FarmLaws.

Group of people claiming to be locals have been protesting at the site demanding that the area be vacated. pic.twitter.com/XWBu9RlwLP

— ANI (@ANI) January 29, 2021
13:03 pm: Police personnel are not allowing movement of water tankers, we are being told that they have been ordered by higher authorities to do so. There is no direction from any authority, it is BJP's order. We will not let anyone die of hunger and thirst, says Delhi Minister Satyendar Jain.
13:02 pm: Farm laws should be repealed. We protested against the President's Address and raised slogans in support of farmers. We were not allowed inside the Central Hall, so we raised slogans at its gate. Farmers are being called traitors. So, we boycotted the Address, says AAP MP Sanjay Singh.
12:15 pm: The government has deployed Rapid Action Force (RAF) at the Ghazipur border amid farmers' warning to intensify stir.
12:14 pm: Delhi Deputy Chief Minister Manish Sisodia today visited the Ghazipur border and said that he is inspecting the arrangements made by the authorities there.
12:00 pm:
Delhi Minister Satyendar Jain & AAP MLA Raghav Chadha arrive at Singhu border where farmers are protesting against farm laws.

"We're here to inspect arrangement of water & toilets done by us. Police stopped movement of water tankers so that they can't reach here" says S. Jain pic.twitter.com/uliCUFJURv

— ANI (@ANI) January 29, 2021
11:05 am: Also Read -- Khalistani supporters, Pakistan's ISI hijacked farmers' tractor rally on January 26: Report
10:18 am: There must be some pressure on admn but farmers don't want to vacate the spot. Issue must be raised in Parliament. If government goes on backfoot, it won't show they're weak, it'll take forward their leadership. PM must speak on this. He needs to gain their trust, says RLD's Jayant Chaudhary
9:57 am: Bharatiya Kisan Union Rakesh Tikait said that the farmers will not vacant the Ghazipur border.
"We will talk to the government of India about our issues. I urge the people to remain peaceful," he said today.
9:56 am: Delhi Police today arrested an accused who snatched wireless set from Constable Sonu on January 26 during farmers' protest in Nangloi. The set has been recovered from accused. He was previously involved in three different cases registered in 2019 in different police stations of Delhi, reports ANI.
9:55 am: Several Khalistani Twitter accounts are on the radar of Delhi Police. Such accounts are being identified and a dump of their content is being taken. Several inciteful tweets were posted by these accounts. More details are being found out, ANI quoted Delhi Police sources as saying.
9:43 am: Just In: Rashtriya Lok Dal (RLD) leader Jayant Chaudhary arrives at Ghazipur border.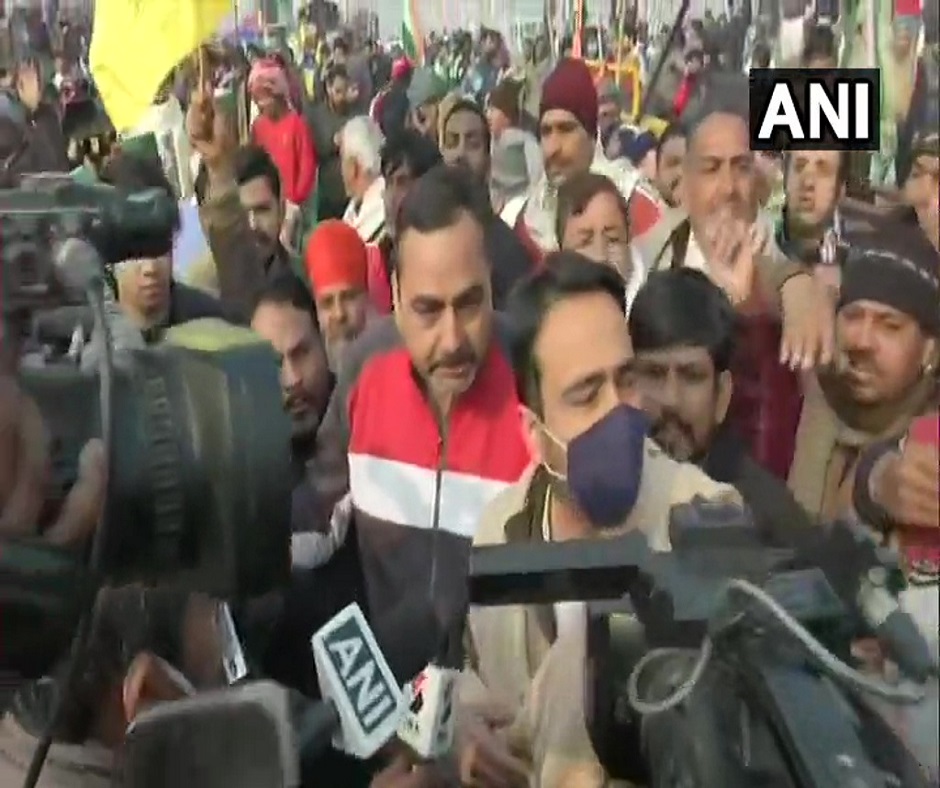 9:38 am: According to media reports, farmers have called a "Mahapanchayat" today to discuss their strategy. The "Mahapanchayat" will likely be held in Uttar Pradesh's Muzaffarnagar today at 11 am.
9:26 am: Security personnel at Delhi-Singhu border.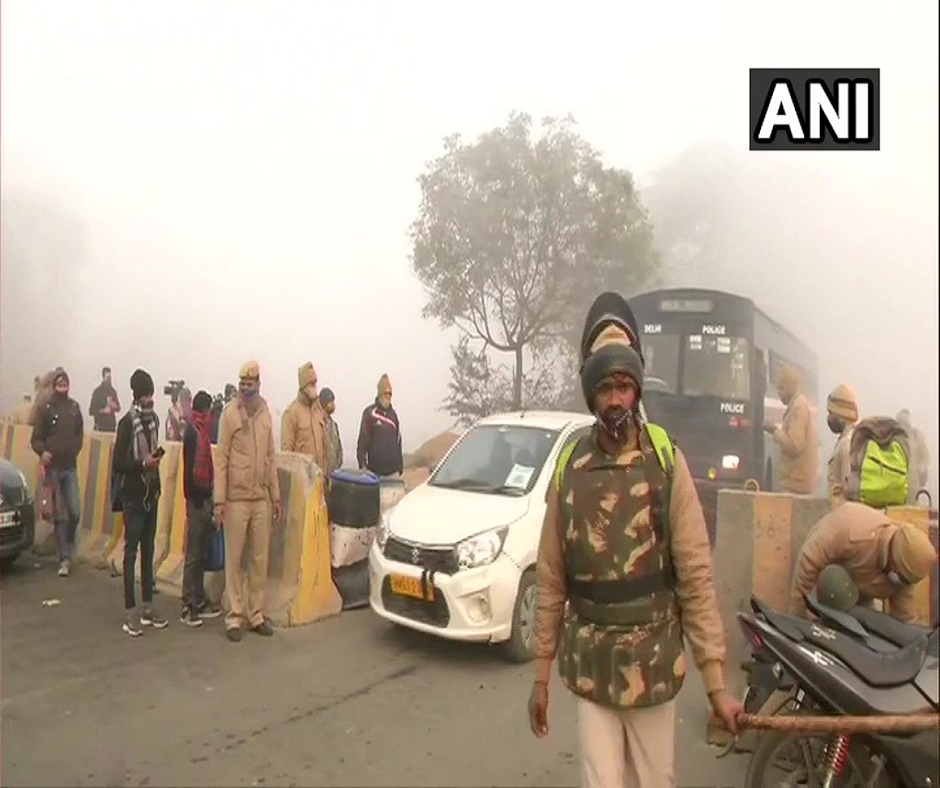 8:41 am: Also Read -- 'Won't surrender, ready to face bullets': Farmers as UP govt orders officials to clear protest sites
8:29 am: Heavy security deployment continues at Tikri border.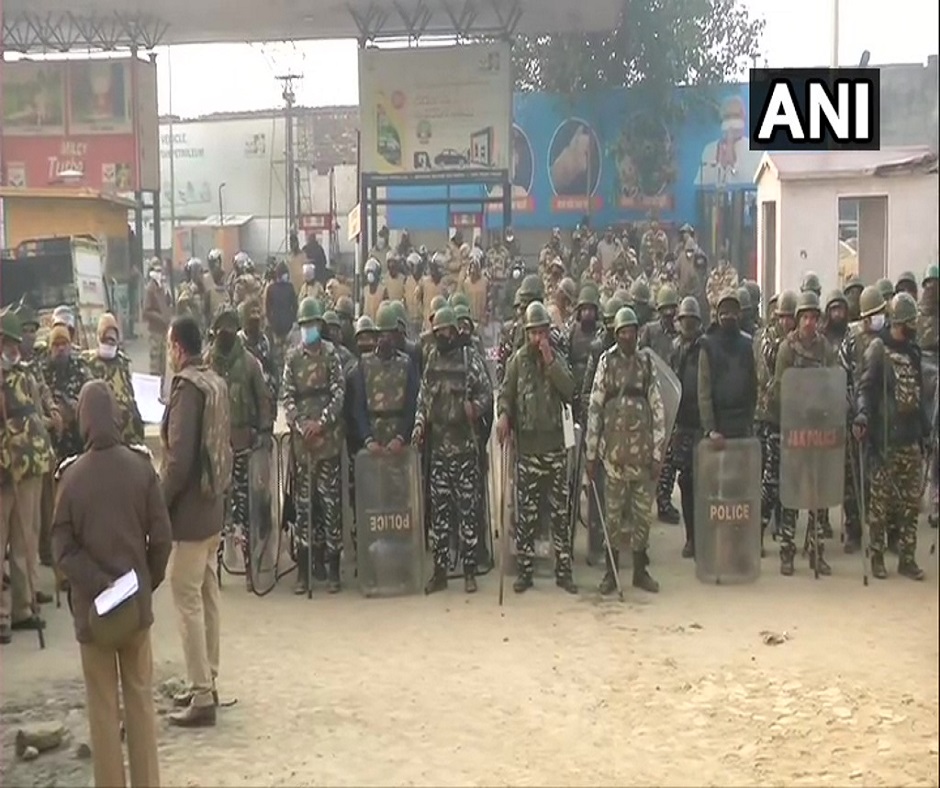 8:07 am: Farmers from various villages of Haryana are moving towards Ghazipur border. They will return only after the farm laws are revoked, says Bharatiya Kisan Union leader Naresh Tikait.
8:00 am: Also Read -- Intense face-off at UP Gate as farmers refuse to budge despite UP Govt's ultimatum, Delhi Police probes conspiracy angle
7:55 am: Meanwhile, the Delhi Traffi Police said that Ghazipur border is closed for commuters, adding that traffic has been diverted from NH 24, NH 9, Road no 56, 57 A, Kondli, Paper market, Telco T point, EDM Mall, Akshardham and Nizammudin Khatta.
"Singhu, Auchandi, Mangesh, Saboli, Piau Maniyari borders closed. Lampur, Safiabad, Singhu school and Palla toll tax borders opened. Traffic diverted from NH44 near DSIDC Narela. Avoid Outer Ring Road, GTK Road and NH 44," it added.
7:50 am: The farmers on Friday morning also raised the slogans like 'Jai Jawan, Jai Kisan' and 'Inquilab Zindabad' at Ghazipur border to warn the authorities.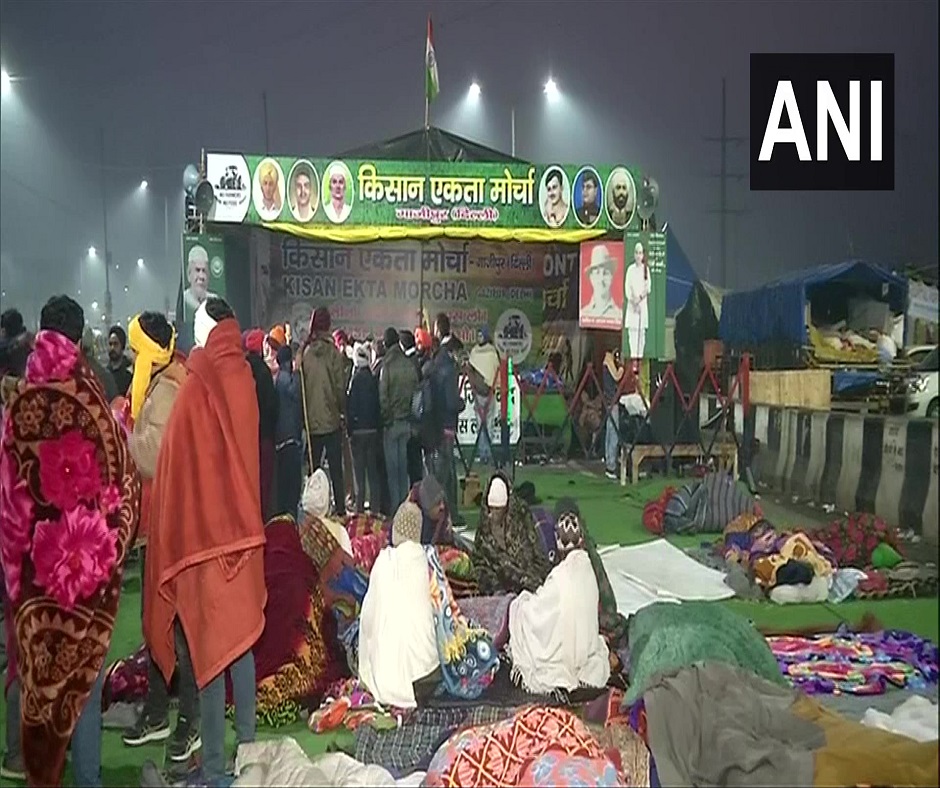 7:45 am: The farmers have refused to budge and have warned that they will intensify their agitation unless the Centre withdraws the three farm laws.
Posted By: Aalok Sensharma