Explained: What is Nisarga? Know how cyclones are named and its importance
Cyclone Nisarga comes a month after Amphan that had hit coastal areas of West bengal and Odisha killing nearly 100 people.
Updated: Wed, 03 Jun 2020 01:48 PM IST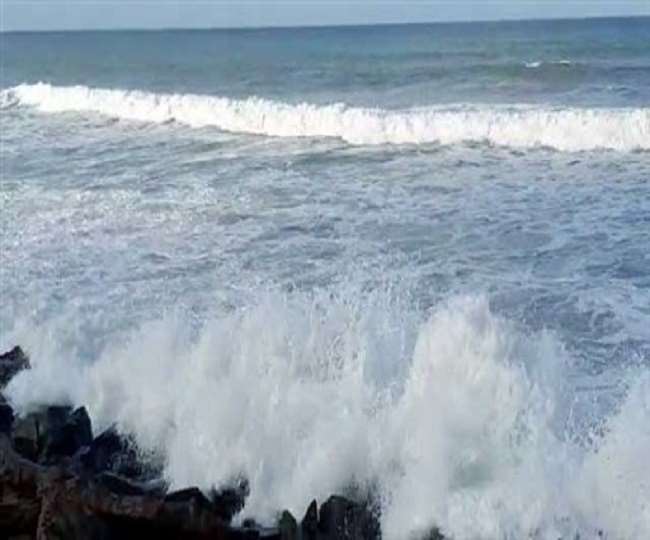 New Delhi | Jagran News Desk: Nisraga-- a cyclonic storm that was brewing in the Arabian Sea for last 48 hours made a landfall along the coast of Maharashtra on Wednesday. According to the IMD, Nisarga has intensified into a severe cyclonic storm, and expected to bring heavy rainfall along the coasts of Maharashtra and Gujarat till 4 pm. In view of the cyclone, at least 21 teams of NDRF have been deployed in the Gujarat and Maharashtra. Thousands of people have been evacuated from the coastal areas. Cyclone Nisarga comes a month after Amphan that had hit coastal areas of West Bengal and Odisha killing nearly 100 people.
What is a cyclone?
Cyclone refers to a low-pressure area with winds spiralling inwards. It is characterised with thunderstorms and heavy rainfall. They rotate anti-clockwise in the Northern Hemisphere and clockwise in Southern Hemisphere. Cyclones are often referred to as hurricanes and typhoons.
How are cyclones named?
The name of the first tropical storm of the year begins with letter A, followed by B and so on. In the Indian Ocean region, the naming of cyclones began in 2000 and formula was agreed in 2004. Eight countries across the region: India Maldives, Sri Lanka, Pakistan, Oman, Thailand, and Bangladesh contributes to a set of names. The list of countries was extended in 2018 with the addition of Qatar, Iran, Saudi Arabia, UAE and Yemen.
Also Read: Why is first cyclone of 2020 named Amphan? All you need to know
According to weather.com, the name Nisarga is suggested by Bangladesh.
It will be the first to be used from a new list of names for cyclones for North Indian Ocean cyclones released in 2020.
The last cyclone Amphan was suggested by Thailand, The name was proposed in September 2004 for storms over north Indian ocean.
Cyclones around the world are named by RSMCs (Regional Specialised Meteorological Centres) and TCWCs (Tropical Cyclone Warning Centres). There are a total of six RSMCs and five TCWCs, including IMD.
IMD is assigned the duty to name cyclones that develop over north Indian ocean, including Arabian Sea and Bay of Bengal following standard procedure. It is also mandated to issue advisories in the region regarding the cyclonic storms.
Why do we name cyclones?
Tropical or subtropical cyclones are named to aid communication people and forecasters regarding warnings. The names helps reduce confusion in case of multiple storms over the same region. Besides this, adoption of names makes it easy to remember and keep records. It also helps disaster managers and the media. Naming cyclones helps the Meteorological department send warning, create awareness and increase preparedness.
Posted By: James Kuanal