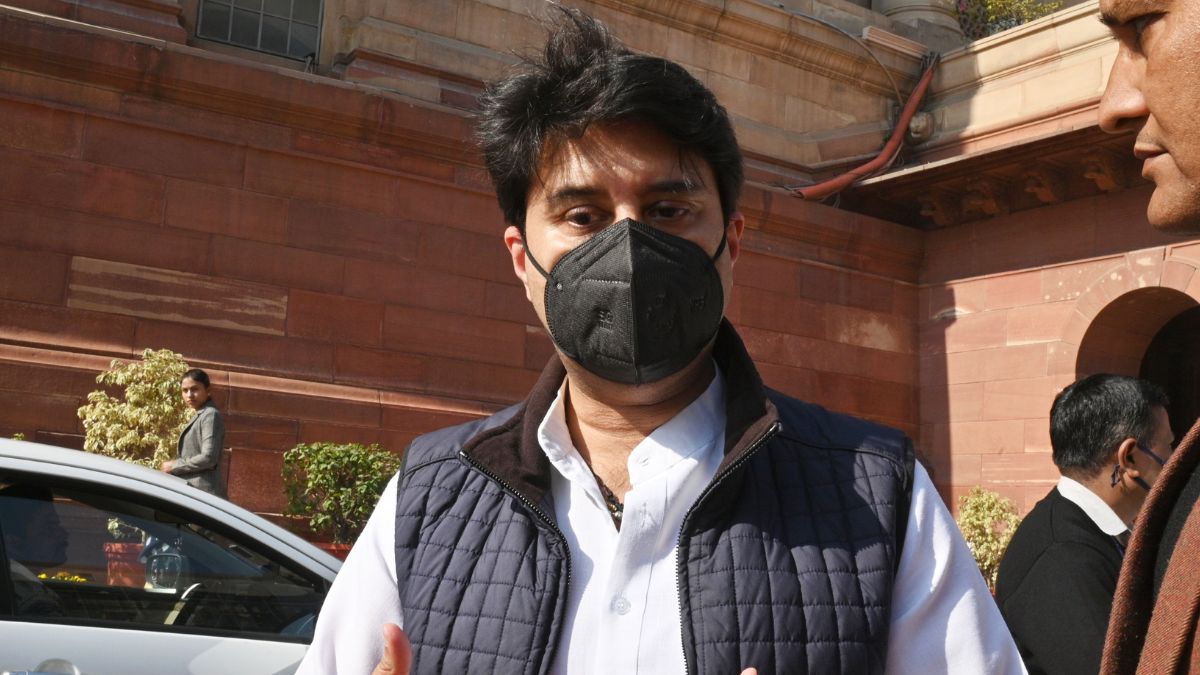 DAY AFTER an IndiGo flight was halted for two hours at the Chennai Airport after a passenger -- BJP MP Tejasvi Surya -- opened the emergency exit door of the plane, Union Aviation Minister Jyotiraditya Scindia on Wednesday said that it is more important to look at the facts rather than doing politics over the matter.
Scindia defended Surya and said that the door was opened by mistake and the BJP MP from Bangalore South even apologised for his mistake.
"When the incident happened, Tejasvi Surya ji himself reported that incident, based on which the full protocol was followed as DGCA itself has investigated and enunciated. The full protocol was followed and pressurisation was checked, all the other checks were in place and only then (did) the aircraft take off. I think he himself apologised," Scindia said.
"The person concerned, Tejasvi Surya himself reported to the crew and the pilot following which all the protocols were followed and only then was the aircraft allowed to take off," the minister added.
The aviation minister's comments came amid the opposition's derision and attacks on the Karnataka MP. Taking a dig at Surya, Congress said that he always behaves like a child adding that it is a punishable offence. The Congress also questioned if different laws were applicable to BJP and others.
"Opening the emergency door onboard is a punishable offence. Why did the aviation authorities attempt to hush up the incident. Tejasvi Surya had made a hurtful comment on illiteracy and stated that people do not have any knowledge in a derogatory remark. However, he is not able to speak on the row," Congress said in a tweet.
Randeep Singh Surjewala, the Karnataka in-charge of Congress quipped, "The BJP VIP brats! How dare the airline complain? Is it the norm for the BJP elite? Did it compromise passenger safety? Ohh you can't ask questions about BJP's entitled VIPs."
In a statement on Tuesday, IndiGo said a passenger travelling on flight 6E 7339 from Chennai to Tiruchirapalli on December 10, 2022, accidentally opened the emergency exit during the boarding process.
"The passenger immediately apologised for the action. As per SOPs (Standard Operating Procedures), the incident was logged and the aircraft underwent mandatory engineering checks, which led to a delay in the flight's departure," it had said.
A senior official at aviation regulator DGCA on Tuesday said the event was duly reported and that no safety was compromised, adding that it appears that by mistake, the right-hand emergency exit got opened by a passenger while the aircraft was on the ground.
"The crew took note and resultantly, all appropriate airworthiness action such as reinstalling of door, pressurization check etc were carried out before the release of the aircraft for departure. No safety was compromised," the official had said.
(With Agencies Inputs)