Economic package announcements for farmers | 25 lakh Kisan credit cards sanctioned, interest subvention on crop loans extended till May 31: FM
Updated: Thu, 14 May 2020 04:28 PM IST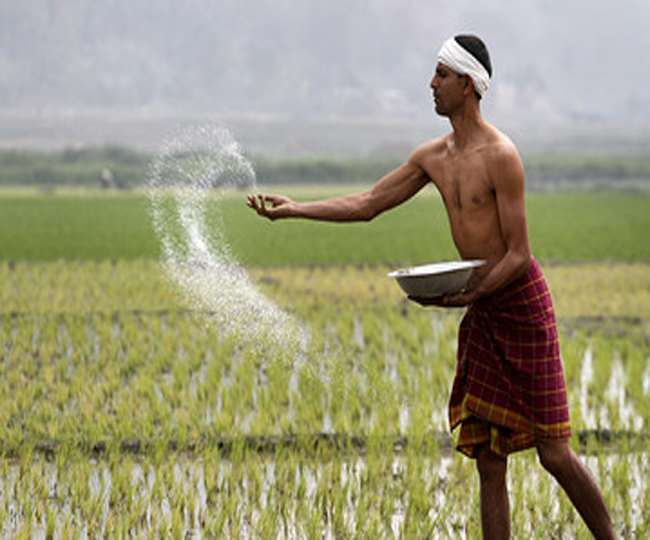 New Delhi | Jagran Business Desk: Finance Minister Nirmala Sitharaman on Thursday said the second tranche of the economic stimulus package of Rs 20 lakh crore would benefit migrant workers, street vendors, and small farmers. She said that 25 lakh new Kisan Credit Cards have been sanctioned with a loan limit of Rs 25,000 crore.
The Finance Minister said interest subvention and prompt repayment incentive on crop loans due from 1st March has been extended to 31st May.
Unveiling the second tranche of the economic package, she added that 3 crore farmers availed Rs 4.22 lakh crore loans on concessional rates and benefitted from three-month loan moratorium.
The Finance Minister also announced Rs 30,000 crores additional emergency working capital funding through NABARD that will support around three crore farmers, mostly small and marginal farmers.
Inadequate financial resources with small and marginal farmers.
RRBs and Rural Cooperative banks are main source for credit.
NABARD will extend additional refinance support of Rs 30,000 crore for crop loan requirement of Rural Co-op Banks and RRBs.
This is over and above Rs 90,000 crore to be provided by NABARD through normal refinance route during this year.
Front-loaded on-tap facility to 33 state co-operative banks, 351 district co-operative banks and 43 RRBs available on tap based on their lending.
To benefit around 3 crore farmers- most small and marginal farmers.
To meet post-harvest (Rabi) and current Kharif requirement in May/June.
Sitharaman further said that Rs 2 lakh crore concessional credit will be initiated to 2.5 crore farmers through Kisan Credit Cards which will enable farmers to gain access to institutional credit at concessional interest rates.
Special drive to be undertaken to provide concessional credit to PM-KISAN beneficiaries through credit cards.
Fishermen and Animal Husbandary Farmers will be also included in this drive.
It will enable such farmers to gain access to institutional credit at concessional interest rate.
2.5 crore will be covered and will benefit from credit flow of about Rs 2 lakh crore.
The Centre also said that liquidity support for farmers and rural economy has been provided for the last two months. "63 lakh loans of 86,000 crore have been approved in the agriculture area. NABARD has re-financed 29,500 crore only in march to rural banks only in march, support of 4,200 crore for rural infrastructure."
The Minister assured that there will be more steps for farmers in the near future.
Posted By: James Kuanal