Earthquake of magnitude 5.1 on Richter Scale hits Mizoram's capital Aizawl, no damage reported
An earthquake measuring 5.1 magnitudes on Richter Scale struck 25 km east-northeast of Aizawl, Mizoram at around 4:15 pm on Sunday.
Updated: Sun, 21 Jun 2020 05:42 PM IST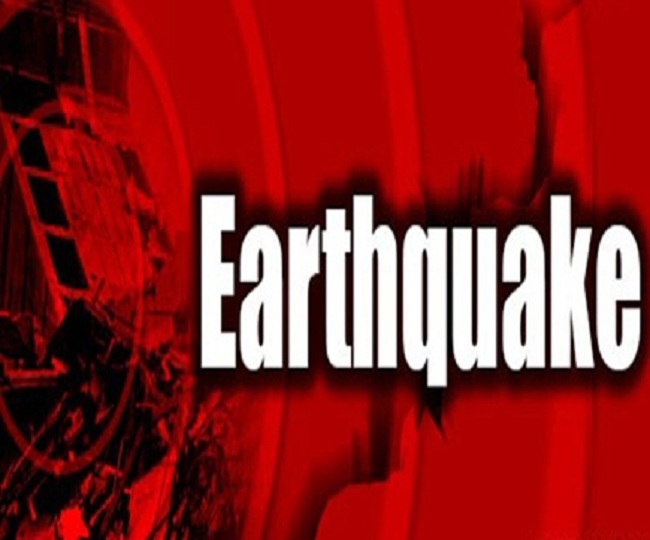 New Delhi | Jagran News Desk: Residents of Aizawl in Mizoram and other parts of the northeastern state on Sunday felt tremors at around 4:15 pm after an earthquake measuring 5.1 on Richter Scale hits the east northeast part fo the state.
Agencies say that an earthquake of magnitude 5.1 was recorded in the region on June 21 with the epicentre being in Mizoram's Aizawl district.
The National Center for Seismology (NCS), however, marked this earthquake reviewed. The epicentre of this earthquake was 25 km east northeast (ENE) of Aizawl in Mizoram.
Earlier on June 18 at around 7.29 pm, an earthquake of magnitude 5.0 on the Richter scale had hit 98 km south-east (SE) of Champhai in Mizoram, said National Center for Seismology.
Earlier this month, as many as 18 aftershocks and two minor quakes were experienced in Gujarat's Kutch district within 72 hours of an earthquake of magnitude 5.3 that occurred on June 14. The Institute of Seismological Research (ISR) had confirmed that the intensity of the two quakes was 4.6 and 4.1 respectively while that of the aftershocks ranged from 3.7 to 1.9.
In the last few days, tremors have been felt in many parts of the country including the capital Delhi. Recently, the tremors of moderate-intensity earthquake were also felt in Jammu and Kashmir. The intensity of the earthquake was measured at 5.8. The tremor was felt for the fourth time in three days in the union territory. Significantly, in many states of the country, earthquakes have been felt many times in the last one and a half months.
An earthquake can come at any time without any warning. Therefore, a person should stay prepared for it. So in order to keep yourself safe, keep these things handy:
First of all, make your home as safe as possible for these dangers. Keep heavy things in the corner or off, which can fall when the blow. Don't forget to turn off the gas connection when an earthquake strikes. Keep emergency kits ready for earthquakes that last at least last 72 hours. This kit should contain water, food and all other necessary things.
Posted By: Talib Khan