By JE News Desk
Tue, 24 Jan 2023 04:27 PM IST
Minute Read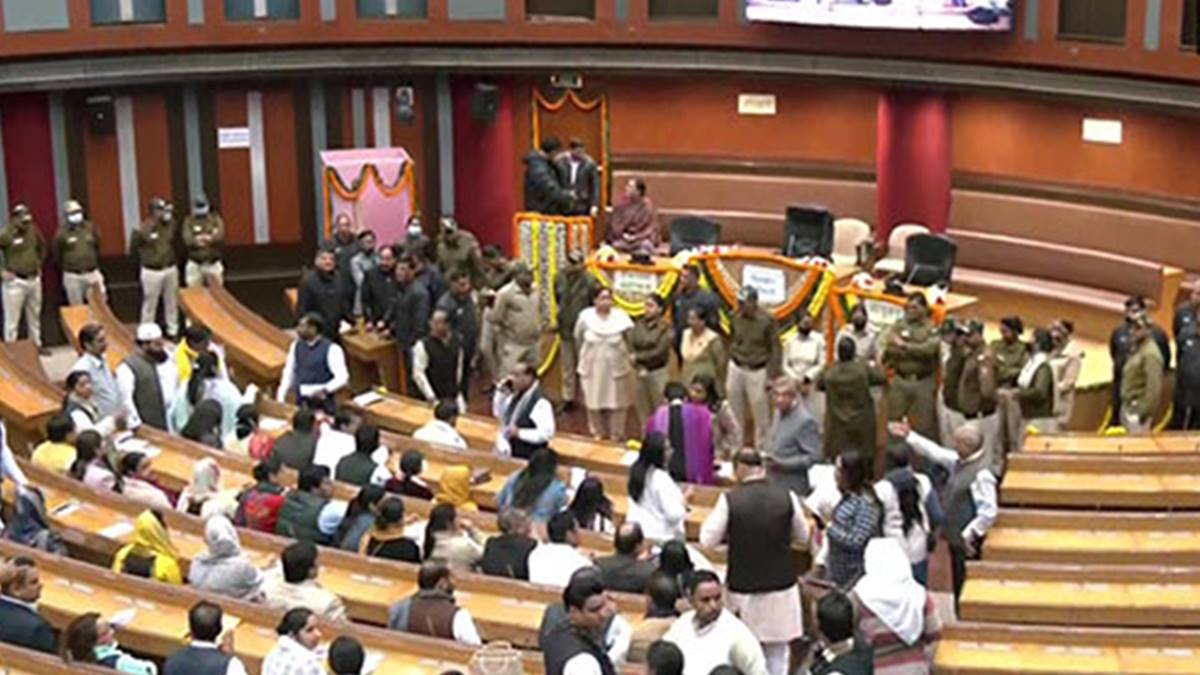 Elections for mayor and deputy mayor of Delhi were postponed again as the Municipal Corporation of Delhi (MCD) House was adjourned on Tuesday amid massive ruckus by councillors. The MCD session was adjourned sine die after the House was rocked by heavy sloganeering.
As newly elected 250-member MCD House convened on Tuesday, members nominated by Lieutenant Governor Vinay Kumar Saxena took oath before the elected representatives. The House echoed with cries of 'shame, shame' from Aam Aadmi Party (AAP) councillors. Meanwhile, slogans of 'Jai Shri Ram' and 'Bharat Mata ki Jai' were raised by the nominated members after the ceremony.
After the aldermen and elected councillors took the oath of office and secrecy, the House was adjourned for 15 minutes. During this break several BJP councillors started moving into the House, chanting "Modi, Modi". They also raised slogans against AAP convener and Delhi Chief Minister Arvind Kejriwal.
Further, there were heated exchanges between a few councillors from AAP and BJP in one of the aisles of the MCD House.
The BJP councillors approached the benches of AAP councillors and raised more slogans, following which the presiding officer adjourned the House until a further date.
"A House cannot run like this...House is adjourned till next date," said Presiding Officer Satya Sharma.
Heavy security was deployed inside the municipal House, the Civic Centre premises and even the Well of the House to prevent any untoward incident. The previous session of the MCD House was held on January 6, but was stopped midway amid chaos.
Five single-year terms are available for the position of mayor in the national capital, with the first year designated for women, the second for the open category, the third for the reserved category, and the final two again for the open category. As a result, Delhi will have a woman mayor this year.
250 council members, seven Lok Sabha and three Rajya Sabha MPs from Delhi, and 14 MLAs chosen by the Legislative Assembly are the voters in the mayoral elections in Delhi.
One BJP MLA and 13 AAP MLAs have received nominations from the Delhi Assembly Speaker for the MCD. After a ten-year gap, Delhi will finally have a mayor for the entire city following the mayoral election.