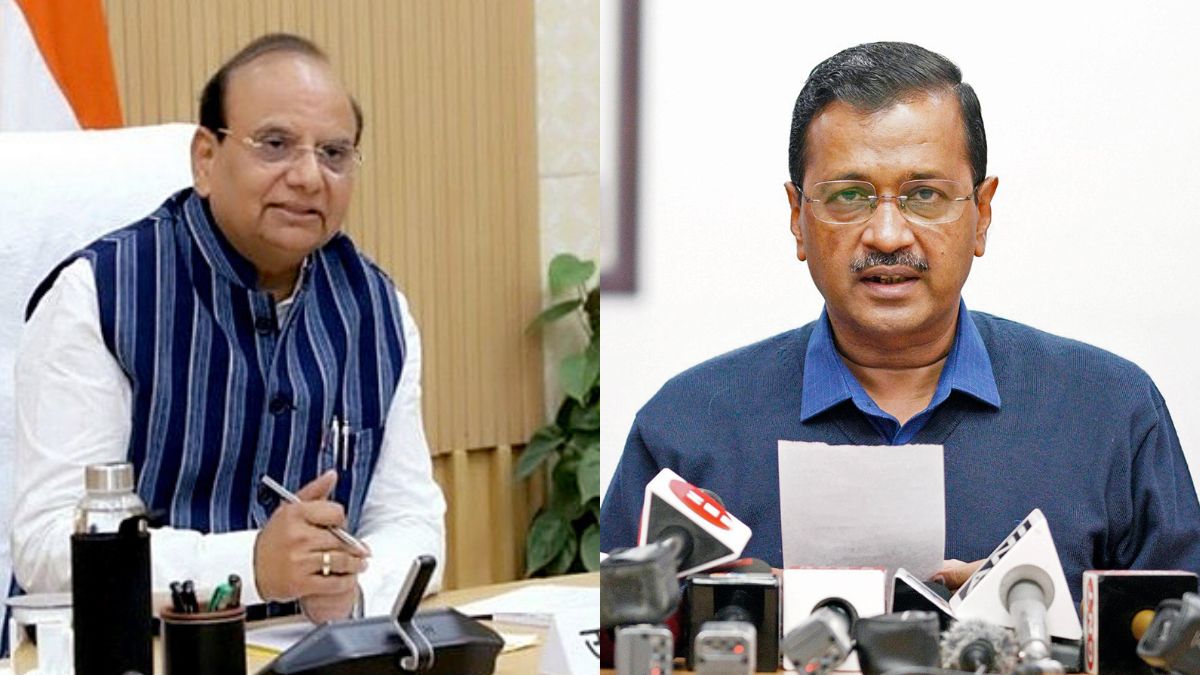 DELHI Lieutenant Governor Vinai Kumar Saxena on Friday wrote to Chief Minister Arvind Kejriwal over his recent comments 'Who is LG?' in the assembly over teachers' training in Finland. Hitting back at Delhi CM Kejriwal, Saxena accused him of making "misleading and derogatory remarks" and resorting to a "low level of discourse".
The statement from L-G came after Kejriwal, in a fiery speech in the state Legislative Assembly, alleged that the LG suffers from a 'feudal mindset' and does not want a good education for poor children. Delhi CM also said Saxena is not his headmaster and he has been elected as the Chief Minister by the people of the city.
Responding to this, Saxena wrote in his letter that, he was not acting as a "headmaster", as Kejriwal remarked sarcastically, but was working as a benign yet conscientious voice of the people derived from the Constitution of India.
"As to 'who is LG' and 'where did he come from', can be answered, if you were to even cursorily refer to the Constitution of India, others do not deserve a reply, since they obviously cater to a very low level of discourse," he further wrote.
In a letter to Delhi CM over his charges that the Lieutenant Governor has refused to meet with AAP MLAs who marched in protest to his house earlier this week, Saxena replied he had invited Kejriwal for a meeting but he chose not to come on the pretext of wanting to meet him with all his MLAs.
"I would have, indeed, loved to have you over and served you lunch as well. However, you chose not to come on the pretext of wanting to meet me with all of your MLAs. You would appreciate that, given the short notice and sudden demand on your part, it would not have been possible to at once have a meeting with 70-80 people, nor would it have served any concrete purpose," L-G wrote in a letter.