By Aalok Sensharma
Updated: Fri, 02 Aug 2019 10:08 AM IST
Minute Read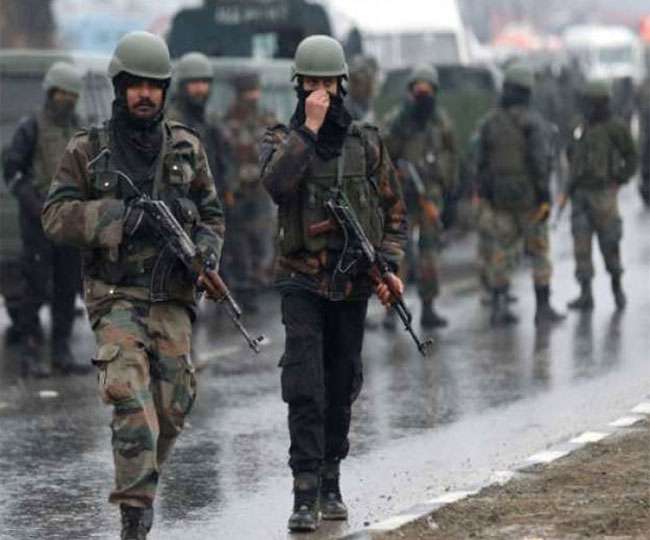 New Delhi | Jagran News Desk: In less a week after moving 10,000 paramilitary troops to Kashmir, the Centre has decided to move 25,000 more paramilitary troops in the valley.
This comes days after Jammu and Kashmir Governor Satya Pal Malik said that: " all was normal" in the valley.
The government in the last week had said that 100 companies -- each company has about 100 soldiers -- were brought in to strengthen the counter-insurgency grid in the valley and sources said that the troops started arriving on Thursday morning and are being inducted in various parts of the state.
The Ministry of Home Affairs in a statement said that 100 companies had been ordered for deployment about a week ago, which are in the process of reaching their destinations. This has apparently led to speculations of the induction of additional forces.
"Based on the assessment of internal security situation, training requirements, the need for paramilitary troops to be rotated for rest and recuperation, induction and de-induction of central forces is a continuous and dynamic process," the statement further said.
Last week, National Security Advisor (NSA) Ajit Doval had visited Kashmir and reviewed the law and order situation in the state.
Doval also met senior state government officials and top Army commanders who briefed him about the ground situation in the valley.
Dilbag Singh, the Director-General of Jammu and Kashmir Police, had earlier, too, requested for the deployment of additional central para-military troops to maintain the law and order situation in the state.
Meanwhile, former BJP ally PDP and the National Conference have criticised the move by the Central Government.
PDP leader Mehbooba Mufti said this decision will create an environment of fear among the residents.
"Centre's decision to deploy additional 10,000 troops to the valley has created fear psychosis amongst people. There is no dearth of security forces in Kashmir. J&K is a political problem that won't be solved by military means. GOI needs to rethink & overhaul its policy," said Mufti.
Omar Abdullah also criticised the decision of the government.
"I accompanied @JKNC_ President Dr. Farooq Abdullah Sb & Hon MP Justice Masoodi Sb (Former Jammu and Kashmir High Court Judge and NC Lok Sabha MP) to a meeting with Hon @PMOIndia this morning. During the course of the meeting we briefed Modi Sb about our assessment of the current situation in the state," tweeted Omar Abdullah.
"We requested him that no precipitous steps of any sort should be taken that may result in a situation in the state, particularly the valley, worsening. We specifically asked him to let subjudice matters be settled by the courts & other matters be settled by an elected government," he added.
Meanwhile, the Amarnath Yatra in the valley has been suspended till August 4 due to adverse weather conditions.