COVID-19 death toll in Mumbai crossed 3,000-mark after reconciliation of data by BMC
The COVID-19 death toll in Mumbai, the worst-hit city in India from coronavirus, increased to 3,165 after the Brihannmumbai Municipal Coporation (BMC) reconciliated the data on Wednesday and added 862 fatalities in the total death toll
Updated: Wed, 17 Jun 2020 11:30 AM IST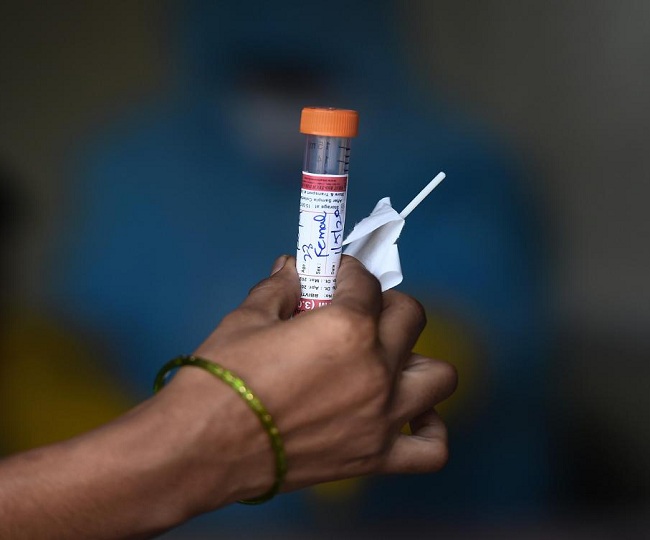 New Delhi | Jagran News Desk: The COVID-19 death toll in Mumbai, the worst-hit city in India from coronavirus, increased to 3,165 after the Brihannmumbai Municipal Coporation (BMC) reconciliated the data on Wednesday and added 862 fatalities in the total death toll due to COVID-19 in the city. The total cases also crossed the 60,000-mark and reached 60,142 after 941 new infections were reported from the city in last 24 hours.
A Times of India report quoted sources saying that deaths in the city due to coronavirus may jump by 400-500. Mumbai, till Tuesday morning, had recorded close to 60,000 confirmed COVID-19 cases and 2,250 deaths.
As per the report, principal health secretary Dr Pradeep Vyas issued a notice to the BMC on June 11 stating that all municipal corporations and districts had undertaken a data reconciliation exercise, adding that the data cleaning had to be completed by June 15.
The data ended with a caution that "any mismatch brought to notice subsequently would be viewed very seriously."
State chief secretary Ajoy Mehta told Times of India that the data reconciliation exercise was carried out after it was notice that there was discrepancy in many cases.
"There was an entry of a COVID-positive patient in our system, but he was neither discharged nor his death added to the tally as he may have died due to other medical complications like a cardiac arrest. But since he was COVID-positive, his death should have been reported as a COVID death," Mehta was quoted as saying.
He told that as per the Epidemic Diseases Act, 1897, the death of a person who has tested positive for an infectious disease has to be reported as death due to that disease, except in three situations -- if the person with the infection died in an animal attack, accident/crime or suicide.
"Even if a death has not taken place due to COVID but the person had COVID, the Act clearly says that the death can be due to any cause but if he is having an infectious disease, it has to be reported," Mehta said.
Former Maharashtra CM Devendra Fadnavis alleged on Monday that the Maharashtra government had not reported as many as 950 COVID-19 deaths from Mumbai, which amounts to violation of the ICMR guidelines.
In a letter addressed to Chief Minister Uddhav Thackeray, Fadnavis said, "Some 950 deaths due to COVID-19 are still not reported (in Mumbai). It is a very serious matter and risky as well".
As on June 14, the number of COVID-19 fatalities in worst-hit Mumbai stood at 2,182, as per the state government. Fadnavis claimed 500 of the 950 deaths that had occurred in various hospitals in Mumbai were not even referred to the death audit committee.
"451 deaths have been termed as non-COVID deaths by the death audit committee. However, as per guidelines of the Indian Council of Medical Research (ICMR), all these deaths had occurred due to COVID-19," the Leader of Opposition in the Maharashtra Legislative Assembly alleged.
Posted By: Abhinav Gupta