Couple, another woman kill sleeping children before jumping off to death from 8th floor in Ghaziabad's Indirapuram
The two men and a woman first killed the two children sleeping in the house and then jumped off the eighth floor.
Updated: Tue, 03 Dec 2019 09:51 AM IST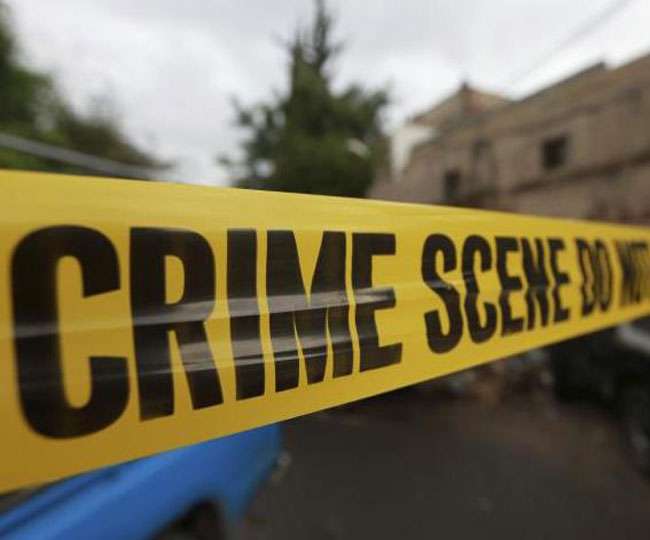 New Delhi | Jagran News Desk: In an appalling incident, a couple killed their two children before jumping off to death from the eighth floor of a residential apartment in Ghaziabad's Indirapuram on Tuesday. Another woman who jumped off the building along with the couple succumbed to injuries in a hospital later.
The incident took place in the Krishna Apra Sapphire residential complex of Indirapuram. The police have recovered a suicide note from the apartment in which one Rakesh Verma has been held responsible for the deaths.
Those found dead include Gulshan Vasudev and his wife Parveen Vasudev, their 15-year-old son Hrithik and daughter Kittu. The woman who died at the hospital was identified as Sanjana.
While reports claim that Sanjana was Gulshan's second wife who lived with the family, the deaceased man's brother Harish said that Sanjana was their househelp.
The police is investigating the case and is suspecting financial woes as the reason of the mass suicide-murder.
The couple strangulated their children to death in sleep before jumping off the eighth flood of the building where they lived. The second woman also jumped off the building with the couple.
She was admitted to a hospital where she succumbed to her injuries. The couple also killed their pet rabbit before committing suicide.
Gulshan's brother Harish, who lives in Delhi's Jhilmil, told the police that Gulshan was running a business of jeans in which he recently incurred losses worth Rs 2 crore. He claimed that Gulshan's brother-in-law Rakesh, who has been held responsible for the deaths in the suicide note, deceived him in the business.
The couple, before killing their children and committing suicide, pasted some Rs 500 notes and cheques on the walls of the house and wrote in the suicide note that their last rites be done using these notes.
Posted By: Abhinav Gupta