Coronavirus Pandemic: Study suggests growth of COVID-19 cases could halt all over India by this date
Publish Date: Fri, 01 May 2020 02:49 PM IST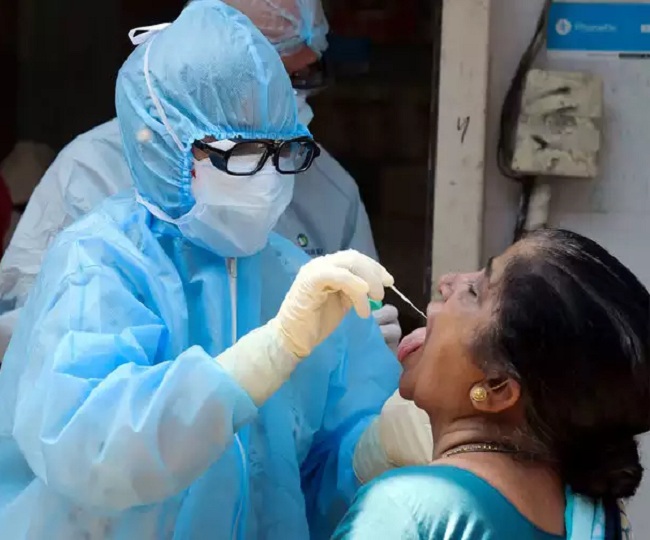 New Delhi | Jagran News Desk: The results of a significant research, released by Mumbai-based School of Economics and Public Policy on Friday, suggest that India could effectively stop the growth of COVID-19 cases by May 21. The pattern of subsequent low growth of coronavirus cases could prominently be seen across different states by as early as May 7th, the report points out. This doesn't mean that post these dates, there will be no COVID cases at all, but the numbers will be significantly lower and spread will be sporadic and leveled, such that authorities will be able to control it overall without much struggle.
However, the report also pre-cautiously states that the large-scale movement of migrants could 'neutralise' the effects of lockdown.
The paper, titled, 'The End is Near: Corona Stabilizing in Most Indian States', takes into account the way in which microorganisms multiply and then combines with other data available in public domain. The paper concludes that the spread of coronavirus could be stopped nationwide by May 21.
Speaking to the Economic Times newspaper, authors of the study, Economists Neeraj Hatekar and Pallavi Belhekar, said that the growth of coronavirus cases in India is not exponential.
"The initial stage is when the number of cases increases gradually, after which growth increases, which signifies the exponential phase," Pallavi Behelkar was quoted as saying.
"The growth of Covid-19 cases was not exponential, but that the pace would initially increase and subsequently flatten post reaching its carrying capacity," Neeraj Hatekar was quoted as saying.
The carrying capacity is determined by the largest number of individuals at which point, a colony of microorganisms will stop developing. The estimated end date for reaching that carrying capacity has been calculated to be May 21st, however both these parameters depend upon the daily fluctuation of coronavirus cases across the nation.
Maharashtra's coronavirus cases could reach 24,222 cases by May 21, the report anticipates on the basis of its S-shaped graph and the prospective fluctuations in it.
Gujarat, may hit 4,833 cases by May 7, the report has stated.
Both the states have already breached the total patient count by 10498 and 4365 patients respectively, according to the data available on Ministry of Health and Family Welfare's website.
Posted By: Abhinav Gupta