Coronavirus News: 'Lockdown, other guidelines acted as potent social vaccine for COVID-19,' says Health Minister | Highlights
Updated: Sun, 24 May 2020 06:22 PM IST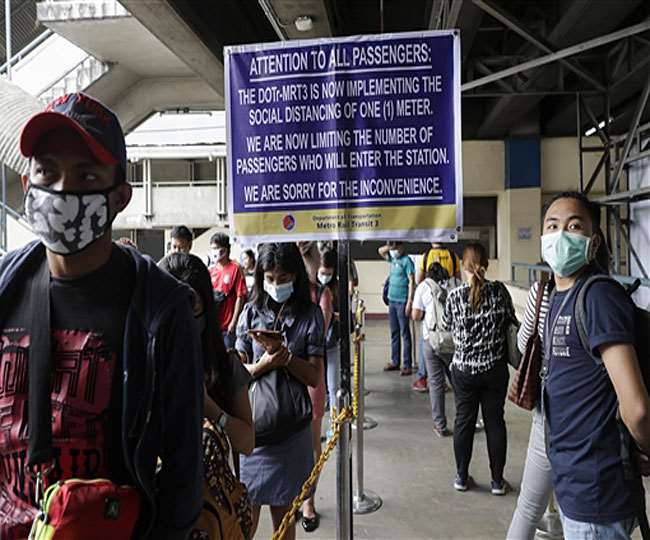 New Delhi | Jagran News Desk: The number of novel coronavirus cases has been increasing at a rapid rate in the country. As per latest data by the Union Health Ministry, the number of confirmed cases due to COVID-19 in India stands at 1,31,868, while the death toll has risen to 3,867. A total of 54,441 have recovered from the infection and currently there are 73,560 active cases. Maharashtra is the worst affected state with over 47,000 cases and 1,500 fatalities.
Meanwhile, India is conducting a massive repatriation program under phase II of Vande Bharat Mission to bring stranded Indians from abroad. The Indian Railways is running special shramik trains for the plight of migrant workers to their home states.
The Indian Railways is running special trains for 15 destinations. It will add 200 more trains to the service from June 1. Domestic flights will also resume from May 25.
Here are the LIVE updates on coronavirus pandemic:
5.30 pm: Number of active cases of COVID19 rises to 322 in Kerala, with 53 more people testing positive today: Kerala Health Department
4.53 pm: If doubling rate in India before lockdown was between 3.4 days, today the doubling rate is more than 13-days. Lockdown and all its guidelines have acted as potent social vaccine: Union Health Minister
4.53 pm: Lockdown was imposed in India at the right time. Other developed countries wasted many days to take this decision. In some countries when situation went out of control they took the decision of lockdown & in most places it was partial lockdown: Union Health Minister
4.39 pm: Coronavirus News | Ram Manohar Lohia hospital Dean tests positive for COVID-19; several quarantined
4.26 pm: Railway has run 2818 Shramik Special trains till date; 565 trains are on run today while 60 trains are in pipeline. 2253 trains have reached their destination: Ministry of Railways.
4.03 pm: All passengers coming by flights will be scanned for COVID19 on their arrival at the airport in Madhya Pradesh. If anyone is found symptomatic, they will be sent to quarantine & their samples will be collected for testing: Madhya Pradesh Govt
3.24 pm: 'Can't say lockdown will be over by May 31; need more time to prepare for resuming flights': Uddhav Thackeray
3.01 pm: World will not be same again and China will not stop moving forward. COVID19 has been an all around test on Chinese social system and governance capacity.China stood the test, displayed its national strength and shown itself to be a responsible major country, says China's Foreign Minister Wang Yi
2.45 pm: 100 new COVID19 reported till 2pm today, taking the total number of positive cases to 6894: Rajasthan Health Department
2.23 pm: We can't say that lockdown will be over by 31st May. We will have to see how we will go forward. The coming time is crucial as multiplication of virus is picking up. I want to assure the medical fraternity that we are with them in all ways: Maharashtra CM Uddhav Thackeray
2.14 pm:
Ministry of Health and Family Welfare issues guidelines for international arrivals: 14-day mandatory quarantine- 7 days institutional quarantine at own cost followed by 7 days of home isolation pic.twitter.com/RWGataVm1m

— ANI (@ANI) May 24, 2020
2.03 pm: 21 new positive cases reported today, taking the total number of positive cases in the state to 1,152, says Haryana Health Department
1:45 pm: Tamil Nadu Government issues SOPs for domestic air travel- All travellers coming into the state shall register themselves in TNePass portal and (if asymptomatic) shall undergo 14-day home quarantine.
1:35 pm: 66 new COVID19 cases reported in the state in the last 24 hours; the total number of cases in the state is now 2627: Andhra Pradesh Health Department
1:30 pm: Delhi: The number of containment zones in Delhi now stands at 87 with the addition of house numbers 600-800 Hari Nagar, Rani Bagh, and two houses at street number 8, Shastri Park. Till now, 41 zones have been de-contained.
1:10 pm: With 508 new cases, the total number of COVID19 positive cases in Delhi is now 13,418 (till midnight of 23rd May), total death toll 261: Delhi Health Minister Satyendra Jain
12:50 pm: The total number of COVID19 positive cases in Himachal Pradesh stands at 191: State Health Department
12:40 pm: The 14-day quarantine will be compulsorily for the returnees in Odisha. In rural areas, 7-day institutional and 7-day home quarantine. In urban areas, 14-day compulsory home quarantine: Government of Odisha
12:34 pm: 3 new COVID19 positive cases reported today, taking the total number of positive cases in the state to 32: Manipur Health Department
12:25 am: 4 new COVID19 positive cases confirmed- 2 from Chirang, at Tezpur quarantine centre; 2 from Jorhat with travel history to Chennai. The total number of positive cases in the state now stands at 350: Assam Health Minister Himanta Biswa Sarma
12:10 am: Three new COVID-19 cases recorded from Jamshedpur. The total number of cases in Jharkhand now stands at 353: State Health Secretary, Nitin Madan Kulkarni
12 am: Maharashtra: 87 police personnel of the state found COVID-19 positive in last 24 hours taking total number of affected cops to 1,758 out of which 18 have died due to the virus and 673 have recovered.
11:54 am: Bihar: 132 people reach Gaya in a Oman-Delhi-Gaya repatriation flight under #VandeBharatMission. Gaya DM Abhishek Singh says, "Sixteen returnees hail from Jharkhand & we will send them to Ranchi by a bus. Rest of them will be sent to 14-day quarantine in Bodh Gaya".
11:40 am: Uttarakhand: Gurudwara Hemkund Sahib in Chamoli district covered under a thick blanket of snow, the decision to open the gurudwara is yet to be taken in view of the COVID19-induced lockdown.
11:30 am: For the first time, we will offer prayer & celebrate #EidUlFitr at home due to the COVID19 pandemic but that will not affect the festive spirit. We will pray that the country gets rid of COVID-19 at the earliest: Union Minister of Minority Affairs Mukhtar Abbas Naqvi
11:23 am: Global cases of COVID-19 reaches 5,311,089, with 342,104, reported News 18 quoting Johns Hopkins University.
11:18 am: 11 passengers who arrived from Mumbai yesterday via Rajdhani express have reported positive on the TrueNat device. This brings the total number of active cases in the state of Goa to 50: State Health Minister, Vishwajit Rane
11:05 am: Domestic flights to resume in the country from Monday, May 25; sanitisation and preparations to ensure social distancing underway at Delhi's Terminal-3 from where flights will operate.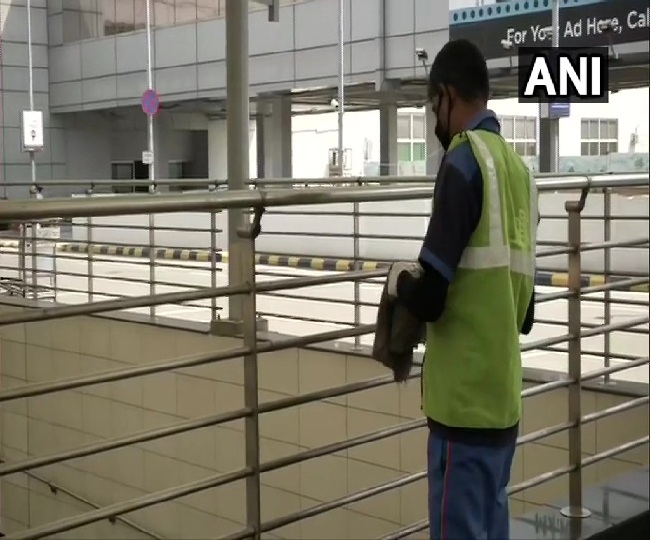 10:51 am: The total number of COVID19 positive cases in Odisha now stands at 1336, with 67 new positive cases reported yesterday: Odisha Health Department
10:30 am: Jammu and Kashmir: Mosques remain closed for devotees on the occasion of #EidUlFitr in Jammu, amid #COVID19 lockdown. Mohammad Naseer, a local, says, "People are offering prayers at their homes. Markets are also witnessing low footfall. Festive fervour is missing this time".
10:10 am: An employee at the company's Manesar plant tested positive for COVID19 on May 22. His last attendance at the plant was on 15th May. The employee has been admitted to a hospital and his condition is stable: Maruti Suzuki India Limited
10 am: 52 new COVID19 positive cases reported today; the total number of positive cases in the state now stands at 6794: Rajasthan Health Department
9:45 am: Karnataka: Rani Chennamma Circle in Hubli wears a deserted look as state-wide total lockdown has been imposed today, to contain the spread of COVID19
9:11 am: Highest ever spike of 6767 COVID19 cases & 147 deaths in India in the last 24 hours. Total number of cases in the country now at 1,31,868, including 73,560 active cases, 54,440 cured/discharged and 3867 deaths: Ministry of Health and Family Welfare
8:45 am: Streets in Gadag wear a deserted look as the state observes total lockdown today. The state government has decided to impose a total lockdown today and on May 31st, to contain the spread of COVID19.
8:20 am: Uttarakhand: Auto-rickshaw drivers in Dehradun are facing a severe financial crisis even as services have resumed during the lockdown. They say,"People are continuing to stay indoors. We're struggling to make ends meet. State govt should provide us financial help of Rs 5000".
7:54 am: Delhi: Vegetable & fruit sellers in Daryaganj say that this year they have not witnessed the same festive cheer during the month of Ramzan and their business has slowed down as compared to the earlier years, due to COVID19 pandemic.
7:30 am: Kerala: Kochi's Juma Masjid remains closed for devotees on #Eid today, amid COVID19 lockdown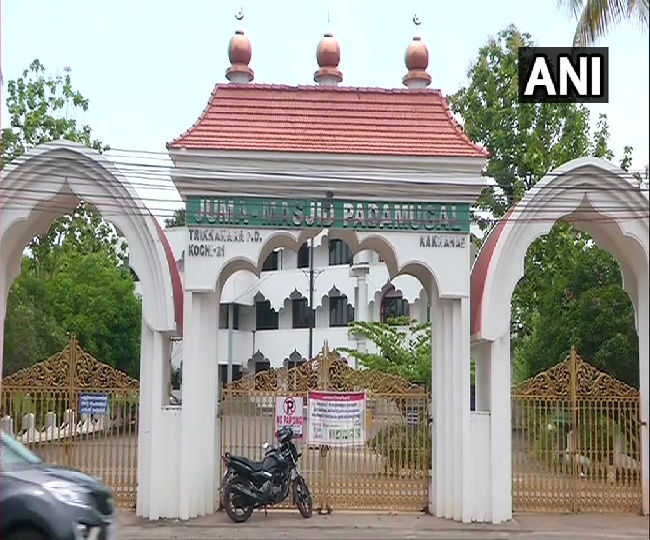 7:15 am: Kerala | Schools are being sanitized in Wayanad ahead of class 10th and 12th examinations that will commence from 26th May.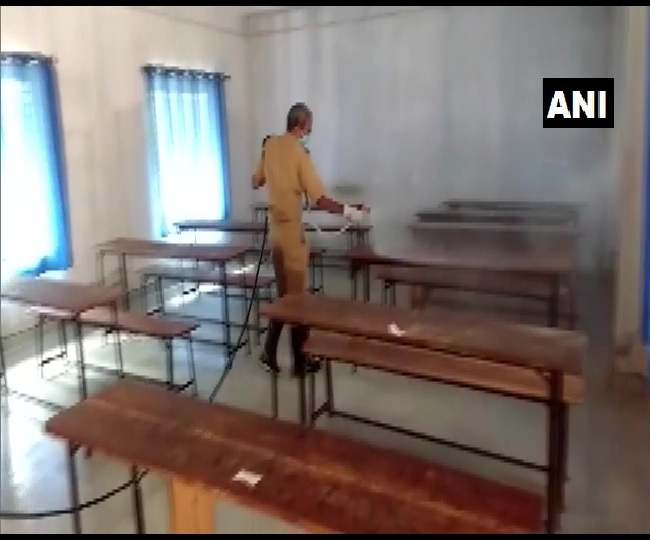 7:10 am: Karnataka | Authorities of Kempegowda International Airport in Bengaluru are taking measures to ensure social distancing among the passengers in view of the resumption of domestic flight services from May 25.
7 am: US records a further 1,127 deaths from COVID-19, bringing its total to 97,048, with 1,621,658 cases of the virus, far more than any other nation, reports AFP.
Posted By: James Kuanal