Coronavirus Pandemic: Rajasthan reports 154 new COVID-19 cases, state tally rises to 4,688 | Highlights
Updated: Fri, 15 May 2020 05:31 PM IST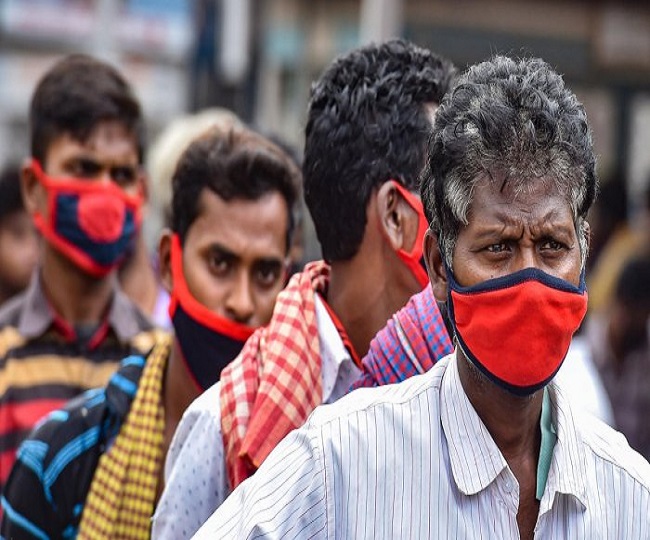 New Delhi | Jagran News Desk: The nationwide tally of the confirmed cases of the novel coronavirus has breached the 81,000-mark in the country while over 2,600 people have died, as per the data available at the Ministry of Health and Family Welfare. The recovery rate in India has also improved to 32 per cent as almost 28,000 people have been cured and discharged from hospitals, as per the Health Ministry.
Amid the spike in the number of coronavirus cases, Health Minister Dr Harsh Vardhan said that the doubling time of the number of cases has improved to 13.9 days in the last three days. He also said the testing capability has been ramped up to nearly one lakh tests per day and the total number of tests conducted so far is about 20 lakh now.
Here are the LIVE updates of the coronavirus pandemic in India:
17:35 pm: 13 more cases of COVID19 have been reported in Bihar, taking the total number of cases to 1012: Sanjay Kumar, State Principal Health Secretary
15:54 pm: No new deaths, 425 new COVID19 positive cases reported in the last 24 hours. The total number of positive cases in Delhi is now 8895 (including 5254 active cases and 3518 recovered/discharged/migrated): Delhi Health Department
14:29 pm: 154 new COVID-19 cases reported in the state today; the total number of positive cases in the state is now 4,688, says Rajasthan Health Department
14:14 pm:
#WATCH Scores of migrant workers from Jharkhand today staged a protest outside Town Hall in Mangalore demanding Jharkhand government to provide them train in order to return to their state amid lockdown due to #COVID19. #Karnataka pic.twitter.com/9D71fubj7M

— ANI (@ANI) May 15, 2020
13:38 pm: 'How can it stop when they sleep on railway tracks': SC dismisses petition on migrants killed in Aurangabad
13:08 pm: 57 new coronavirus cases reported in the state today. The total number of positive cases in the state is now 2,157: Andhra Pradesh Government
12:54 pm: Supreme Court asks Solicitor General to take instructions from Maharashtra and Uttar Pradesh governments to file an affidavit on the steps being taken to appoint officers to help migrant labourers travel to their home states.
12:54 pm: The total number of COVID19 positive cases in Punjab rise to 1942 with 7 new positive cases reported today: Punjab Health Department
12:26 pm: Congress should be sensitive towards the migrant labourers and instruct Congress-ruled states to shoulder their responsibility. Congress shouldn't indulge in petty politics at this juncture. The poorest of the poor is at the epicentre of decisions by PM, says Union Minister D Pradhan
12:20 pm: Maharashtra likely to extend coronavirus lockdown in Mumbai, Pune and other hotspots till May 31: Report
11:55 am: Supreme Court refuses to entertain a petition seeking direction to close liquor shops, as the shops are not maintaining social distancing and following other norms.
11:12 am: Buses, planes likely to be allowed in some areas; e-commerce to resume functioning during Lockdown 4.0: Report
11:11 am: 10 Lakh people are given meals in the morning and evening, in Delhi. If even 20 Lakh people need food, we are ready for that too, says Delhi Health Minister Satyendar Jain
11:09 am: Social distancing has led to slowdown of economy. Government of India has focused on Garib Kalyan Yojna to help protect poor and vulnerable as a bridge between from health interventions are happening and where the economy can be revived, says World Bank Country Director for India Junaid Ahmad
10:56 am: World Bank announces USD 1 billion social protection package for India linked to Govt of India programmes.
10:50 am: We have sent proposals to the centre. Most of the people have given proposal to wear mask in public space and maintain social distancing. They've suggested that movement of buses and metro rails may be started in limited numbers to maintain social distancing, says Delhi Health Minister
10:26 am: Finance Minister Nirmala Sitharaman to address media at 4 pm today for third tranche of Rs 20 lakh crore stimulus package
10:11 am: Positive cases detected during the day (14th May) - 61. Total number of positive cases in the state now stands at 672, including 158 discharged and 3 deaths: Odisha Health Department
9:44 am: As per the instructions of the state government, special trains will be run for migrant labourers in Gautam Buddh Nagar district. The trains will be run from Dadri railway station and Dankaur Railway station. 4 trains will ply for the migrant labourers on May 16, says Gauatm Buddh Nagar District Magistrate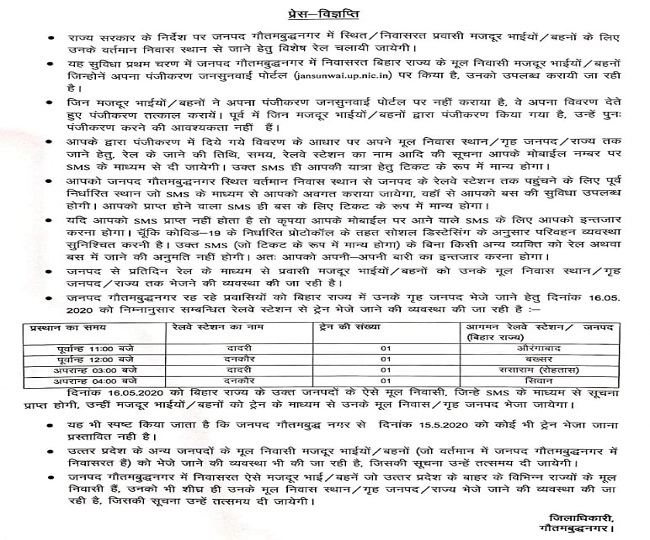 9:44 am: Number of COVID19 cases has reached 4,589 in Rajasthan, with 55 more people testing positive today. Number of active cases and death toll stands at 1,818 and 125 respectively: Rajasthan Health Department
9:43 am: Yesterday 145 Shramik trains were run & 2.10 lakh passengers were carried: Ministry of Railways
9:28 am: Meanwhile, the recovery rate has increased to 34.06 per cent as 27,920 people have been cured and discharged from hospitals: Health Ministry.
9:06 am: India's tally mounts to 81,970 while death toll has increased to 2,649: Health Ministry
8:51 am: Out of the 708 samples tested yesterday for COVID-19, results of 7 are positive: King George's Medical University (KGMU) Lucknow
8:34 am: On recommendations of Punjab Agricultural University, state Agriculture Dept has advised farmers to cultivate PR-128 and PR-129 varieties of non-Basmati for its unique features of early maturity, less water intensive and better paddy straw mgmt: Information and Public Relations Deptartment Punjab
8:12 am: The global death toll from the novel coronavirus has reached 300,000, mark with over 4.42 million cases of infections, according to the Johns Hopkins University.
7:50 am: People gather at Delhi's Okhla fruit and vegetable market amid lockdown.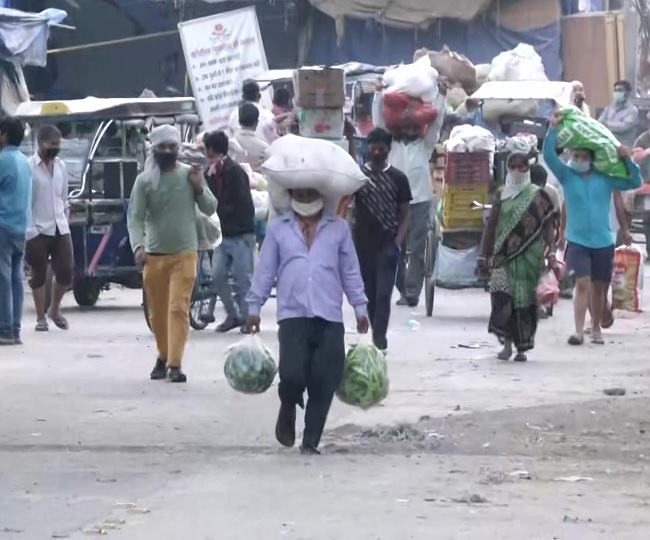 7:39 am: US records 1,754 coronavirus deaths in 24 hours, reports AFP.
7:22 am: Economic Package Tranche 2: MNREGA support, free foodgrains for migrants, Rs 30,000 crore additional credit support for farmers
7:21 am: Meanwhile, Nirmala Sitharaman yesterday announced the second tranche of theRs 20 lakh crore economic stimulus package.
7:20 am: Health Minister Dr Harsh Vardhan has said that coronavirus is doubling in 13.9 days.
7:19 am: 26,235 peopel have also been cured and discharged from hospitals.
7:18 am: As per the Health Ministry data, the vile coronavirus has affected 78,003 people in India while 2,549 have lost their lives.
Posted By: Aalok Sensharma