Coronavirus Pandemic: Lockdown may be extended post April 14, PM Modi suggests at all-party meeting
Updated: Wed, 08 Apr 2020 03:36 PM IST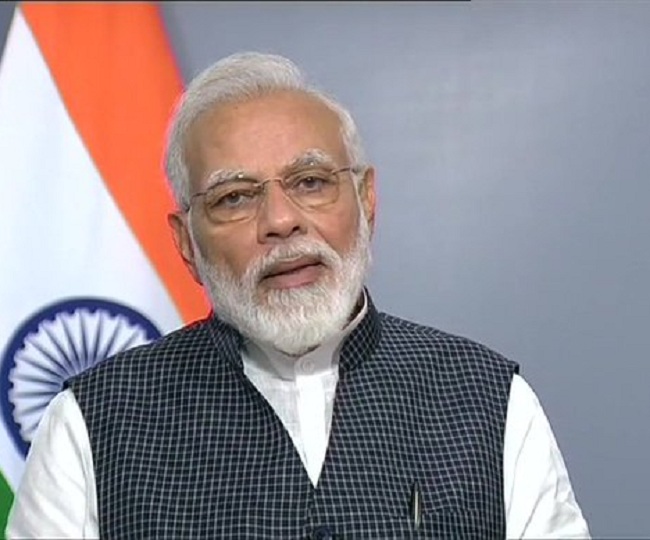 New Delhi | Jagran News Desk: Prime Minister Narendra Modi on Wednesday made it clear that the ongoing pan-India lockdown will not be lifted in one go after April 15.
In an all-party meeting, PM Modi said that he would discuss over the extension of lockdown with the chief ministers of the states but it was unlikely to that lockdown could be lifted anytime soon.
PM Modi is scheduled to hold a meeting with chief ministers this Saturday via video conferencing. In the last meeting with CMs on April 2, he had sought suggestions for a "staggered" exit from the lockdown.
News agency PTI quoted Biju Janata Dal's Pinaki Mishra saying that PM modi conveyed at the meeting that the lockdown could not be lifted in one go.
"PM Modi told us that pre-corona and post-corona life won't be same," he said.
The meeting was held to discuss the situation arising out of the COVID-19 pandemic and the government's efforts to contain the fast-spreading virus in the country.
The development comes amid reports of various state governments requesting the Centre to extend the ongoing lockdown in wake of the sudden spike in COVID-19 cases in the country.
News agency ANI on Tuesday quoted government sources saying that the Centre was considering the state governments' requests for extension of lockdown.
Indicating a phased lifting of the lockdown, Prime Minister Narendra Modi had on Monday asked Union ministers to prepare a "graded plan" to slowly open departments in non-hotspots of the COVID-19, and work on a war footing to mitigate the adverse impact of the pandemic on country's economy.
However, the sharp spike in cases and deaths in the last three days seem to have forced the Centre to consider the idea of extending the nationwide lockdown post April 14. As per the Union health ministry's Wednesday morning update, there are 149 deaths and 5,194 confirmed cases of COVID-19 in the country even as the country entered its third week of nationwide lockdown.
Sources suggest that a complete lockdown will be extended in areas which have turned into coronavirus hotspots. Meanwhile, relief is expected in areas where no fresh cases have been reported in the last seven days. However, new set of restrictions may be put in place if new cases come up in those areas.
Posted By: Abhinav Gupta