Coronavirus Pandemic: Phase 2 of Vande Bharat Mission to bring back stranded Indians from 32 countries beginning May 16 | Highlights
Coronavirus has affected over 74,000 and claimed the lives of more than 2,400 patients in India so far.
Updated: Thu, 14 May 2020 03:34 PM IST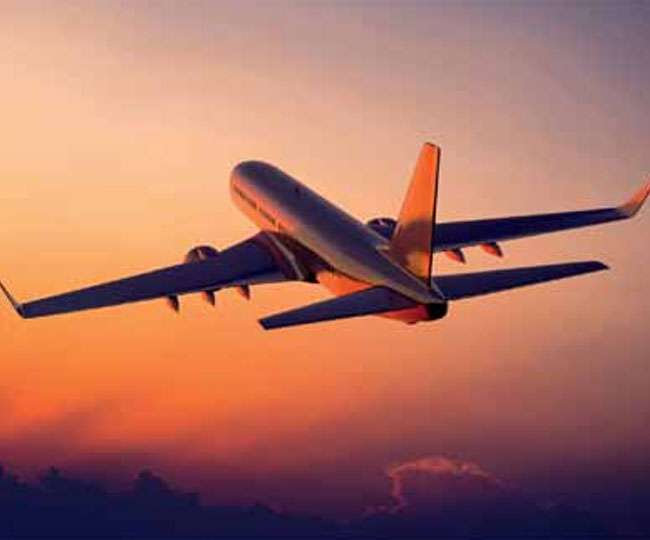 New Delhi | Jagran News Desk: COVID-19 cases have been increasing at an alarming rate in India. The number of coronavirus cases in the country has surged to 78,003 on Thursday, while the death toll has surged to 2,549, according to the latest data by the Union Health Ministry. Of the total number of cases, there are 49,219 active cases, while 26,235 people have been cured and discharged from hospitals.
Finance Minister Nirmala Sitharaman is likely to unveil the remaining details of Rs 20,000 financial package today. On Wednesday she had made big announcements for MSMEs, taxpayers, EPF, NBFCs, among others. Prime Minister Narendra Modi had said that lockdown 4 with new set of rules and new relaxations will be announced before May 18. The third phase of lockdown will end on May 17.
Meanwhile, a massive evacuation process is being carried out by Air India and Air India Express to bring back stranded Indians abroad. On Thursday, five flights will leave for Kaula Lumpur, Manila, Dhaka, London and Chicago.
Special shramik trains are running to help migrant workers reach their home town. Indian Railways has also resumed some special trains.
The global death toll due to COVID-19 has surpassed 2.9 lakhs, while death toll has surged past 4.3 million-mark.
In the US, the death toll has surged 84,000-mark.
Here are the Highlights of COVID-19 pandemic:
3:37 pm: The domestic tours and programmes will be substantially reduced in order to follow the social distancing restrictions and minimise the expenditure that such exercises entail. Instead, the President will largely rely on technology to reach out to people: Rashtrapati Bhavan
3:35 pm: The President has decided to defer purchase of the Presidential Limousine which was to be used for ceremonial occasions. The existing resources of the Rashtrapati Bhavan and the Government will be shared and used for such occasions: Rashtrapati Bhavan
3:34 pm: Consumption during ceremonial occasions like At-Home ceremonies&state banquets will be minimised by taking measures like keeping smaller guest lists to maintain social distance,lesser usage of flowers&items for decoration&reducing food menu to extent possible: Rashtrapati Bhavan
3:30 pm: Delhi| Union Health Minister Dr Harsh Vardhan visited National Centre for Disease Control today and inaugurated an automated #COVID19 testing machine.
3:29 pm: Another 15 patients have recovered from COVID-19 and are being discharged. They are all from Jajpur district. The number of recovered cases of Odisha now stands at 158: Health & Family Welfare Department, Government of Odisha
3:28 pm: President Ram Nath Kovind, after contributing one month's salary to the PM-CARES Fund in March, has decided to forego 30% of his salary for a year.
3:25 pm: National Rifle Association of India (NRAI), has finalized its recommendations for this year's top sports awards including Rajiv Gandhi Khel Ratna, Dronacharya and Arjuna awards.
3:20 pm: Phase II of the flights operated by Air India & Air India Express for the return of stranded Indians from 32 countries will start from 16 May. Reservation for travel from India to select destinations in the USA, UK, Australia & to Frankfurt, Paris & Singapore will commence from 14 May: Air India
3:15 pm: 5 passengers suffered minor injuries after a bus carrying 18 migrants from New Delhi towards Kargil met with an accident near Damtal. The injured have been shifted to Jammu. Case registered against the bus driver at Damtal police station: SP Kangra, Himachal Pradesh
3:10 pm: With 2 new positive cases of #COVID19, total number of positive cases in Chandigarh rise to 191, including 3 fatalities: Union Territory Health Department
3 pm: Both incidents neither corelated nor have connection with other global/local activities.Such incidents are managed by established mechanisms where local formations from both sides resolve issues mutually as per established protocols by PM post Wuhan&Mamallapuram summit: Army Chief
2:59 pm: Central Armed Police Forces purchase products worth approximately Rs 2,800 crores. The decision to sell only indigenous products at CAPF canteens will benefit micro, small & medium enterprises & boost employment generation: Shreekant Somany, Chairman, CII National MSME Council
2:58 pm: 24 fresh positive cases of #COVID19 have been reported in Rajasthan today till 2 pm. Total number of positive cases now stands at 4418 including 122 deaths, 2346 discharged and 1716 active cases: State Health Department
2:56 pm: There were two incidents at Eastern Ladakh and North Sikkim where aggressive behaviour by both sides resulted in minor injuries to troops post which both sides disengaged after dialogue and interaction at local level: Army Chief General Manoj Mukund Naravane
2:54 pm: Temporary and short duration faceoffs between border guarding troops do occur along the LAC due to the differing perceptions of the alignment of boundaries which are not resolved: Army Chief General Manoj Mukund Naravane
2:52 pm: Our Border Roads Organisation continues to work tirelessly even during #COVID pandemic to connect far flung areas so that our civil brethren living in those locations are connected and facilitate faster development to the region: Army Chief General Manoj Mukund Naravane
2:50 pm: Since 1 May 2020, Indian Railways has carried 10 lakh shramiks in 800 trains to their home state: Indian Railways
2:40 pm: Indian border troops have always been upholding peace&tranquility along border areas. I can say with confidence that development of infrastructure capabilities along our Northern borders is on track. Our force posture won't suffer due to COVID pandemic: Army Chief Gen MM Naravane
2:32 pm: 3 #COVID19 cases reported in Uttarakhand today, all in Dehradun district. Total number of cases in the state is now at 75, including 24 active cases, 50 recovered & 1 death: State Health Department
2:20 pm: Tamil Nadu: Huge crowd gathered at the flower market in Coimbatore today amid #COVID19 lockdown. There are total 9227 positive cases of #coronavirus in the state so far.
2:15 pm: 900 J&K residents including 400 students in Maharashtra being evacuated by 'special shramik' train today. This will be the 6th shramik train. Including road & air evacuees, total number of returnees now exceeds 50,000: Rohit Kansal, Principal Secretary (Planning), J&K Government
2:10 pm: Delhi: Sanitisation work being carried out at the Ghazipur wholesale fruit and vegetable market today. The market has been closed for 2 days for sanitisation, after secretary and deputy secretary of the market tested positive for #COVID19.
1:57 pm: After govt announced relaxations, PWD of state govt started its projects across the state. Over 300 projects, worth Rs 9,000-10,000 cr, of Roads & Buildings Dept have started. Main road from Gandhinagar to Ahmedabad is being turned into a 6-lane highway: Gujarat Dy CM Nitin Patel
1:50 pm: 472 #COVID19 positive cases reported in Delhi in the last 24 hours, 187 people recovered. No deaths reported in the last 24 hours in the national capital. Total number of positive cases in Delhi stands at 8470, including 3045 recovered and 115 deaths: Government of Delhi
1:40 pm: Delhi: A special train, carrying passengers from Howrah Junction in West Bengal, arrived at the New Delhi railway station today. A passenger says, "The train was well sanitized and hygienic. Social distancing has also been kept in mind".
1:28 pm: We have to work hard to open economy, says Delhi CM Arvind Kejriwal
1:25 pm: The suggestions will be discussed at 4 pm today in the meeting of State Disaster Management Authority & Lieutenant Governor. After that we will send a proposal on how much relaxations should be given in Delhi, to the Central Government: Arvind Kejriwal, Delhi Chief Minister
1:19 pm: We have received a lot of suggestions from many market associations and most of them have said market & market complexes should be opened. They said they can be opened on odd-even basis, half shops one day & half shops another: Delhi CM Arvind Kejriwal
1:15 pm: A meeting between Lieutenant Governor & State Disaster Management Authority will be held at 4 pm today. The suggestions given by you all will be discussed at the meeting. To what extent should relaxations be given in Delhi, these suggestions will be sent to central govt: Delhi CM
1:14 pm: Most people suggested strict action against those not wearing mask, violating social-distancing norms: Arvind Kejriwal
1:12 pm: Most people also said that hotels should stay closed however restaurants should be opened for take-away & home delivery. There is almost a consensus that barber shops, spas, saloons, cinema halls, & swimming pools should not open yet: Delhi CM Arvind Kejriwal
1:08 pm: We had sought suggestion from people, we have received more than 5 lakh suggestions. Based on these suggestions, we will send a proposal to the Centre. Most have suggested that schools & educational institutes should stay closed till summer vacations: Delhi CM Arvind Kejriwal
12:48 pm: INS Jalashwa has arrived in Male, Maldives for embarkation of Indian citizens, which will commence tomorrow: Indian Navy
12:42 pm: I would like to give a big shout out to all the officials who have been working tirelessly day&night to bring us back. Thank you, PM Modi & External Affairs Minister S Jaishankar" says a passenger who will board repatriation flight from San Francisco to Delhi. #VandeBharatMission
12:30 pm: 22 more #COVID19 cases reported in Karnataka between 5 pm yesterday & 12 pm today. Total number of cases in the state is now at 981, including 456 discharged & 35 deaths: State Health Department
12:20 pm: 36 new #COVID19 positive cases were reported in Andhra Pradesh in the last 24 hours. The total number of positive cases in the state now stands at 2100, including 1192 discharged and 48 deaths: State Command Control Room, Andhra Pradesh
12:11 pm: They were labourers from Bihar. 6 people died. Their postmortem has been done. Their bodies will be sent to their relatives in Bihar. 4 people were injured, 2 of these were released after first aid. The bus driver has been arrested: Muzaffarnagar ADM (Finance) Alok Kumar
12:03 pm: Assam: A special train, carrying passengers from Delhi, arrived at Dibrugarh railway station today on which 4 people of a family recorded symptoms of slight fever. "Family taken to quarantine center, swab samples will be taken", says Nabajyoti Gogoi, Joint Director Health #COVID
11:55 am: Maharashtra CM Uddhav Thackeray and Deputy CM Ajit Pawar to hold a meeting with few key ministers today to review the current economic situation of the state in the backdrop of COVID-19 lockdown
11:50 am: 2,34,411 passengers have booked tickets till now for special trains. Total Passenger Reservation System (PRS) fare collected till now is Rs 45.30 crores: Indian Railway
11:45 am: Bangladesh: Indian citizens boarded Air India's repatriation flight from Dhaka, earlier today. The flight to Tamil Nadu's Chennai, took off at 11:20 AM. A passenger Ravi says, "Kudos to Indian embassy&the people working here. They have done a remarkable job." #VandeBharatMission
11:40 am: INS Jalashwa approaching Male port. She will make her second journey tomorrow from Male to Kochi (Kerala) to repatriate Indian nationals from the Maldives as part of Operation Samudra Setu: High Commission of India in Maldives
11:34 am: Gujarat: A special train, carrying passengers from Delhi, arrived at Sabarmati Junction railway station today. A passenger, Anil Yadav says, "Social distancing norms were followed, even while coming out of the station. After we came out of the gate, we were sanitised."
11:30 am: 1001 police personnel have tested positive for #COVID19 in the state, of which 851 are active cases, 142 recovered & 8 deaths. There have been 218 incidents of assault on police personnel during the lockdown period & 770 accused have been arrested for the same: Maharashtra Police
11:25 am: Chandigarh: Migrant workers have started gathering at Interstate Bus Terminal (ISBT) in Sector-43 today. All the workers will be screened before being boarded onto the buses to the railway station. They will then leave for their native states on Shramik Special trains. #COVID19
11:21 am: With effect from 13th May, IRCTC has started taking the destination address of all passengers, booking online tickets. This will help us in contact tracing, if required later: Indian Railways. #COVID19
11:20 am: No #COVID19 cases reported among Central Industrial Security Force personnel in the last 24 hours. Total cases among CISF personnel across the country stands at 106: CISF
11:10 am: Delhi: A special train, carrying passengers from Mumbai, arrived at New Delhi railway station. Passengers were screened after deboarding train. A passenger, Sunil says, "Was in Mumbai since Feb. I'm happy to return to home. All protocols were strictly followed during the journey"
11 am: CM had sought suggestions from the public, we got around 5 lakh suggestions. A policy is being formulated & you will get to know about it in 2-3 days, whatever opens will be opened keeping in mind social distancing: Delhi Health Minister Satyendar Jain on #Lockdown4
10:55 am: 1 inmate of Delhi's Rohini Jail has tested positive for #COVID19. He was in DDU hospital for some intestinal problem and his operation was done on 10th May. He was also tested for COVID & his result came y'day. 20 other inmates & 5 jail staff have been quarantined: Jail official
10:47 am: I express my gratitude towards Prime Minister & Finance Minister for announcing the package and MSME Department for coordinating with state level bankers committee & distributing loans worth Rs 2002 crores in one go to 56,754 beneficiaries: Uttar Pradesh CM Yogi Adityanath
10:46 am: Delhi: Group of Ministers (GoM) meeting on #COVID19 to be held tomorrow at Nirman Bhawan.
10:45 am: Delhi: Finance Minister Nirmala Sitharaman will address a press conference today at 4 PM.
10:40 am: Lucknow: Uttar Pradesh Chief Minister Yogi Adityanath hands over cheques to people involved in MSME (Micro, Small & Medium Enterprises) sector as part of state's online loan fair. Around 36000 business persons will get loans worth Rs 1600-2000 crores under the programme.
10:30 am: UP CM announces Rs 2 Lakh each ex-gratia to next of the kin of the workers from UP who died in a road accident in MP's Guna; compensation of Rs 50,000 each announced for critically injured. Officers asked to bring bodies of the deceased to their relatives & families in UP: UP CMO
10:20 am: Indian Railways cancels all tickets booked to travel on or before June 30th, 2020. Refunds given to all tickets booked till 30th June 2020. All special trains and Shramik Special train to however ply as usual.
10:16 am: Chandigarh: Migrant workers gathered in large numbers at Interstate Bus Terminal (ISBT) in Sector-43 yesterday. They were later taken to the railway station, after screening, to board trains for Katihar, Bihar & Gorakhpur, Uttar Pradesh.
9:48 am: With 66 new positive cases of #COVID19 and 1 death reported in Rajasthan till 9 am today, the total number of positive cases and deaths rise to 4394 and 122 respectively. The number of recovered cases stand at 2575 while 1697 active cases remain in state: State Health Department
9:33 am: 73 new positive cases reported in Odisha till 9 am - 3 in Khordha, 43 in Ganjam, 9 in Bhadrak, 17 in Jajpur, 2 in Sundergar. 71 of these had returned from other states&2 cases were found in containment zone. Total positive cases 611: Info & Public Relations Dept, Odisha #COVID19
9:20 am: Bengaluru: Buses have been parked outside Bengaluru City railway station to move the passengers to either hotels or institutional quarantine facilities, depending on the option exercised. #Karnataka
9:10 am: 8 labourers lost their lives & 54 others were injured, they are being treated at the district hospital. Postmortem & further investigation underway: TS Baghel, ASP Guna #MadhyaPradesh
9:03 am: Karnataka: A special train, carrying passengers from Delhi, arrived at Bengaluru City railway station today. All the passengers were screened after they reached the railway station, as per the guidelines by the government.
8:54 am: Spike of 3722 #COVID19 cases & 134 deaths in the last 24 hours. Total positive cases in the country is now at 78003, including 49219 active cases, 26235 cured/discharged/migrated cases and 2549 deaths: Ministry of Health & Family Welfare
8:45 am: Out of the 982 samples tested yesterday for #COVID19, results of 28 are positive: King George's Medical University (KGMU), Lucknow
8:40 am: Delhi: Wholesale fruit & vegetable market in Gazipur has been closed for 2 days for sanitisation, after secretary & deputy secretary of the market tested positive for #COVID19
8:30 am: Bihar: At least 2 dead, 12 injured in a collision between a bus and a truck today near Shankar Chowk in Samastipur. The injured have been taken to a hospital. The bus was going from Muzaffarpur to Katihar and was carrying 32 migrant labourers. More details awaited.
8:20 am: Delhi: A special train, carrying passengers from Ahmedabad, arrived at New Delhi railway station this morning. Passengers were screened after they deboarded the train. Shahrukh, a passenger, says "All arrangements were very good. The mgmt saw to it that all passengers stay safe."
8:10 am: Former Union Minister & Congress Karnataka MLC, C M Ibrahim has written to Chief Minister BS Yediyurappa. Letter states, "After consulting medical experts, take a suitable decision enabling Muslims all over the state to offer Idd prayers at Idgah Maidan or Masjids....".
8 am: 5 more #COVID19 cases reported in Nepal taking the total number of cases in the country to 250: Nepal Health Ministry
7:49 am: Madhya Pradesh: 8 labourers dead & around 50 injured after the truck they were travelling in, collided with a bus in Cantt PS area in Guna last night. Injured persons shifted to district hospital.All the 8 killed labourers were going to their native places in UP from Maharashtra.
7:25 am: 6 migrant workers who were walking along the Muzaffarnagar-Saharanpur highway killed after a speeding bus ran over them late last night, near Ghalauli check-post. Case registered against unknown bus driver.
7:15 am: Advocates may wear "plain white-shirt/white-salwar-kameez/ white saree, with a plain-white neck band" during hearings before the Supreme Court through Virtual Court System till medical exigencies exist or until further orders: Supreme Court in a circular dated May 13 #COVID19
7:10 am: Two new #COVID19 cases have been confirmed, one each in Kathmandu and Kapilvastu. The toll now stands at 245: Health Ministry, Nepal.
7 am: United States recorded 1,813 #coronavirus deaths in the past 24 hours, bringing the total to 84,059, according to Johns Hopkins University.
Posted By: James Kuanal