Coronavirus Pandemic: Piyush Goyal appeals all states to allow evacuation of stranded migrants in next 3-4 days | Highlights
Updated: Sun, 10 May 2020 05:04 PM IST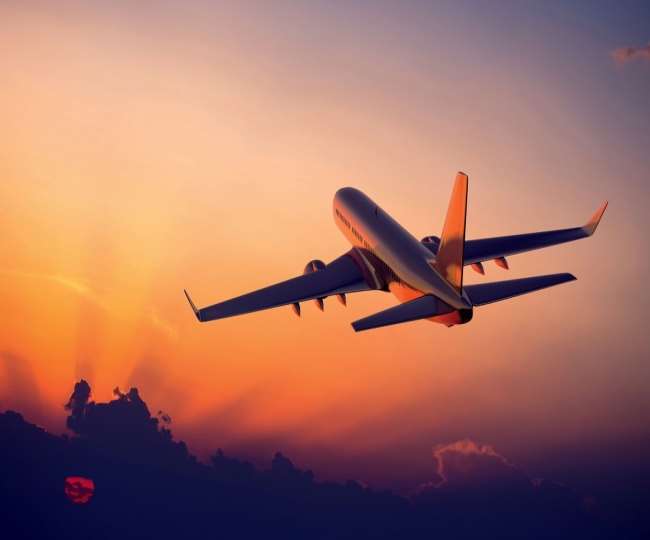 New Delhi | Jagran News Desk: The number of cases and fatalities due to novel coronavirus is surging at an alarming rate in the country. As per the latest data from the Union Health Ministry, the number of cases in India has reached 62.939. At least 2,109 people have succumbed to the infection. A total of 19,358 patients have been cured and discharged from hospitals. The number of active cases in the country stands at 41,472.
In the third phase of the lockdown, a massive repatriation operation referred to as Vande Bharat Mission is being carried out to bring back Indians stranded abroad. On Sunday, four flights will operate to London, Chicago from Delhi Airport and Manila, Dhaka from Mumbai airport.
Meanwhile, Shramik trains are being run by several state governments to help stranded migrant workers and students reach their home state.
The global death toll due to COVID-19 has surpassed 2.7 lakh, while the number of cases has increased above 4 million, according to a data tracker by the World Health Organisation (WHO).
In the US, the death toll has surged to 78,746, according to a report by news agency AFP.
Here are the LIVE updates of COVID-19 pandemic:
5:04 pm: I urge all states to allow evacuation of stranded migrants, so we can get all of them back to their homes in next 3-4 days: Railway Minister
5 pm: AAP MLA Prakash Jarwal has been produced before the concerned magistrate. He was arrested yesterday in connection with a doctor's alleged suicide case. Delhi Police has sought his 10 days remand.
4:53 pm: Bihar | 160 migrant workers staying at quarantine facility in Muzaffarpur today protested demanding #COVID19 testing&senitisation in facility,after 3 ppl test positive. Block Division Officer says,"Ppl with positive patients isolated.Senior officers informed about their demands".
4:20 pm: 1884 active cases of #COVID19 are at present in Uttar Pradesh. The total number of people who have been cured and discharged are 1504: Principal Secretary (Health) Amit Mohan Prasad
4:15 pm: Today 57 trains connecting Lucknow from other states are coming. If we estimate each train is carrying 1200 ppl then over 70 thousand ppl are coming. So far, about 215 trains have arrived in the state carrying 2 lakh 30 thousand ppl: Add Chief Secy(Home)Awanish Awasthi #COVID19
4:11 pm: 572 Indians stranded abroad land in Mumbai, quarantined. Nearly 572 Indians who were stranded abroad due to the coronavirus-enforced lockdown landed at the Mumbai international airport early Sunday morning, a Maharashtra government official told PTI.
4:08 pm: Permission for 7 trains to carry migrant labourers from Mumbai to West Bengal has been sought from West Bengal Govt, but not even one permission has been granted. I appeal to Mamata didi to give permission as soon as possible: Maharashtra Leader of Opposition, Devendra Fadnavis
4:04 pm: United Kingdom | Indian passengers arrive at London Airport for the evacuation flight to Bengaluru (Karnataka) today. #VandeBharatMission
3:50 pm: A special train, carrying 1000 stranded people, departed from Chikkabanavara in Bengaluru (Karnataka) for Udhampur (Jammu & Kashmir) at 12.30 pm today. It will reach J&K on 12th May: Department of Information and Public Relations, Govt of Jammu & Kashmir. #COVID19
3:45 pm: 10 new #Coronavirus positive cases reported in Odisha taking the total number of cases in the state to 362 including 291 active cases, 68 cured/discharged and 3 deceased: Odisha Health Department
3:35 pm: As per ICMRs revised Discharge Policy, 387 patients will be discharged for home isolation in Gujarat; 250 from Ahmedabad,35 from Surat,34 from Vadnagar,20 from Vadodara,17 from Anand,15 from Rajkot,10 from Bhavnagar,5 from Mahisagar&1 from Aravalli: Info Dept, Ahmedabad. #COVID19
3:20 pm: The hospital has created proper facilities to minimize the spread of #COVID19 especially keeping in mind that nearly 70% positive patients are asymptomatic: Dr DS Rana, Chairman, Board of Management, Sir Ganga Ram Hospital. #Delhi
3:10 pm: Sir Ganga Ram Hospital will resume OPD services in a graded manner from tomorrow, from 10 am to 4 pm. Each doctor will see a maximum of four patients in one hour: Dr DS Rana, Chairman, Board of Management, Sir Ganga Ram Hospital. #Delhi
3 pm: Prime Minister Narendra Modi will hold video conferencing with all the Chief Ministers tomorrow at 3 pm: Sources. #Covid19
2:56 pm: 45 new cases of #COVID19 & one death have been reported in Rajasthan today, taking the total number of cases to 3753 & death toll to 107, respectively. Number of active cases stands at 1470 in the state: Rajasthan Health Department
2:50 pm: 21 Indians from Uzbekistan have arrived in Delhi onboard UZB 3561. Flight will be carrying back Uzbekistan nationals & Indian medicine assistance to Tashkent. Good work by Embassy of India in Tashkent under Santosh Jha, Ambassador of India to Uzbekistan: EAM Dr. S Jaishankar
2:45 pm: No case of #COVID19 has been reported in 10 states/union territories in the last 24 hours. Four states/union territories never reported any case of COVID-19. Central Govt has sent 72 lakh N95 face masks & 36 lakh PPE kits to the states so far: Union Health Minister Harsh Vardhan
2:40 pm: Jharkhand | Two 'Shramik special trains' bring back migrants to Ranchi from Vellore in Tamil Nadu and Bengaluru in Karnataka, amid lockdown due to COVID19 pandemic
2:31 pm: Delhi | Union Health Minister Harsh Vardhan inspects a Covid care centre in Mandoli area. He says, "There are 4362 Covid care centres across the country where 346856 patients with mild or very mild symptoms can be kept".
2:25 pm: 6 patients from Durg have been discharged by the hospital today. Presently, there are 10 patients getting COVID19 treatment at the hospital. All are in stable condition: AIIMS Raipur, Chhattisgarh
2:09 pm: Madhya Pradesh | Police in Bhopal make traffic violators sanitise currency notes before taking them as challan money, as a precaution against #COVID19. Bhopal SP Shailendra Singh says, "Police personnel are taking all precautions to minimize the chances of contracting COVID-19".
2:02 pm: Kerala | INS Jalashwa carrying 698 Indians from Maldives arrived at Kochi port today. Around 40 KSRTC buses, 50 cars and ambulances are parked outside the Port to take the passengers to different quarantine centers after their medical checkup.
1:50 pm: Madhya Pradesh | Two Additional District Judges SK Jain and Ajay Singh Thakur today distributed ration and masks among the s-ex workers in Neemuch amid #COVID19 lockdown.
1:40 pm: Former Chhattisgarh Chief Minister Ajit Jogi is in a coma, his condition is critical. It will be ascertained in the next 48 hours how his body is responding to medicines: Shree Narayana Hospital, Raipur
1:30 pm: Punjab | 305 NRIs are returning to the United Kingdom from Amritsar today by a British Airways special flight #COVID19lockdown
1:24 pm: Delhi | People queue outside a liquor shop in Mayur Vihar Phase-3 area amid #CoronaLockdown. Delhi Government has imposed a "special corona fee" of 70% tax on Maximum Retail Price (MRP) of the liquor.
1:10 pm: 18 Central Industrial Security Force (CISF) personnel have tested positive for #COVID19 in last 24 hours; there are a total of 64 active cases as on today: Central Industrial Security Force
1:05 pm: Jammu and Kashmir| Indoor sports stadium at Baramulla has been converted into a fully equipped wellness center to treat COVID19 patients
1:01 pm: Medical Assistance Teams will be deployed in Mauritius&Comoros, helping their Govts deal with COVID &dengue fever (in case of Comoros). Ship will deliver Covid related essential medicines to Mauritius, Madagascar, Comoros & Seychelles & about 600 tonnes of food items to Maldives: MEA
1 pm: Govt of India has sent Indian Naval Ship Kesari to Maldives, Mauritius, Madagascar, Comoros&Seychelles, carrying on board 2 medical assistance teams,consignments of COVID19 related essential medicines&essential food items: MEA
12:47 pm: Order issued for requisition of private ambulances: Chief Minister Arvind Kejriwal
12:45 pm: In Delhi, 75 per cent COVID-19 cases are asymptomatic or with mild symptoms: Chief Minister Arvind Kejriwal
12:39 pm: Out of roughly 7000 positive cases in Delhi, approximately 1500 are in hospital. Out of these 1500 in hospital, only 27 are on ventilator. Majority of cases are mild or asymptomatic: Delhi CM Arvind Kejriwal
12:37 pm: We have analysed that 82% of the people who have lost their lives were above the age of 50. We are seeing that there are more deaths among elderly people: Arvind Kejriwal, Delhi Chief Minister #COVID19
12:33 pm: Delhi CM Arvind Kejriwal briefs the media over COVID19
12.01 pm: Dust storm envelops Delhi in a sudden change of weather.
12 pm: 5 pilots of Air India found COVID19 positive, during the pre-flight COVID test which is carried out 72 hours before they are rostered for flight duties. All of them are asymptomatic and based in Mumbai. They had undertaken cargo flights to China: Air India Sources
11:55 am: Of the 49 persons who tested #COVID19 positive yesterday, 44 are migrants who have come from different parts of the country: Sanjay Kumar, Principal Secretary-Health, Bihar
11:50 am: Chittoor | A large number of migrant workers from West Bengal and Uttar Pradesh hold protest demanding return to their native places amid COVID19 lockdown. They say,"No arrangements have been made for our return in the last 40 days". #Andhra Pradesh
11:45 am: Karnataka | A 'Shramik Special Train' to Udhampur in Jammu & Kashmir to depart from Chikbanavara railway station in Bengaluru today
11:35 am: Kerala Chief Minister Pinarayi Vijayan's apprehensions are fair enough. We have to ensure that no infected person comes in the state. The Prime Minister has said - stay wherever you are: BJP leader KJ Alphons on Kerala CM's remark that passes are must to cross state border
11:18 am: 381 new #COVID19 cases reported in Delhi between 12 am, 8th May and 12 am, 9th May. 5 deaths also reported today. Total number of cases in the national capitals is at 6923, including 4781 active cases, 2069 recovered & 73 deaths: Delhi Director General of Health Services
11:15 am: 20 coaches of the train carrying migrant workers from Surat to Prayagaraj got detached from the engine near Bhitauni station, about 30 km away from Jabalpur in Itarasi-Jabalpur section today. The coaches were attached again & the train has resumed the journey: Indian Railways
11:09 am: 50 new COVID19 cases ( including 26 returned from Gujarat & 1 returned from Karnataka) reported in the state in the last 24 hours, taking the total number of positive cases in the state to 1980: Andhra Pradesh, Nodal Officer, COVID19
10:47 am: 786 police personnel have tested positive for #COVID19 in the state, of which 703 are active cases, 76 recovered & 7 deaths. There have been 200 incidents of assault on police personnel during the lockdown period & 732 accused have been arrested for the same: Maharashtra Police
10:38 am: Philippines | Passengers arrive at Ninoy Aquino International Airport for the first Air India flight from Manila to Mumbai, that will take off today. #VandeBharatMission
10:35 am: The second flight from Singapore, AI343 to Mumbai has taken off with 243 passengers: High Commission of India in Singapore under the Vande Bharat Mission.
10:30 am: Many migrant workers from Delhi walking along NH9 towards different Dists.of UP & Bihar have been stopped by police in Ghaziabad. They say,"We don't have money left with us now for food or house rent.We need to get to home somehow. No train or bus service has been started for us"
10:13 am: Kerala | Shops in Mallapuram closed today after the state government issued Standard Operating Protocol (SOP) to observe complete shut down across the state on Sundays. Shops selling essential goods are exempted.
10 am: Bengaluru | Migrants from Bihar register themselves for a 'Shramik Special Train' at Yelahanka police station
9:53 am: 2 more COVID19 positive cases reported in the state; the total number of positive cases in the state is now 54: Nipun Jindal, Special Secretary-Health, Himachal Pradesh
9:50 am: INS Jalashwa arrived at Kochi Harbour today bringing back 698 Indian nationals from Male, Maldives. According to the Indian Navy, there are 19 pregnant women among the 698 Indian nationals. #OperationSamudraSetu
9:40 am: 33 new COVID19 positive cases reported in the state today, taking the total number of positive cases to 3741, death toll 107: Rajasthan Health Department
9:35 am: Cabinet Secy Rajiv Gauba to hold video conference at 11 am today with Chief Secys & Health Secys of all States & UTs. Discussion likely to focus on seeking the state's views on easing lockdown regulations&need for strengthening enforcement of stringent measures in containment zones.
9:30 am: Spike of 3277 #COVID19 cases & 127 deaths in the last 24 hours. Total cases in the country now at 62939, including 41472 active cases, 19358 cured/discharged/migrated and 2109 deaths: Ministry of Health & Family Welfare
9:25 am: 18 more #COVID19 positive cases reported in Bihar taking the total number of positive cases to 629: Principal Secretary-Health, Bihar Government
9:15 am: Indian nationals start arriving at various collection points in Male' for repatriation to India (Kochi) by #INSMagar later today: High Commission of India in the Maldives.
9 am: There at least 3 vaccines on which Indian & US companies are working together. Besides that we are an important part of the supply chain & this particular crisis has certainly shown to the US, if not the world over that India is a reliable partner: TS Sandhu, India's Ambassador to the US.
8:50 am: Ministry of Home Affairs (MHA) issues guidelines for restarting manufacturing industries after lockdown. "While restarting the unit, consider the first week as the trial or test run period; ensure all safety & protocols, & don't try to achieve high production targets", says MHA.
8:40 am: Washington DC - "A total of 25,000 people registered in the first week. We're going to take 7 flights, this will be a continuous work in progress, depending on requirement&where the people wish to go in India,& what the local situation allows": TS Sandhu, India's Ambassador to US
8:30 am: Indians stranded in Uzbekistan due to #COVID19 leaving for New Delhi under #VandeBharatMission. Thermal checks being performed by the Indian Embassy officials in Tashkent: Santosh Jha, Ambassador of India to Uzbekistan
8:22 am: The first flight will take off from San Francisco in a little while& then we are going to have 7 flights from 4 different hubs. These are all Air India hubs,& these flights are going to different cities of India: Taranjit Singh Sandhu, India's Ambassador to US #VandeBharatMission
8:04 am: USA: Indian nationals at the San Fransisco airport to board the repatriation flight under #VandeBharatMission. It is the first repatriation flight for Indians, from the US.
7:55 am: Delhi | Security personnel check identity cards and passes of people during the movement of vehicles on Delhi-Noida Direct (DND) flyway, amid #CoronavirusLockdown. The nationwide lockdown has been extended till May 17, with some relaxation, in green, orange & red zones.
7:39 am: 58 more COVID19 cases reported in Odisha. The total number of cases in the state is now at 352, including 281 active cases, 68 cured/recovered & 3 deaths: State Health Department
7:20 am: Arrangements are in place as Consulate General of India in San Francisco gets ready for the first repatriation flight for Indian nationals, from the US. #VandeBharatMission
7:10 am: Madhya Pradesh | 5 labourers died, 11 injured after the truck they were in, overturned near Patha village in Narsinghpur. The labourers were going from Telangana's Hyderabad to Uttar Pradesh in the truck, which was also carrying mangoes.
7 am: US adds 1,568 #coronavirus deaths in 24 hours: AFP quoting John Hopkins University.
Posted By: James Kuanal