Coronavirus News: AAP govt to provide Rs 5,000 each to autorickshaw, taxi drivers in Delhi | Highlights
Coronavirus India News: The Health Ministry has said that 13 states, including Delhi, Chhattisgarh, Maharashtra, Punjab, Jharkhand and Uttar Pradesh, are showing early signs of plateauing or decrease in daily new COVID-19 cases.
Updated: Tue, 04 May 2021 05:19 PM IST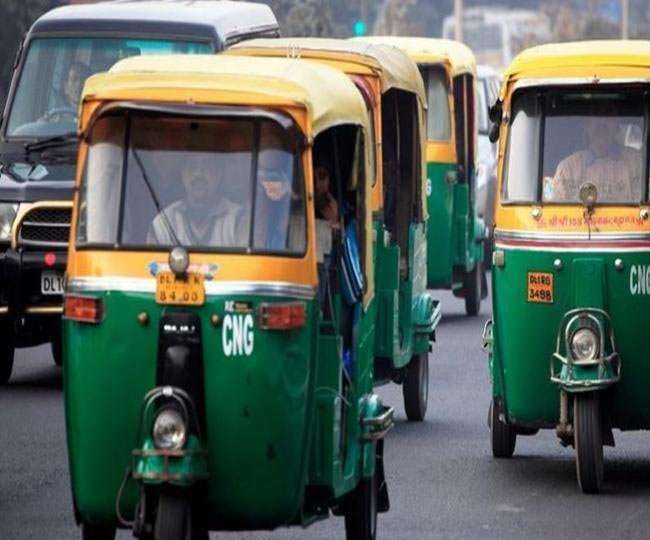 New Delhi | Jagran News Desk: Several states and union territories (UTs), including Maharashtra and Delhi, on Monday reported a significant drop in their daily COVID-19 cases, giving a breather to people across the country. However, the drop in cases could be attributed to the fact the number of testing goes down on weekends that eventually affects the numbers. India currently has over 34 lakh active cases while more than 2.22 patients have lost their lives.
Amid this, the Union Health Ministry has said that 13 states, including Delhi, Chhattisgarh, Maharashtra, Punjab, Jharkhand and Uttar Pradesh, are showing early signs of plateauing or decrease in daily new COVID-19 cases. However, it also cautioned that states like Bihar, Rajasthan, Haryana, Tamil Nadu, Andhra Pradesh, Kerala, Karnataka and West Bengal are still showing an increase in daily infections.
Here are the highlights of the day:
16:08 pm: Looking at the present situation of COVID-19 and keeping students' safety in mind, JEE (Main) - May 2021 session has been postponed. Students are advised to keep visiting the official website of NTA for further updates, says Union Education Minister Ramesh Pokhriyal Nishank.
16:07 pm: Amid rising demand for medical oxygen, present allocation of the State be enhanced by at least 200 MT. Allocation from Jamnagar, Gujarat be enhanced from 125 MT per day to 225 MT per day: Maharashtra Chief Secretary Sitaram Kunte in a letter to Cabinet Secretary Rajiv Gauba.
15:32 pm:
Effective allocation by Govt of India of #COVID19 supplies received from the global community for fight against the global pandemic. Medical infrastructure of 38 institutions across 31 States/UTs strengthened: Ministry of Health and Family Welfare pic.twitter.com/WaJzuPxqdM

— ANI (@ANI) May 4, 2021
14:02 pm: Also Read -- IPL 2021: This season's IPL suspended after COVID-19 hits hard one camp after another
13:42 pm: Delhi High Court to hear on May 17 a plea seeking direction to halt or suspend all construction activity of the Central Vista Avenue Redevelopment Project in compliance with orders issued by the Delhi Disaster Management Authority over COVID-19.
13:13 pm: BREAKING: IPL suspended for this season: Vice-President BCCI Rajeev Shukla to ANI
12:38 pm: 12,563 new COVID19 positive cases, 11,730 patients discharged in the state today. The positivity rate in the state is coming down and the recovery rate is above 85 per cent. 17,301 hospital beds are available. Vaccination for 18-44 age group to start on May 5, says Madhya Pradesh Home Minister Narottam Mishra.
12:23 pm: All autorickshaw drivers and taxi drivers in Delhi will be given Rs 5,000 each by Delhi government so that they get a little help during this financial crisis, says Chief Minister Arvind Kejriwal
We have decided that all ration card holders in Delhi, around 72 lakhs in number, will be given free ration for the next 2 months. It doesn't mean that the lockdown will continue for 2 months. It is just being done to help the poor going through financial issues, he added.
11:45 am: BREAKING: Lockdown to be imposed in Bihar till May 15, 2021, tweets Chief Minister Nitish Kumar.
10:53 am: Telangana reports 6,876 new cases, 59 deaths and 7,432 recoveries in last 24 hours. Active cases in the state stands at 79,520.
10:31 am: GOI doesn't get it. The only way to stop the spread of Corona now is a full lockdown- with the protection of NYAY for the vulnerable sections. GOI's inaction is killing many innocent people, says Rahul Gandhi.
10:27 am: Visual of corona curfew from Jammu and Kashmir.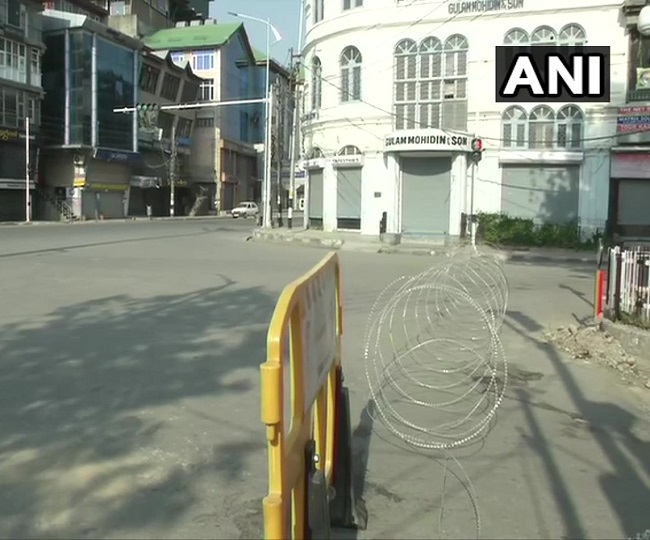 9:49 am: India reports 3,57,229 new COVID19 cases, 3,20,289 discharges and 3,449 deaths in the last 24 hours, says Union Health Ministry.
Total cases: 2,02,82,833
Total recoveries: 1,66,13,292
Death toll: 2,22,408
Active cases: 34,47,133
Total vaccination: 15,89,32,921
9:31 am: Just In: DMK president MK Stalin says media professionals to be considered as frontline workers in Tamil Nadu.
9:00 am: Also Read -- Analysing COVID Numbers: Crucial states see significant dip in cases, know what could be behind the drop in tally
8:25 am: Amid this, White House Chief Medical Adviser Dr Anthony Fauci has said that India should impose a complete lockdown to control the surge of the infection.
"It is quite obvious to everyone that the situation in India is extremely serious," he said.
8:20 am: It has also said that over 2.15 lakh beneficiaries in the 18-44 age group received the first dose of the anti-COVID vaccine across 12 states and UTs till Monday.
8:15 am: The Union Health Ministry has said that the rising number of daily COVID-19 cases in some states remains a cause of concern and while a few others like Delhi and Maharashtra are plateauing in terms of daily cases, these are "very early signals" and containment efforts have to continue to break the chain of transmission.
Posted By: Aalok Sensharma