Coronavirus News: 'Re-imposition of lockdown a major decision, will decide in 3-4 days,' says Telangana CMO | Highlights
The number of coronavirus cases in India has crossed the grim mark of 5 lakh in the country while the death toll has surged to 16,095.
Updated: Sun, 28 Jun 2020 06:28 PM IST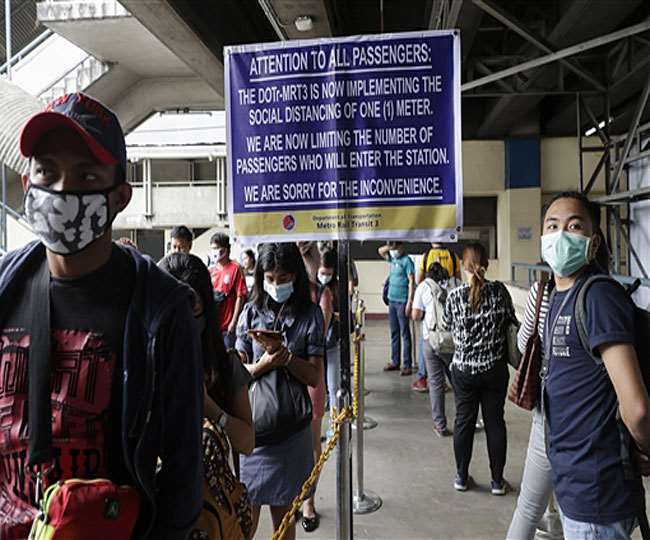 New Delhi | Jagran News Desk: The number of coronavirus cases in India has crossed the grim mark of 5 lakh in the country while the death toll has surged to 16,095, according to the Union Health Ministry. However, the recovery rate has also improved to 58.56 per cent. According to the Union Health Ministry data, there has been a surge of 3,18,418 cases from June 1 -- the day when 'Unlock 1' came into effect.
Amid the rising number of coronavirus cases, Prime Minister Narendra Modi has asserted that the situation is under control, saying India is much better placed than many other nations due to lockdown and many initiatives taken by the government as well as a people driven fight. He, however, has said that people can't let their guard down yet. The Prime Minister also addressed the nation today at his monthly radio programme "Mann Ki Baat".
Here are the highlights of June 28 on coronavirus pandemic:
18:34 pm: Tamil Nadu reports 3,940 new COVID-19 positive cases and 54 deaths today. Total number of cases stand at 82,275 including 45,537 discharges, 35,656 active cases and 1,079 deaths, says state Health Department
17:11 pm: Medical and Health departments made proposals that the re-imposition of lockdown in Hyderabad is good. But re-imposition of lockdown will be a very major decision. Government machinery and people should be made ready for this: Telangana Chief Minister's Office
17:10 pm: Let us examine the situation keenly for two to three days. If need be, Cabinet will be convened in three to four days to discuss proposals for the lockdown, alternatives and other related issues and a decision will be taken: Telangana Chief Minister's Office
16:19 pm: Punjab CM Captain Amarinder Singh today announced postponement of exams for Exit classes in all universities of the state till July 15. Final decision on it will, however, be subject to new guidelines expected to be released by University Grants Commission any time: Punjab CMO
15:55 pm: In the last 48 hours, 1 death and 150 new COVID-19 positive cases have been reported in Maharashtra Police; the total number of positive cases rises to 4666 and the death toll is at 57: Maharashtra Police
15:23 pm: Lockdown will not be lifted in Maharashtra post June 30, will provide more relaxations: Uddhav Thackeray
14:55 pm: Shopping malls will re-open in Gurugram and Faridabad districts from July 1 following the Standard Operating Procedure (SOPs) issued by the central government, says Haryana Government
14:24 pm: 138 new COVID-19 positive cases reported in Bihar today taking the state's total tally to 9,117: Bihar Health Department
14:18 pm: Day after tomorrow we will be observing National Doctors' Day. They are fighting for us, I offer my gratitude to them. COVID-19 is not over yet, we will tackle this issue together. We should not be restless and go out unnecessarily, says Maharashtra Chief Minister Uddhav Thackeray
14:06 pm: In the last 24 hours, 813 new COVID-19 cases and 12 deaths have been reported in Andhra Pradesh. Total number of positive cases stand at 13,098 including 7,021 active cases and 169 deaths, says state COVID-19 Nodal Officer
13:32 pm: Some saddening incidents happened...when people lost patience and started travelling on foot, we were also pained by it. PM had told all CMs to run buses to ferry migrants travelling on foot to nearest railway stations. Till now, 1 crore 20 lakh people ferried across the nation: Amit Shah
13:32 pm: Since lockdown began, both PM and I spoke to all CMs and told them to make stay and food arrangements for migrants. Arrangements were made for around 2.5 crore people. Rs 11,000 crores from the National Disaster Relief Fund was transferred to the states: Home Minister Amit Shah
13:19 pm:
#WATCH Union Home Minister Amit Shah's interview with ANI on on tackling #COVID19 crisis in Delhi https://t.co/i2hczZRn1P

— ANI (@ANI) June 28, 2020
13:03 pm: There is coordination...Arvind Kejriwal is always kept in the loop. He is also involved in decision making. Some political statements may have been made but no impact on decision making: Amit Shah to ANI
13:02 pm: Government fought well against Corona. I can't advise Rahul Gandhi, that's the job of his party leaders. Some ppl are 'vakradrashti', they see wrong even in right things. India fought well against Corona and our figures are much better compared to the world: Amit Shah to ANI
13:02 pm: Let me make it clear. Under PM Modi's leadership, India is going to win both the wars: Home Minister Amit Shah to ANI
13:01 pm: There is no such situation (community transmission) in Delhi today, there is no need to worry: Home Minister Amit Shah to ANI
12:46 pm: After Delhi Deputy CM made a statement that by July 31 we will have 5.5 lakh COVID-19 cases in Delhi...there was fear. I am sure now we will not reach that stage: Home Minister Amit Shah to ANI
12:28 pm: Tamil Nadu: Roads in Chennai wear a deserted look as the city observes complete lockdown on Sunday.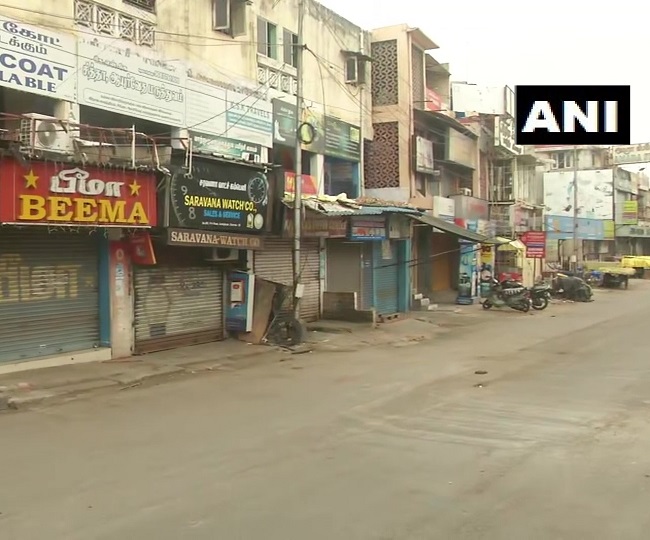 11:55 am: 'India swiftly moving to Unlock phase from Lockdown phase': PM Modi on coronavirus crisis
11:31 am: As compared to Lockdown, we need to be even more careful now during Unlock. If you don't wear masks, follow social distancing and other precautions, you put yourself as well as others at risk. I appeal to all countrymen to not be careless: PM Modi
11:15 am: My dear countrymen, in these times of corona crisis, the country has moved out of the lockdown phase to the unlock phase. During this unlock period, one will have to focus deeply on two points- defeating corona and strengthening economy & bolstering it: PM Modi
11:11 am: People are commonly talking about one thing- when will 2020 end. They feel it has been a year of many challenges. There could be any number of challenges but our history shows that we've always overcome them. We've emerged stronger after challenges: PM Modi
11:02 am: PM Modi addresses nation through Mann Ki Baat.
10:59 am: An anaesthesia specialist posted in the ICU ward for COVID-19 management at Lok Nayak Hospital has passed away at Max Hospital, Saket due to COVID-19 infection, says Lok Nayak hospital official
10:40 am: Record 19,906 new cases in last 24 hrs take India's COVID-19 tally to 5.28 lakh; death toll tops 16,000 | Check state-wise list here
10:23 am: 33 personnel of Border Security Force (BSF) tested positive for COVID-19 in the last 24 hours, taking active number of cases in the force to 944 including 637 recoveries and 5 deaths. Number of active cases stands at 302, says Border Security Force
10:12 am: The active number of coronavirus cases in India is 2,03,051, according to Health Ministry
9:54 am: According to Health Ministry, the recovery rate has improved to 58.56 per cent as 3,09,713 people have been cured and discharged from hospitals
9:44 am: India's coronavirus tally has increased to 5,28,859 while the death toll has surged to 16,095: Health Ministry
9:39 am: The total number of samples tested up to 27 June is 82,27,802 of which 2,31,095 samples were tested yesterday, says Indian Council of Medical Research
9:31 am: The doubling time of coronavirus cases has improved to 19 days, says Health Ministry
9:28 am:
Kerala: Buses and autorickshaws ply on roads in Kottayam as state government suspends complete lockdown on Sundays. The state will continue to observe night curfew from 9pm to 5am on all days. pic.twitter.com/K1wV1Q7Ty5

— ANI (@ANI) June 28, 2020
9:02 am: Meanwhile, salons will reopen in Mumbai from today
8:44 am: "It was mentioned that presently eight states - Maharashtra, Tamil Nadu, Delhi, Telangana, Gujarat, Uttar Pradesh, Andhra Pradesh and West Bengal - contribute 85.5 per cent of active caseload and 87 per cent of total deaths in India," the Health Ministry said in a statement yesterday
8:30 am: The Health Ministry yesterday said that eight states, including Maharashtra, Delhi and Tamil Nadu, contributed 85.5 per cent of the active coronavirus infection caseload and 87 per cent of the total deaths due to the disease in India
8:01 am: Meanwhile, Prime Minister Narendra Modi will address the nation through his monthly radio programme "Mann Ki Baat" at 11 AM today
7:56 am: Karnataka announces complete lockdown on all Sundays from July 5, only essential services to be allowed
7:35 am: 25,00,419 confirmed COVID-19 cases and over 1,25,000 deaths reported in the US, reports AFP
7:27 am: "In fact, we have to be even more careful now. Wearing masks, following social distancing, avoiding crowded places remain important," he said
7:26 am: Amid this, PM Modi yesterday said that India is much better placed than many other nations due to lockdown and many initiatives taken by the government as well as a people driven fight
7:26 am: According to Union Health Minister, there are 1,97,387 active coronavirus cases in India
7:25 am: However, the recovery rate has improved to 58.13 per cent as 2,95,881 have been cured and dhischarged from hospitals
7:25 am: The novel coronavirus has affected 5,08,953 people and claimed 15,685 lives in India so far
Posted By: Aalok Sensharma