Coronavirus News: India's tally tops 3 lakh; cases rise in Maharashtra, Delhi and Tamil Nadu | Highlights
The doubling time of coronavirus cases in India has improved to 17.4 days currently from 15.4 days a couple of weeks ago, the government has said.
Updated: Sat, 13 Jun 2020 05:59 PM IST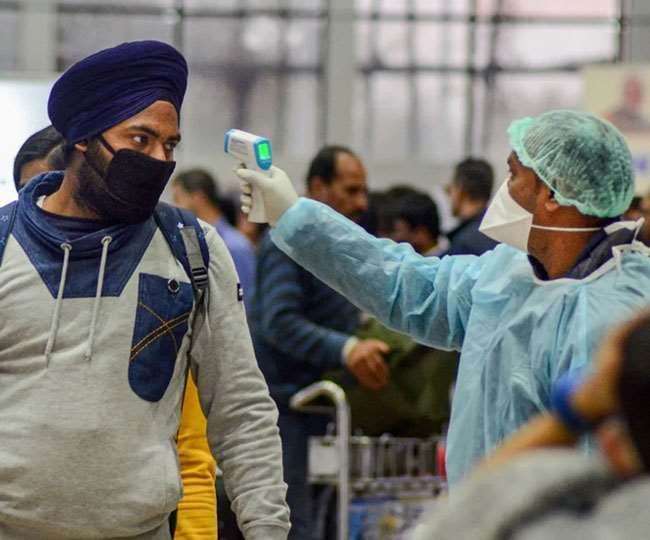 New Delhi | Jagran News Desk: Amid the surging coronavirus cases in the country, the government yesterday said that the doubling rate of COVID-19 in India has improved to 17.4 days currently from 15.4 days a couple of weeks ago. In a statement, it said that the doubling rate of coronavirus cases in India was 3.4 days at the time of lockdown on March 25.
This comes at a time when the number of coronavirus cases in India have been increasing at an exponential rate. So far, the deadly infection has affected more than 3 lakh people and claimed the lives of 8,884 while the number of patients recovered has improved to 1,54,330.
Here are the LIVE updates on coronavirus pandemic in India:
17:05 pm: 25 new cases of COVID-19 reported in Assam, taking the total number of cases to 3718 including 1584 recoveries and 8 deaths. Number of active cases stands at 2123: State Health Department
16:48 pm: During the last 24 hours, 7,135 COVID-19 patients have been cured. Thus, so far, 1,54,329 patients have been cured of COVID-19. The recovery rate is 49.95% amongst COVID-19 patients. There are 1,45,779 active cases & all are under active medical supervision: Union Health Ministry
16:21 pm: 'Loss Of Smell And Taste Added To The List Of Likely Symptoms Of Coronavirus': Govt
16:18 pm: Delhi High Court directs Central Government and Delhi Government to increase the number of beds for COVID19 patients and try to increase the number of ventilators so that all COVID19 patients in need can get these facilities, reports ANI.
16:01 pm: 35 COVID19 positive cases reported in Uttarakhand today. Total number of cases in the state is now at 1759, including 707 active cases, 1023 recovered & 21 deaths: State Health Department
15:37 pm: Union Home Minister Amit Shah and Health Minister Dr Harsh Vardhan to hold a meeting with Delhi LG Anil Baijal and CM Arvind Kejriwal and members of SDMA to review the situation in the capital regarding COVID19, tomorrow at 11 am: Office of Home Minister
Dr Randeep Guleria, Director of All India Institute of Medical Sciences (AIIMS) and other senior officers would also be present: Office of the Home Minister
15:21 pm: An MLA from All India Anna Dravida Munnetra Kazhagam (AIADMK) has tested positive for COVID19. He is currently admitted at the hospital, reports ANI.
15:13 pm: Maharashtra Government caps maximum price for COVID19 tests (RT-PCR) at Rs 2200, the earlier price was 4400. Maximum price for the test by collecting samples from home capped at Rs 2800, reports ANI.
14:43 pm: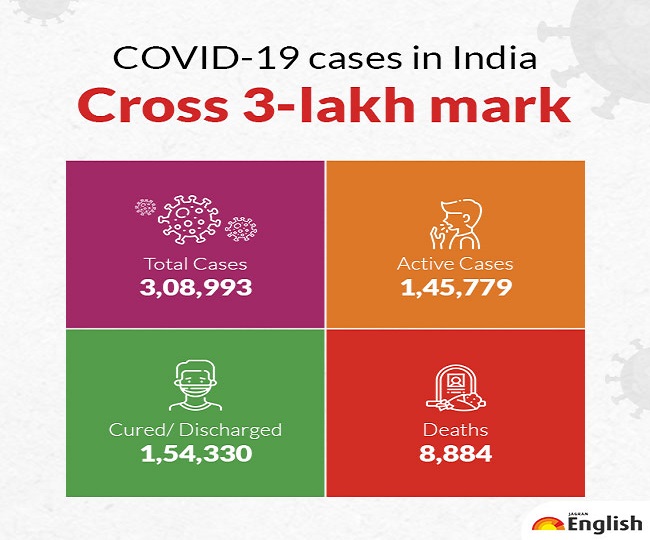 14:43 pm: Union Cabinet, under PM's leadership, decided to hike MSP (Minimum Support Price)... I have not made any statements about decreasing MSP, this has been falsely attributed to me. Govt of India has always protected farmers & will continue doing so: Union Minister Nitin Gadkari
14:42 pm: 'Unfortunately I'm COVID Positive': Former Pakistan Cricketer Shahid Afridi Diagnosed With Coronavirus
14:03 pm: From June 20, all private chartered flights departing to Kerala from Middle East countries shall only carry COVID19 negative passengers. Test certificate must be carried by them. It applies to all flights for which consent letters were issued earlier, says Kerala Principal Secretary
13:29 pm: 186 new COVID19 positive cases and 2 deaths reported in Andhra Pradesh in the last 24 hours, 42 discharged during this period. The total number of positive cases in the state rises to 4588, including 82 deaths and 2641 discharged: State COVID nodal officer
13:07 pm: Corbett National Park will reopen for public from tomorrow. People can visit Bijrani, Pakhro, Dhela & Jhirna zones while Dhikala zone will remain closed. Night stay at the park will remain prohibited till 15th November: Jai Raj, Principal Chief Conservator of Forests
13:06 pm: 118 COVID19 positive cases and 3 deaths reported in Rajasthan till 10:30 AM today; 164 people recovered and 177 discharged so far. The total number of positive cases in the state now stands at 12186, including 275 deaths, 9175 recovered and 8784 discharged: State health dept
12:55 pm: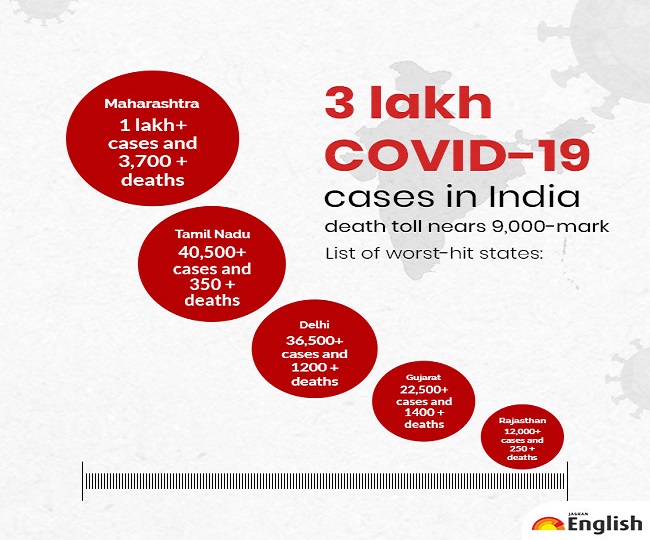 12:29 pm: More abd more pathology labs across the country should be given license and more and more testing kits should be made available to states. It should be known that who is infected and who isn't. Otherwise we would be sitting on a ball of fire, waiting for an explosion, says AAp's Sanjay Singh
12:28 pm: Need of the hour is to increase no.of testings. ICMR guideline for testing should be changed for that. I've written to Health Minister Dr Harsh Vardhan for the same, anyone who suspects they're infected should be allowed to go to pathology labs and get tested, says AAP's Sanjay Singh
12:13 pm: If you want the number of tests conducted for COVID19 to increase, then ask ICMR (Indian Council of Medical Research) to change its guidelines. We cannot flout ICMR guidelines that state certain conditions which are prerequisite for tests: Delhi Health Minister Satyendar Jain
12:12 pm: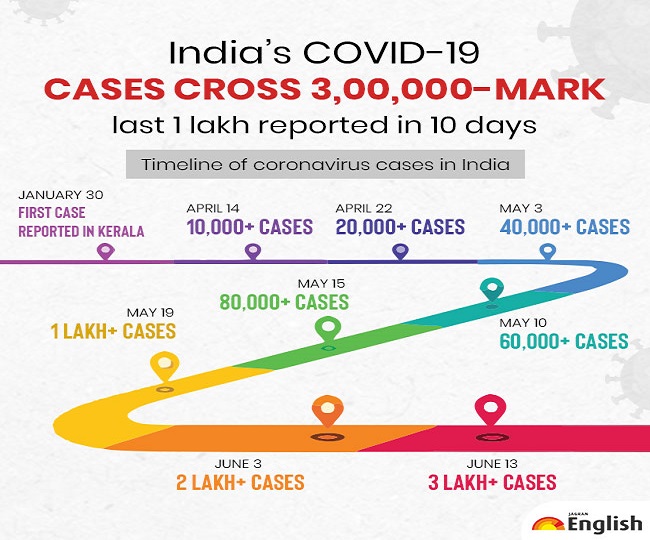 11:53 am: Lucknow: Chief Minister Yogi Adityanath holds a meeting with the officers of 'COVID-19 management team-11'.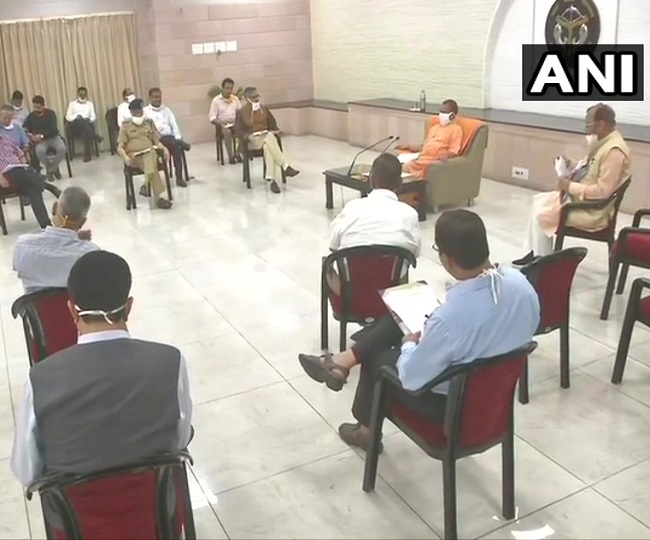 11:26 am: Meanwhile, COVID-19 fatality count in Jammu and Kashmir has increased to 54.
11:16 am: Sir Ganga Ram Hospital, has approached Delhi High Court seeking quashing of FIR filed against the hospital by Delhi Police on complaint of Delhi Government for allegedly violating COVID-19 regulation. Delhi High Court to hear the matter on 15th June, reports ANI.
10:55 am:
Moradabad: Metal Handicrafts Service Centre (MHSC) in the city claims that they have developed a chlorine-free, non-acidic disinfectant solution, which doesn't affect the coating and quality of the finished product, to disinfect their handicrafts in the wake of #COVID19. pic.twitter.com/IxMzIxHQXK

— ANI UP (@ANINewsUP) June 13, 2020
10:32 am: Out of the 2220 samples tested yesterday for COVID-19, results of 71 are positive: King George's Medical University (KGMU), Lucknow
10:21 am: Parts of Beijing locked down due to fresh virus cluster, reports AFP.
10:05 am: First Case In Kerala On Jan 30, 1 Lakh In 111 Days And 3 Lakh In 136 Days: Timeline Of India's COVID-19 Cases
9:47 am: Meanwhile, the recovery rate in India stands at 49.94 per cent as more than 1.54 lakh people have been cured and discharged from hospitals.
9:36 am: As per the Health Ministry, there are 1,45,779 active coronavirus cases in India.
9:14 am: The number of coronavirus cases in India has crossed the 3 lakh-mark with 8,884 deaths: Health Ministry
8:45 am: One-fifth of Britain's coronavirus patients were infected in hospitals, reports Reuters.
8:21 am: Mexico prepares to reopen half the country amid coronavirus pandemic, reports AP.
7:53 am: Brazil virus death toll now world's second-highest, surpassing Britain, reports AFP.
7:39 am: Unlock 1.0 | From Maharashtra To Delhi To Tamil Nadu, Complete List Of States Favouring Easing Of Lockdown
7:21 am: Amid the alarming spike in COVID-19 cases, the doubling rate of the virus has improved to 17.4 days.
7:20 am: The number of people recovered and discharged from hospitals stands at 1,47,195.
7:19 am: The number of active coronavirus cases stands at 1,41,842 in India.
7:19 am: Coronavirus has affected 2,97,535 and claimed the lives of 8,498 in India so far.
Posted By: Aalok Sensharma