Coronavirus Pandemic: India's tally crosses 5,000-mark, death toll mounts to 149
India on Wednesday reported 405 new cases of coronavirus cases.
Updated: Wed, 08 Apr 2020 10:46 AM IST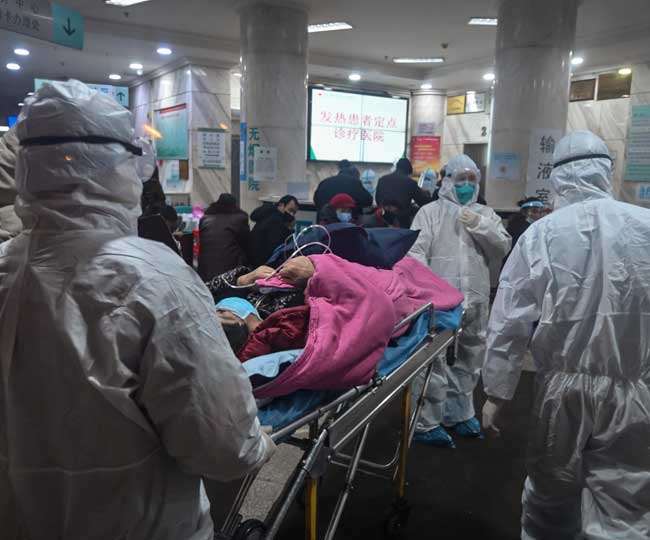 New Delhi | Jagran News Desk: With an increase of 773 new cases in the last 24 hours, the confirmed cases due to coronavirus on Wednesday crossed 5,000 mark, while the death toll touched 149. The latest data shows it's the biggest jump in the number of cases and deaths in a day and the cases have more than doubled in the last five days.
According to the latest data by the Union Health Ministry, a total of 5194 cases of COVID-19 have been reported so far in the country which includes 4,643 active cases. The total number of cases also includes 402 patients who have been discharged after successful treatment.
The ministry has reported 10 new deaths in the last 24 hours, which includes the death of a 14-year-old in the Jamnagar district from Gujarat.
Of the total number of novel coronavirus cases, the highest has been reported from Maharashtra. On Tuesday, it reported 150 more positive cases. According to Maharashtra's Health Department, the total number of positive COVID-19 cases in the state has surged to 1,018.
Tamil Nadu is second in terms of most number of positive cases with 690 cases. Delhi is third with 576 cases of COVID-19. Telangana has reported 364 COVID-19 cases followed by Kerala at 336. Rajasthan has 328 cases, Uttar Pradesh has 326 and Andhra Pradesh reported 305 coronavirus cases.
Novel coronavirus cases have risen to 229 in Madhya Pradesh, 175 in Karnataka and 165 in Gujarat. Haryana has 147 cases, Jammu and Kashmir has 116, West Bengal has 99 and Punjab has 91 positive patients so far. Odisha has reported 42 coronavirus cases.
38 people were infected with the virus in Bihar while Uttarakhand has 31 patients and Assam 27. Chandigarh and Himachal Pradesh have 18 cases each while Ladakh has 14 positive patients so far.
Ten cases each have been reported from the Andaman and Nicobar Islands and Chhattisgarh.
Goa has reported seven COVID-19 infections, followed by Puducherry (5), Jharkhand (4), and Manipur (2). Arunachal Pradesh, Tripura, and Mizoram have also reported one case each.
The Health Ministry has said that one COVID-19 patient can cause infection to 406 people in 30 days if he or she doesn't follow self-isolation or undergo quarantine. The Health Ministry had also put rest to the media reports of extending the lockdown saying that no such decision has been taken so far and the media will be informed when any such decision is taken.
(with PTI inputs)
Posted By: James Kuanal