Coronavirus Pandemic: India records 1,823 new cases, 67 fatalities in last 24 hrs; tally reaches 33,610 with 1,075 deaths
Updated: Thu, 30 Apr 2020 06:12 PM IST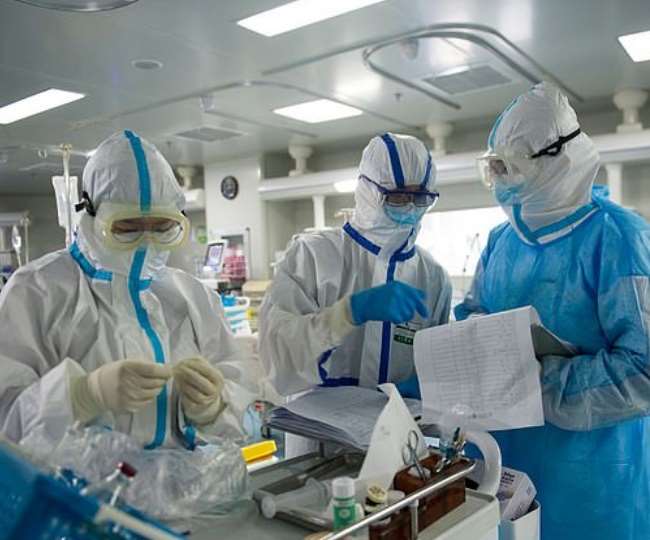 New Delhi | Jagran News Desk: The total number of COVID-19 cases in India reached 33,610, after 1,823 new infections were recorded from across the country in last 24 hours. The number of fatalities in the country also rose to 1,075, with 67 deaths recorded in a span of 24 hours, according to the data ptovided by Ministry of Health and Family Welfare on Thursday evening.
Of the total 33,610 cases, 24162 are active cases, who are being treated across the nation, while 8,373 people have been cured of the deadly infection and were discharged from the hospitals.
Among the Indian states, Maharashtra remains to be the worst affected with 9,915 positive COVID-19 cases. The death toll in Maharashtra also stood at 432, which is the highest for any state in the country. Maharashtra's tally was followed by Gujarat, where 4,082 positive COVID-19 cases have been recorded, with 197 deaths so far.
The national capital, Delhi, remains to be the third worst affected state in the country with 3,439 positive COVID-19 cases and 56 deaths recorded so far. Meanwhile total cases in Rajathan, Tamil Nadu, Madhya Pradesh and Uttar Pradesh have also crossed the crossed the 2,000-mark and stood at 2,438, 2,162, 2,660 and 2,203 respectively.
Meanwhile, states which have reported less than 10 cases are -- Tripura, Mizoram, Puducherry, Manipur, Goa and Arunanchal Pradesh.
The health ministry today also informed that the current doubling rate for COVID-19 cases has improved to 11 days as against 3.4 days before the lockdown was imposed, while the case fatality has been recorded at 3.2 per cent.
Addressing a press briefing, Health Ministry Joint Secretary Lav Agarwal said the doubling rate of COVID 19 cases was found to be between 11-20 days in Delhi, UP, Jammu and Kashmir, Orissa, Rajasthan, Tamil Nadu and Punjab, adding that doubling rate between 20-40 days has been seen in Karnataka, Ladakh, Haryana, Uttarakhand and Kerala.
Agarwal further said that the current case fatality rate is 3.2 per cent for COVID-19 in the country, with 65 per cent of it males and 35 per cent females. "If we divide it on basis of age, then 14 per cent case fatality was seen below 45 years, 34.8 per cent between 45-60 years and 51.2 per cent case fatality at above 60 years," he said.
Agarwal further said that the recovery rate for COVID-19 has improved from 13.06 per cent to over 25 per cent in the past 14 days. "8,324 COVID-19 patients, which is 25.19 per cent of the total cases, have recovered so far," he added.
(With PTI Inputs)
Posted By: Talib Khan