Coronavirus Pandemic | COVID-19 does not spread through mosquitoes: Health Ministry
Publish Date: Thu, 26 Mar 2020 04:32 PM IST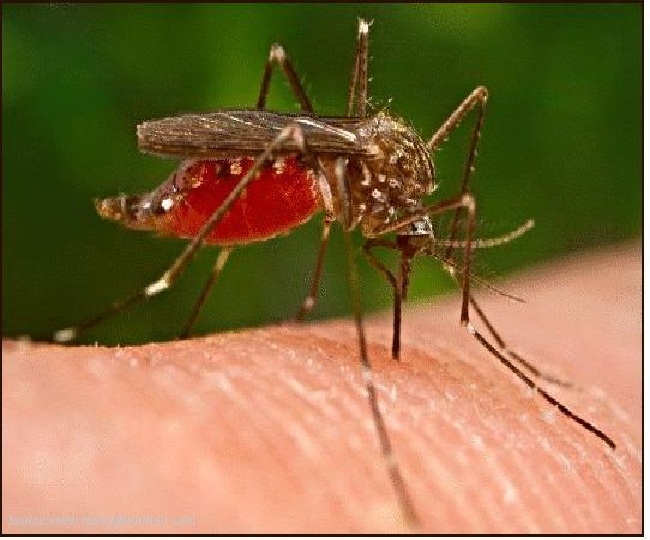 New Delhi | Jagran News Desk: Putting rest to the rumours and misinformation, the Union Health Ministry on Wednesday said that COVID-19 cases do not spread through mosquitoes, reported news agency PTI.
On Wednesday, the ministry had said that coronavirus infection cannot be transmitted through mosquito bites while sharing some common myths about the novel coronavirus and its outbreak in the country.
According to the Centre for Disease and Research (CDC), mosquitoes can't spread all types of viruses. For a virus to pass from one person to another through a mosquito bite, the virus should be able to replicate inside the insect.
According to Faheem Younus, a Twitter verified Chief Quality Officer and Chief of Infectious Diseases at the University of Maryland UCH, " This infection is spread via respiratory droplets, not blood. Mosquitos don't increase spread."
Aso Read: Explained | Coronavirus Scare: Are soaps more effective than hand sanitisers? All you need to know
On the notion that everybody should wear masks to protect themselves from contracting the virus, the health ministry said those who have symptoms like cough, fever and cold or are healthcare workers and assigned caretakers of home quarantined persons should wear masks.
The ministry also brought an end to the and other rumours and misinformation about the viral infection which has infected over 600 people in the country, the ministry said it was a myth that only people with symptoms of COVID-19 can spread the disease.
"Even people with the COVID-19 infection but no symptoms can spread the disease," MHA said as quoted by PTI.
Lastly, the ministry added it was a myth that consuming alcohol and eating garlic can prevent coronavirus. "Eating garlic and drinking alcohol does not prevent COVID-19," it added.
How does COVID-19 spread?
The symptoms of Coronavirus include fever, cold, sore throat, running nose which can last up to 48 hours. For those who have a weak immune system, there's a greater possibility that the virus can lead to serious respiratory tract illnesses-- mainly pneumonia and bronchitis.
(with agency inputs)
Posted By: James Kuanal